10 Must Read Books for an MBA Aspirant
Rahul Singh
10 Books that are a must-read for every MBA Aspirant:
Reading should be a daily activity for an MBA applicant. It's not a hard nut to crack that an MBA aspirant would benefit from reading books that would guide them to a better future. But apart from that, reading also helps you in a number of other ways. It helps to expand your vocabulary, improve your analytical thinking skills, provide peace of mind, and provide free entertainment! So, so,
The reading difficulty level of these books differ, some of them are easy reads while some may be advanced. However, try to practise reading at all these difficulty levels, so that this can help you in your reading comprehension as well. Also, try to understand the core meaning and message that you can take away from the books. This can help you during your interviews, where a common question aspirants face is "Which book did you read last?" If you can tackle that question with any of these books, it would be a jackpot! So without further ado, let's get on with the article.
Also, don't forget to have a look at the bottom of the article for the list of free ebook websites from which you can download these books.
Learn from CAT Toppers and score 99.99%ile
What are the 10 must-read Books:
1. The Alchemist – Paulo Coelho: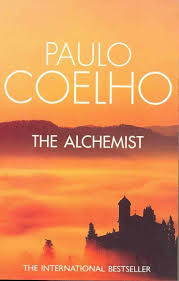 The Alchemist follows the journey of the Andalusian shepherd boy named Santiago. Believing that a recurring dream is a prophetic one, Santiago decides to travel to a Romani diviner in a nearby town to discover its meaning. A gypsy woman tells him that there is a treasure in the Pyramids in Egypt.
The main theme of the book is to find one 's destiny. The Alchemist is, according to The New York Times, "more self-help than literature." An old King says to Santiago, "when you really want something to happen, the whole universe will come together to make your wish come true." This is the core of the novel's philosophy and the motif that plays the whole of Coelho 's writing in The Alchemist.
It tells you about how you should pave your own path and achieve the dreams that you always wanted to pursue. The author explains this beautifully with his narration.
2. Rich Dad Poor Dad – Robert Kiyosaki: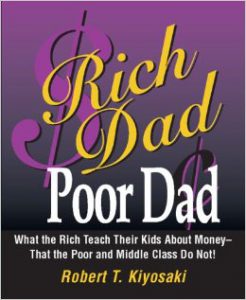 Rich Dad Poor Dad is a 1997 book by Robert Kiyosaki and Sharon Lechter. It advocates the importance of financial independence and wealth building by investing, investing in real estate, starting up and owning businesses, as well as increasing one 's financial intelligence to improve one's business and financial skills. Rich Dad Poor Dad is written in the style of a parabolic set, ostensibly based on Kiyosaki's life
The book is largely based on Kiyosaki 's childhood education and upbringing in Hawaii. It highlights the different attitudes towards the money, work and life of two men (i.e. his title "rich dad" and "poor dad"), and how they, in turn, influenced key decisions in Kiyosaki 's life.
Also Read: Importance of reading newspapers for Verbal ability preparation
 3. Groundswell – Charlene Li and Josh Bernoff: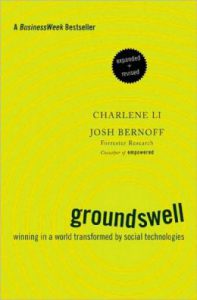 Groundswell is a book by Forrester Research executives Charlene Li and Josh Bernoff that focuses on how companies can take advantage of emerging social technologies. It was published in 2008 by Harvard Business Press. A revised edition was published in 2011.
The book seeks to explain a shift in the relationship between customers and companies in which companies are no longer able to control customer attitudes through market research , customer service and advertising. Instead, customers control the conversation by using new media to communicate about products and companies.
4. The Toyota Way – Jeffrey Liker: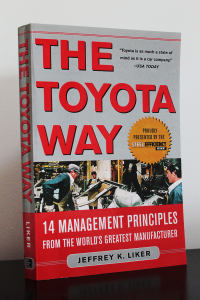 The Toyota Way is a set of principles and behaviours that underlie Toyota Motor Corporation's management approach and production system. Toyota first summed up its philosophy, values and manufacturing ideals in 2001, calling it the Toyota Way 2001. It is made up of principles in two key areas: continuous improvement and respect for people
The Toyota Way has been called "a system designed to provide the tools for people to continually improve their work"[4] The 14 principles of The Toyota Way are organized in four sections:
Long-Term Philosophy
The Right Process Will Produce the Right Results
Add Value to the Organization by Developing Your People
Continuously Solving Root Problems Drives Organizational Learning
The two focal points of the principles are continuous improvement and respect for human beings. Principles for continuous improvement include establishing a long-term vision, working on challenges, continuous innovation, and going to the source of the issue or issue. The principles of respect for people include ways of building respect and teamwork.
5. Straight from the Gut – Jack Welch: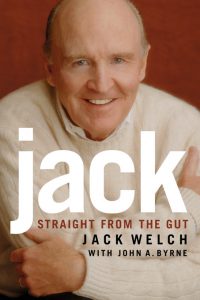 Jack Welch does not need to be introduced. Former Chairman and CEO of General Electric, Jack Welch embodies what many believe to be the ultimate skills of a brave corporate leader: courage, know-how and a track record that includes keeping a top company extremely profitable for 20 years.
This book is basically an autobiography of Jack Welch's GE years and does not focus on deep management theory. It is a great job to show leadership as an art and discipline that can be learned, improved and mastered rather than as a personal charism or other common stereotypes of leadership.
6. Outliers – Malcolm Glodwell:
Malcolm Gladwell excels in identifying a social phenomenon, be it cultural epidemics (The Tipping Point) or snap judgments (Blink); putting forward his thesis; and illustrating his evidence through a series of short, engaging, self-encapsulated histories. In Outliers, he examines the phenomenon of high achievement, the fantastic success storeys often attributed to tenacity, hard work, and an innate individual talent. The author does not deny the necessity of capacity, and points to hard work as a crucial factor in the success of any effort. But, in these success storeys, factors such as timing, circumstances and cultural heritage play an often overlooked yet critical role. Outliers is therefore the ode of Malcolm Gladwell to these unsung heroes.
7. Connect the dots – Rashmi Bansal: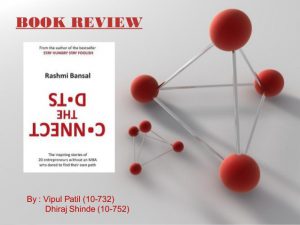 There are very few English books written with an Indian audience in mind, and one of them is "Connect the Dots" by Rashmi Bansal. The book is a collection of 20 inspiring stores of entrepreneurs who have never gone to any B-school. They were driven by a desire to realise their passions and to lead lives that are interesting, passionate and meaningful. Their stores clearly echo one feeling-you need a big dream and make it happen. It's all in your head, your heart, and your hands. Written in the form of a conversation, the author questions the subjects and adds insightful statements to their words.
8. The 7 Habits of Highly Effective People – Stepen R Covey: 
This is one of the finest management books ever written. The Seven Habits of Highly Effective People explains a useful set of guiding principles that help you change personally as well as professionally and in turn become more effective. Seven Habits help us move through three phases of personal development.
The first three of them take you from dependence to independence.
The next three usher you through interdependence, and the seventh is needed to reinforce the others.
The seven habits are: to be proactive; to begin with the end in mind; to put first things first; to think win-win; to seek first to understand, then to understand; to synergize  "Sharpen the saw".
Also read: Importance of newspapers for Verbal ability
9. Freakonomics – Levitt and Dubner: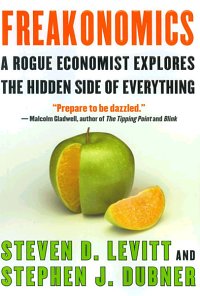 The book is a collection of 'economic' articles written by Levitt. He is an expert who has already gained a reputation for applying economic theory to diverse subjects that are not usually covered by "traditional" economists. He accepts the standard neoclassical microeconomic model of rational utility-maximization.
In Freakonomics, Levitt and Dubner argue that economics is, at root, the study of incentives.
10. How to win Friends and Influence People – Dale Carnegie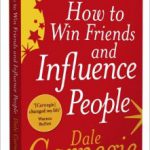 This is one of the first best-selling self-help books ever published. Written by Dale Carnegie and first published in 1936, it has sold 15 million copies world-wide.
The major sections in the book talk about techniques of handling people, ways to make people like you, how to win people to your way of thinking and how to be a leader.
Bonus Book:
Summaries of the 40 best business books
Business Book Summaries In a flash, get up to speed on critical business knowledge! We 're summarising the latest and most relevant business books, and we're compressing the information from each title to just five pages. In just 10 minutes, learn the key points of a book. From finance and management to sales and careers, you will never miss a trend.
Summaries of the 40 best business books
Free Ebooks website:
We know that because of the lockdown, accessing the books might be an issue. But all hail the internet! and the massive collection of ebooks that it offers at your disposal. We have mentioned below few links to some free ebooks site where you can download these books and read at the comfort of your home!
I hope you found this list on must-read books for MBA Aspirants useful. Read these books in any order as you like, but try to read them all. Books like these leave a lasting impression on all the readers and help them navigate through the world of MBA. It is assured that they will make a positive impact on your life, both personally and professionally. They will also help you with GD-PI, these books are rich with quotes and lessons that you can use, and also impress the interviewers with your in-depth knowledge on the subject of these books.
So if you haven't started already, pick up one of these and start your reading adventure. Happy reading!