Benefits of a Global MBA Program
Anisha Mukhija
In today's ever-changing world, being global and yet local is a mantra for success. With more and more companies putting a greater focus on global business, getting a degree with a global-centric curriculum and diverse student bodies can help a candidate to stand out.
The term 'Global' is used to describe an advanced degree program which has a diverse student body and an international orientation of course materials and curriculum. Most of the programs have a few months of the course within the institute and the remaining located overseas. There are some characteristics to consider when evaluating the global nature of a business school. They are the diversity of the students and faculty, and the international orientation of the curriculum as well as course material, employment and recruitment opportunities for graduates, breadth and reach of alumni network and multiple locations of the business school or through its partner programs.
A Global MBA provides you an opportunity to immerse yourself in a unique environment and learn about different cultures. It provides you an exposure to global ways of doing business through its curriculum that focuses on business practices in different regions and territories.
Most of the renowned B-school are compelled to adapt their curriculum, course structure and philosophy to adapt to the increasing global nature of the business world. To prepare students for fast pacing changes, B-schools around the world are constantly looking to adapt their curriculum to these quick pace changes.
The reasons why an individual should go for a Global MBA program are:
Student Mix:
Many colleges with a global focus often accept students from all around the world and there is therefore a diversity in the student body. This helps to make the college more culturally diverse and thus helps students to network and build their connections.
Exposure:
With a Global MBA, you get a broader scope through exposure to an international community. This helps you to build a global outlook. Leading to wider opportunities coming your way.
Diverse Curriculum:
A unique curriculum with a global focus is a main feature of a Global MBA program. Students benefit from the international nature of the curriculum. The course mostly focuses on improving skills required for a world that is leaning towards globalisation.
Strong peer group:
In a Global MBA program, students receive many opportunities to get in touch with people of different ethnic groups. A mix of different experiences and values helps to make a students outlook truly international.
Practical Learning:
The best thing in a global MBA is its practical learning aspect that prepares a student for future work in an organization. These institutes emphasize on case study based approach that is more practical, interesting and a useful tool in preparing students to take up real time work challenges.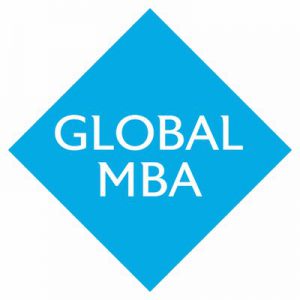 Global Network:
A global MBA will open doors to a world of a professional network that is present in every country. A Global MBA provides a plethora of opportunities to connect and network. This can help a student gain plus points in their career path.
Overall experience:
A global MBA program will provide an enriching experience which will help you not only in professional but also help you to grow in your personal life. A global MBA will help you to prepare for any professional challenges in life and make you a more positive and assertive personality.
Technology has made the world a much smaller place. Now that people can communicate in an instant from thousands of miles away, it is possible to do business with people from another country without even speaking their language. A Global MBA can help you bridge that gap. Finally, it can help you go many places and help you to stand out from the crowd.