Entrepreneurship at BML Munjal University
Anisha Mukhija
Entrepreneurship at BML Munjal University
BML Munjal University (BMU), being part of Hero Group has laid emphasis on innovation and entrepreneurship right from the inception. All programs at the university have courses on creativity, problem-solving and innovation/entrepreneurship. Recently, the university has stepped up the focus and established Institute of Innovation and Entrepreneurship (I2E).
Apply Now to BML Munjal University
The I2E at BMU is prime driving the Innovation and Entrepreneurship agenda at the university.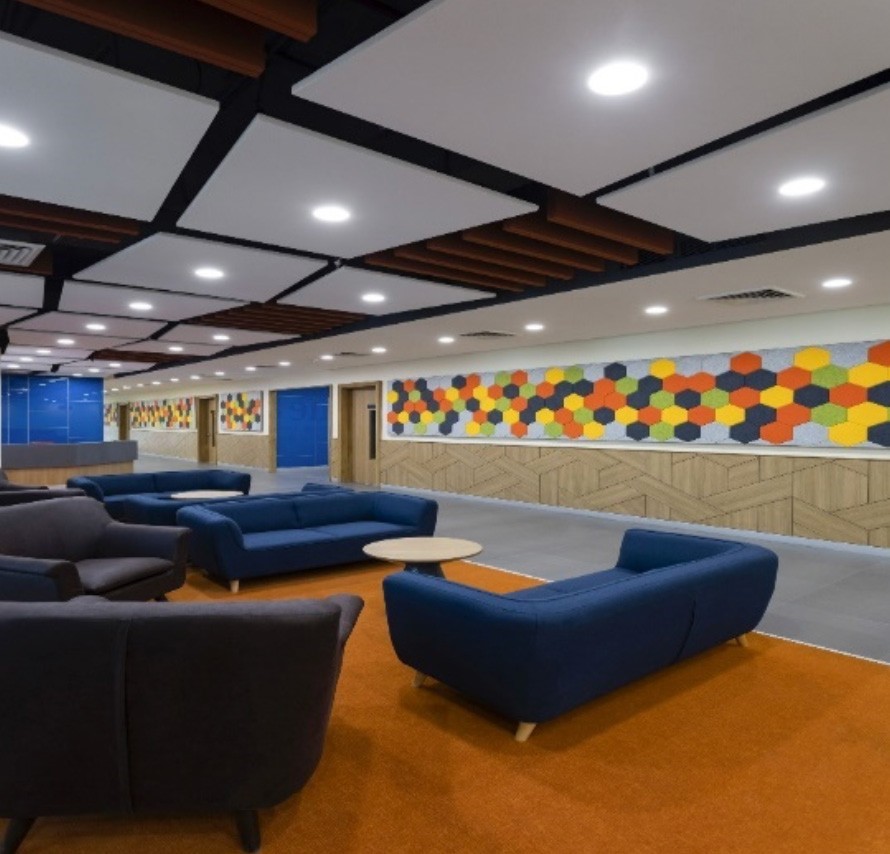 The vision of I2E is to Create eco-system to nurture 'ENTREPRENEURS' who are innovative, tenacious, ethical and have a great zeal to create economic value and societal impact through their ventures.
Seek to advance and disseminate best in class, contemporary knowledge and practices in the field of Innovation and Entrepreneurship.
Propel the incubator at BMU provides the following four initiatives.
Incubation Support: This is a student-led body responsible for creating an entrepreneurial culture across the University. Their mandate is to conduct business plan/business idea competitions, workshops, invited industry talks by experts etc.
Student Entrepreneurship: The primary role here is to seed ideas of entrepreneurship within the student community by conducting programs, and to mentor/ advise student entrepreneurs on their business ideas through 1-1 mentoring and/or through customized workshops on different topics (financial planning, marketing plan etc.).
Entrepreneurship Support: This will primarily focus on external entrepreneurs (non­ University community), and typically these entrepreneurs/startups could either be early-stage or late-stage ventures. Depending upon their stage of development, this could provide assistance for them to accelerate their growth. The services offered would range from the use of mailing facility and networking opportunity to assist with raising finance.
Innovation Development: This will focus on the innovative classroom projects of the students (primarily postgraduate) and assists them with prototype development, product design finally leading to their commercialization.
In addition to the above, there is also a significant focus on bringing live industry projects to the University, which in effect becomes living laboratories and providing internship/training opportunities for the students.
Propel, Incubator at BMU
In partial fulfilment of its mission, and in line with the Founders spirit of entrepreneurship and innovation, the University has established the Institute of Innovation & Entrepreneurship (I2E). The steering committee of I2E, under the founding honorary chairmanship of H.E. George Goh Ching Wah (Chairman of the Border Mission, Singapore), comprises industry captains like Kris Gopalakrishnan, and academic stalwarts such as Gerry George from SMU.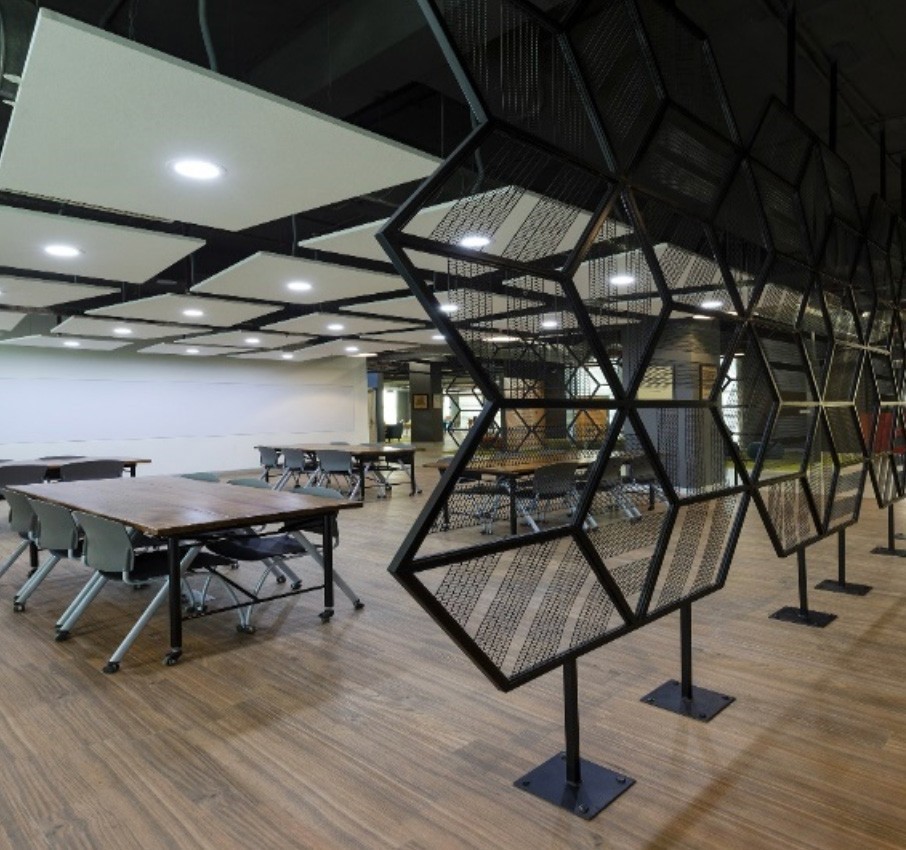 At BMU we are aware that many students are not only good at academics but also have a great capacity to recognize problems faced by society and a have a strong zeal to find solutions that are innovative and effective.
Propel, an incubator at BML Munjal University has been established to encourage and support the aspiring entrepreneurs in their pursuit of innovative solutions and develop the entrepreneurship among the students through its programs and activities.
Propel has many special features:
It's co-working spaces are designed to enable you to work in teams or individually
To bounce off your ideas with others.
Students can use the conventional seating or the casual work-spaces depending on the task you are engaged in.
The entire space has hi-speed internet access through wifi.
Propel provides regular interaction, mentoring and training with successful entrepreneurs, angel investors and industry experts. There would be regular competitions (ideations, pitching etc.). The student teams would be nurtured to form ventures and would be provided with the support to grow and gain funding.
Several of the students and alumni venture teams are being mentored at Propel. The students can apply for joining the appropriate program at Propel.
Also Read: