GRE Verbal Section – Do's and Don'ts
Aishwarya Pandey
GRE is a test taken to apply for admissions to colleges in countries where English is the first language. Therefore, it is very necessary for you to learn the basic language in a way that is comfortable for you and the next person while communicating as well as learning during college. GRE Verbal Reasoning section, because its high weightage on vocabulary, has a perception of being extremely tough. However, while prepare for the GRE Verbal it is important to keep in mind that GRE tests the logical application of the words, not the words itself.
In this article, we will provide you with some basic tips to take care of while preparing for the verbal reasoning section of the prepare for the   GRE examination. We will focus both on the "Must Do" and "Never Do" part.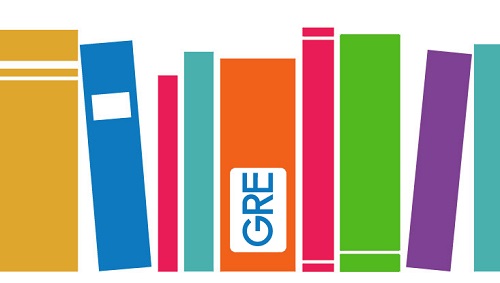 Prepare for the GRE  Verbal Reasoning Tips
We all love words. It is the only means to communicate in real-life scenarios as we know and that's the reason knowing the exact meaning of the same is essential. While understanding of the word is different in different countries in terms of accent, interpretation, pronunciation, etc., the meaning of a particular word remains the same across the globe.
We would advise you to understand this theory and the reason before you prepare for the GRE or giving your GRE mocks. This might make it easy for you to grab it faster than your peers.
Let's get started with the 'No-No part' as it has the highest number of pointers compared to the things you already know.
NEVER AND EVER
While Preparing:
Do not try to mug up the words. Words are simple and mugging it up is even simpler without understanding the meanings behind it. Do not ever do that. It is a temporary game.
Do not learn it in pairs. You would forget the meaning in the test if you by chance miss the second word. Again, not a very strong game.
Do not purposely or forcefully try to cram it. Let it flow naturally while coming across the word.
Do not try to remember it alphabetically. A lot of students try to learn and remember the words alphabetically. It is time-consuming as well as there are chances to miss some words in the sequence.
Do not trust on each and every site that comes your way. It is important to research well and only then start learning the meanings of the words from that particular place.
Do not try to learn more than 10-20 words every day. Your memory won't support that too easily. Understand it as a process and try to follow it with patience. Be calm.
Do not just read the word and jump on to the meanings. Read the spellings carefully as at times several words look similar but have a slight difference of alphabets. These kinds of words are purposely given in the exams to test you. Your subconscious mind is likely to do these kinds of mistakes and the examiner knows that well. Be alert and careful.
While giving GRE mocks & on the day of GRE exam:
Do not look for the answer choices until you have solved the question by yourself. GRE Exam paper is designed to confuse test-takers, hence coming to a conclusion through evaluating the options will not be feasible
Do not read the questions before reading the passage in case of Reading Comprehension. GRE Verbal assess you on your ability to logically understand and apply to the context. Reading with an aim to find the correct answer will not give you the chance to evaluate it correctly
Do not consider the answer choice having the text from passage to be right all the time.  This is a common trap in the GRE exam paper
Do not overlook the punctuations in Sentence Equivalence or Text Completion questions. Colons, Semicolons, commas are important indicators of the meaning of a sentence as a whole
Do not miss the contrast words like however, although, nevertheless, etc
Do not try to solve all the questions mentally. Use the rough/ scratch paper for summarizing and jotting down important points
ALWAYS AND FOREVER
While Preparing
Focus on strengthening your vocabulary. There are no two ways about it. GRE tests not only the range of your word power but also the depth of it. So when learning new words, learn its synonyms, antonyms, different verb forms, and tenses also.
While learning a word, try to frame a sentence with it. This will help you remember faster and also retain more. The bonus here is that you will be able to communicate much well with your peers, tutors, professors, etc. in a much better way if you understand the meanings of the sentences as well as know how to use a particular word in which form.
Look out for unknown words. While reading articles, newspaper, or binge-watching a television series; actively notice the words whose meaning you don't know. Write them down in a notepad or sticky notes and look up later
Give GRE Mocks. The kind of vocabulary that is frequent in GRE is often not used in newspapers or easily available articles. So to get accustomed to that, practice giving GRE mocks and analyzing the results with your mentors. This process will definitely help you increase your score.
Solve as many practice questions as possible.  For question types like Sentence Equivalence and Text completions, just reading the question minutely is not sufficient. You need to learn the patterns in which answer choices appear and eliminate the tricky, wrong answers. Solving an ample amount of questions will help you understand what kind of answer you need to identify with a particular question type.
Think and Speak in English. Before speaking in English, most of us first think it in our native language and then translate it. While doing your GRE preparation for verbal, try to let go of this and make it a habit to speak in English with your parents, close friends, siblings.
Read lots of books and articles, watch English movies, news, and television. Make sure while you prepare for the GRE  you jot down the difficult words in the same and search for the meanings post-reading. This will help in your reading comprehension section too.
While giving GRE mocks & on the day of GRE exam:
While solving Sentence Equivalence questions focus on the pair of words that have a similar meaning to the context of the sentence. There will be words that individually will seem more appropriate to the sentence but this is a trap. Look out for the pair
In many cases, there will be multiple pairs of synonyms. The context of the sentence becomes paramount in this case. Select only the pair that fits the tone of the sentence
In Text completions, if you are unaware of the meaning of a word in the list, break it down. Check its prefix, suffix, think of the root word and you might form an idea regarding its meaning
Keep in mind the word valence. Word valence is whether the sentence has a positive or negative tone to it. Generally, text completion words adhere to the existing tone, so you can eliminate some words through this method
For Reading Comprehension, select the answer choices that have direct proof from the passage. GRE exam paper has lots of options where the point has not been directly challenged by the article, however, there is no direct evidence in the passage of it being correct.  Such choices are generally wrong
General Instructions:
Don't lose track of time while solving a tough Question.  Apply the option of "Mark" and move on to easier questions.
Do not skip questions. Since GRE does not have negative marking, at least attempt all the verbal questions.
Do not skim. Read all the questions thoroughly
Use mnemonics and root word search for better retention of newly learned words
GRE Verbal is definitely harder than other sectionals. But like every other thing that appears difficult at first glance, this too can be pursued with enough practice and smart strategies. We are sure the above-mentioned tips and tricks will aid you to prepare for the GRE as well as positively impact your performance on the D-Day!
Enjoy your reading!