How to make your profile irresistible for top universities | Masters in the USA.
Aishwarya Pandey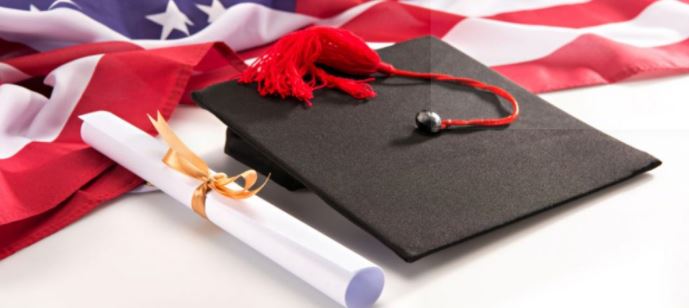 If you have study abroad plans. You know how difficult it is becoming to study abroad. Due to high competition. Every year thousands of applicants apply to institutes having only a few hundred seeds for students. If you want to make your study abroad plans a success. You should have the X factor. that is to say that your profile should stand out from the others. from yours, students have been in this dilemma as to how to get a perfect glowing profile. So today we are here to give you a few strategies to help you get an excellent profile for your masters that will stand out.
1) identify your USP ( unique selling point)
remember in order to get selected your profile should be with different and unique than your counterparts. otherwise, why would the institute select applicants with similar profile and similar academic records? they would want to delve deeper and see what is the x-factor and what is it that makes the other candidate stand out. This can only be done if you have a glowing and unique profile. So now how do you get started? It is quite simple. Start by jotting down your strengths. Give specific examples and quotes to back your strengths. It is always better to prove your credibility by way of showing your strengths and your achievements section.
Also Read: https://catking.in/stock-market/
2) right a succinct and powerful resume
The admissions committee goes through several applications in a day. If you don't want your application to be overlooked. You must create a second brief and powerful one-page resume. That highlights your strengths and achievements the most. It must show credibility about you to the admissions committee. Your resume should show the best side of you. It should tell a story about you. Your story. Apart from these make sure you have a clean layout cover topics like academic achievements, extracurricular involvement, volunteering, certifications, research publications and leadership experience.
3) an interesting and engaging statement of purpose
Your statement of purpose should show a lot of credibility about you. If you plan to study abroad. This is a very imperative part. You cannot miss this. the focus should be clearly on explaining the purpose for which you are applying for a particular specialisation. it should mention all the correct reasons as to why you want to major in that particular course. this particular section requires you to do extensive research on the program curriculum and faculty. while doing so it is always helpful to take the opinions of others especially of that of the faculties and counsellors. if you are planning to study abroad you can also take the help of a few sample SOPs.
Also Read: https://catking.in/how-is-the-job-market-in-canada-for-an-mba-student-study-abroad/
4) letter of recommendation
If you are planning to study abroad. You will know the importance of this particular section. It is needless to underscore that you have a few good letters of recommendations with you. These recommendations pouch for your good academic record motivation creativity communication skills and integrity. if you have work experience of more than a year then you may get at least one reference from your workplace. on the other hand if you are a fresher then you might get it from a few of your faculty members. A good master's degree requires the student to submit at least 3 recommendations. When it comes to studying abroad. This will prove your credibility to your admissions committee.
5) work experience in a prestigious company
if you are planning to study abroad you will know the importance of this particular section. See your work at a company that has a very competitive and difficult recruiting process. This will have a very good impression on the admissions committee. this will prove your credibility and help you stand out from your counterparts. Apart from that if you work in a very reputed company it will have a very positive image of you in front of the admissions committee. It will give you a lot of credibilities. Because that would indicate that students with exceptional profile get admitted into the company.
6) diversify your profile
if you are planning to study abroad you would know how imperative it is for you to diversify your profile. Even if you have a very good profile it doesn't matter it has to be diverse. It has to have an element of diversification. For example, you are taking up a major in a science subject. But if you have done certification courses on subjects that pertain to the art domain. It will give you a lot of diversification. And help you search brownie points.
7) work towards creating a well-rounded personality
Even if you have a very good profile and a strong academic record. It will not be enough if you have only a unidirectional profile. It is imperative to have a well-rounded personality. you can add things like spots dance on any other extracurricular activity to make your profile stand out. you can even add things like creating your own startup or the number of marathons that you have participated in. This will have a good impression on the admissions committee. And help you manifest your study about dreams into reality. All the best