How to prepare for both GRE and CAT together?- Study Abroad
Aishwarya Pandey
Are you an MBA aspirant? Do you wish to lead a company someday? Do you wish to manage people? And motivate them? If the answer to all these questions is yes. you should definitely consider your study abroad plans and leap of faith. Cat and GRE tests are conducted to assess inspiring student's potential before applying to leading B schools and universities.
The common admission test or cat is basically a computer-based exam that is conducted every year for MBA programs at prestigious B schools within India. The top of the list includes MDI, XLRI, TISS, etc.
The graduate record examination all the GRE is one of the top-notch and world's most expensive entrance assessment tests. Are governed by foreign bodies. And help you get into some really prestigious universities abroad. if you are planning to study abroad you should definitely consider taking the GRE. And please do not be scared it is a quite lucid exam.
Aspirants who are eyeing both prestigious universities and the ones in India should consider taking both the exams equally. even if they have study abroad plants they should consider taking the CAT. Both of the test challenge spontaneity, aptitude, language skills. Try to clear both at one go. Since GRE is an expensive affair. And CAT opens up a plethora of opportunities in India. Even if you adamant about your study abroad plans, you must consider other options too.
Also Read: https://catking.in/the-complete-guide-to-ielts-reading/
Challenges of preparing for both GRE and CAT simultaneously
However please remember it is not very easy to prepare for both of them simultaneously. It takes a lot of dedication, passion, perseverance, and commitment. To make your study abroad plans a success.
CAT is a computer-based entrance test. On the other hand, there is a computerized based exam that is divided per section. And as you clear one level or section. The other section becomes a little tougher. Does making a level based complex exam. But even if you have your study abroad plans in place, you should consider CAT too.
Also Read: https://catking.in/study-abroad/
Verbal reasoning in GRE and CAT
Coming to the verbal reasoning part GRE is a little more challenging in comparison to CAT. Although CATs verbal section is quite tough in itself. This particular section of GRE is the toughest. Considering your Study Abroad plans, you should prepare for either of them equally.
GRE is a little more specific in its approach. It will ask questions based on uses paragraph multiple-choice questions and one-word selection. on the other hand, CAT will ask questions based on paragraph deductions and multiple-choice questions.
Approach to these questions can be made easier by using drawing tables and visualizing. the best way to choose multiple-choice questions is to use the strategy of elimination.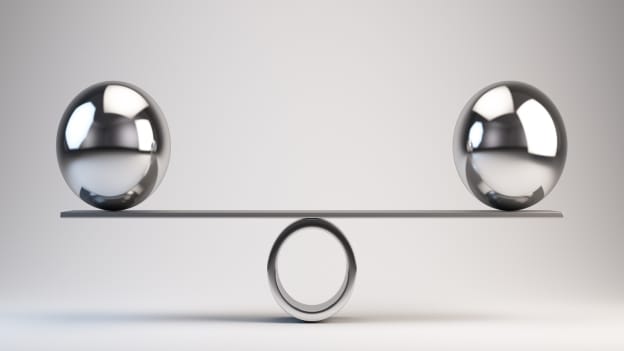 Quant in GRE and CAT Both the entrance tests cover the Quant vividly. Covering topics from arithmetic geometry to trigonometry and algebra. But when it comes to the quant section of CAT. It is way more difficult than that of GRE.
The quant section of CAT is a little advanced. And as must be prepared accordingly.
Strategy for study for a quantitative aptitude section.
Ace your GRE prep with the best: @GREKing
Basics building strong basics
You must start learning to read. Your reading is taught to be strong. I definitely feel like jumping to the lines but try not doing so.
You must identify your strengths and weaknesses. And prepare accordingly. you must work hard in honing your friends rather than walking on your weaknesses. For example, if you are good at algebra try to practice more of it than trigonometry, which you are not good at.
Get to know a lot of short cuts and inculcate them during practice.
There are plenty of books online and offline. They discuss various shortcut methods for solving these problems. Not only will they help you benefit your study abroad plans into reality. but will also inculcate in you a set of shortcuts that will help you throughout your life. Speed plays an imperative role in both the entrance exams. Andaaz you must consider learning a lot of shortcuts.
Analytical writing assessment
if you have study abroad plans this is the most imperative section of yours. This is a section that dominates the GRE. It Assesses your analytical writing. Such a test or section does not exist in the CAT.
The best strategy for this section is to spend the first five minutes outlining your argument. Once you have that in place you can start writing an essay. Make sure you do not spend more than 25 minutes on an essay.
Do not get intimidated.
Yes, preparing for both the tasks simultaneously might seem like a challenge. But considering a study abroad plan or even studying in India plans. You must not fear or get intimidated. Instead, take it as an opportunity to hone your skills. Be it quantitative, language, or LR.
There are quite a few sections that overlap with each other. However, if you make adjustments and prepare. Definitely possible for you to crack board exams simultaneously.