How should I prepare for GDPI and WAT for CAT?
Anisha Mukhija
Preparing for CAT GDPI and WAT?
Know how to do CAT GDPI WAT the right way
After scoring nicely in CAT, GDPI is the level that makes or breaks your admission opportunity into a selected B-school. This blog will tell you approximately "How I have to prepare together for GDPI and WAT for CAT?" With a difficult and stiff competition for the number of seats across B-schools, it is first-rate to prepare yourself with hints and guidance from the toppers of top IIM and B-faculties and specialists of various training institutes.
In case you are too apprehensive, then enroll in a GDPI course so that you have an aggressive area and apprehend the trends  GDPI.
At the time of GD, they prepare the students on certain phrase lists and certain manager level jargon which are constantly been used in the corporate world.
This could help you speak the manager's language in the course of PI's.
Let's discuss a few points under each of the main headings: GD, WAT, PI.
Group Discussion
Keep in mind that it is a discussion and not a debate.
The capacity to position forth one's views efficiently is, absolute confidence, a critical requirement, however, a disposition to carry different individuals alongside is an equally essential ability that is expected of a participant.
Achievement in a GD is measured both with the aid of the overall performance of the character and the organization.
Be assertive, not aggressive!!
READ, READ, READ!!
Remember you are being evaluated on: group Dynamics, potential to examine conditions, thoughtful manner, Presentation style, and character: decision making and leadership abilities so exhibit the identical correctly.
Free CAT study material
While participating in a GD, focus on the following:
Content
Team approach
Leadership skills
Communication skills
Analytical & logical reasoning
WAT
WAT topics can be as abstract as 'describe the color blue and pink' to something more focus on current trends. So keep reading the news, latest trends, and articles on India's growth stories. Keep reading Economics Times, Mint, or Business Standards on a daily basis. Do not forget the editorial sections of newspapers.
The round tests for the Candidate's language, articulation, and content. So be careful about what you write.
Write in mainly three paragraphs: Introduction, Body, and Conclusion. Be crisp and think fast!
Points to remember while writing an essay:
Collect ideas with concise yet vivid details
Organize the ideas
Develop them
Express and then review them
Personal Interview
Do not Bluff, be honest, and be simple. How should I prepare for GDPI and WAT  for CAT Answer intelligently? It is usually said that "you drive your own interview", and this is true.
You need to make your story fall in place.
Apart from that, some interviewees might end up asking random abstract questions just to check your presence of mind and thought processes.
A typical interview lasts for about 20-25 mins minimum, but it clearly depends on the Panel.
If you don't know the answer to a question, it is perfectly fine to accept the same, rather than shoot in the dark. Read newspapers for current affairs, revise academic concepts, and rehearse questions on personal aspects.
Some CAT GPI WAT must do questions:
a) Tell me about yourself:
Moreover, briefly refer to past education, life journey, and future plans. It is all about a STORY.
b) Why MBA? :
Answer such questions keeping in mind the holistic development you'll get during MBA
c) Where do you see yourself five years from now:
Focus on skills development, increased responsibility while highlighting on your goals as an achievement.
d) Also, prepare for the following CAT GDPI WAT questions:
Here, the questions are based on you, your family, your city, etc. Many have also come across questions related to the meaning of their name, 5 famous personalities sharing your surname, and the detailed question regarding them.
Your scores, favorite subjects, selection of specialization (reasons). Many times questions around switching to a different field/area of interest are also asked. For example, an engineer opting for marketing. A candidate having experience for say 2 years into finance is now opting for finance. There is nothing to worry about it, the college is only making sure that they are choosing the right candidate. During the past years, many such candidates have converted. As far as you have strong reasoning towards the question then it's all fine!
Extracurricular, Academic Achievements, Co-Curricular Activities
This is one of the areas which is considered by all colleges. This also means your profile. If you have participated and have great achievements, it shows the quality of activeness. Also, all of this is equally important along with the academics.
Work experience and internships:
The questions targeted here would be your learnings, job role, challenges faced. You can also somehow, list down the strengths you actually came across during your work experience. Moreover, you can talk about the various fears you overcame while working, you developed your public/people's skills, etc.
It is good to have a few hobbies. It is not necessary to excel in them. Your areas of interest like music, dance, photography. It can be any of the unique interests as well as collecting currencies coins, etc.
The varieties of questions would be, Why MBA?. Then why this specialization and the motive is to know more about you. Apart from that also to know your planning and foreseeing skills.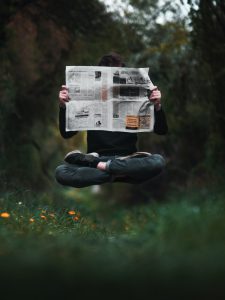 It is very essential to be equipped with what is going on and be updated. Moreover, they could also ask about your opinion on them. If you belong to a particular state, political questions relating to that state can be asked and what is your view/take on that. Be prepared!
Ensure that you set aside enough time to prepare for WAT and GDPI. After putting in excessive efforts for cracking the entrance tests, it would be a disappointment if you didn't get into your dream B-school because of these aspects. I hope you found this article on how to prepare for CAT GDPI & WAT helpful. We hope you get into the B-school of your dream soon and prosper.
Keep going and Happy preparations!
Related links:
How to increase accuracy in CAT?