International Exposure in an MBA program
Anisha Mukhija
In the recent times, students have been provided with abundance of career options. This, at times ends up putting them in a dilemma to choose the 'ideal' career path, be it national or international. Even once they have chosen the career path, there are many choices to make, what should the deliverables of the course be, how much value will it add to your CV, etc.
Practice with actual GMAT Mocks
Firstly, it is of utmost importance to research what all opportunities a course is providing before opting for it. It should give you diverse options on the subject front. Also, the co-curricular activities conducted during the course are a huge source of learning and gives you scope to add brownie points in your CV for placements. Some of such activities may include quizzes, case study competitions, live projects, etc. Guest lectures also have a great scope for learning. Extracts from the speaker's lecture can be used during PI.
Also read : Is MBA good for a fresher?
But in the expanding world with thinning boundaries, it is not enough to know about a particular country."A global mind set is incresingly crucial to survive in this competitive business world, where every economy and business is interconnected. Thus knowledge of international markets is vital. The importance of international exposure has become greater than ever due to the increase in small and medium sized enterprises (SMEs) being involved in businesses overseas and also the increase in cross- border mergers and acquisitions."
International exposure helps you get out of your shell and become bolder. It helps you broaden your horizon. Interacting with international personalities makes you understand their perspective towards India. You can discuss the constraints they face while interacting with Indian companies and talk about the same in front of the recruiters."If you are seeking to work within international corporations in the travel and hospitality industry, which are continually dealing with both businesses and consumers from around the world, such exposure is really helpful. Students who are interested in touching upon a varied range of business fields and gaining an in depth understanding of global practices should strongly consider looking for international opportunities in their institutions."
Learn from GMAT Toppers and score 99.99.%ile to get into international MBA Colleges
International exposure makes you more sensitive to different cultures and makes accepting them a little easier. You earn a set of geographically transferrable skills.  You see how different problems would be approached by people from other parts of the world. The best MBA programmes increasingly provide students with the opportunity to study or work abroad as part of the course. You can articulate what you have gained from interacting with them in terms of your international outlook and the diversity of your perspective. You can represent a bigger view of the enterprise and opportunities because you see it with the cultural angle.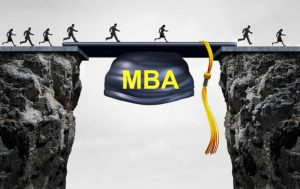 This ability to mesh well socially with international crowds will also serve you well on the recruitment front.  It is increasingly apparent that to be successful in high-level business environments, you need to be able to communicate successfully with people from different countries and cultures. "You'll have a better knowledge of how business trends and behaviors vary in different markets. MBA classrooms emphasize the exchange of ideas and the importance of building tight-knit learning communities. Since community-learning experiences are enriched by diverse backgrounds, international experience can bring tremendous value to the resume.  It will help strengthen your connections and friendships in the business world. Whether you're in your home market or abroad, and will help you operate effectively across different organizations."
'The chances of you taking up an international role in a foreign country are pretty good after the MBA; indeed, many seek a global brand for this very reason. While the business school will prepare you for this, it is still an academic setting. Your future recruiters too might be more receptive to your profile if you have had prior experience of dealing with international diversity. You will be able to derive various strategies, which are doing good in outlandish markets and apply the same in your own country by considering the pragmatic view of the business scenario and practices in own country. Capturing and leveraging this experience is an integral part of learning in a B-School."
Also read : Which scholarships can an Indian student applying abroad for graduate studies apply for?