Low GPA? Know how to shine through!
Anisha Mukhija
The Grade Point Average or GPA is a metric that indicates how good a student you are and how you have performed during your degree program. GPA scores are used as a benchmark for shortlisting prospective students because it is also a general indicator of your future performance. Thus a low GPA score might act as a roadblock in getting admission to that dream college of yours!
In this article, we will be listing a few tricks to get you out of that GPA rut and help you to create a strong application, despite your low grades. But before moving into that, keep in mind that the GPA requirement is university-specific, not generic.  
So, the first step needs to be university/course research. Check how much weightage the specific colleges or courses you are applying for, gives to GPA score. The general advice is to diversify your applications among 2 safety colleges where GPA wouldn't be a concern, 2 moderate colleges where your GPA still has a good chance, and the dream college where you have to put in additional efforts for balancing your low GPA score.
Steps to mitigate a low GPA score
1.Perform well in your GRE examination:
Most of the colleges use GRE score as their basic admission criteria. Focus on your GRE preparation and score well in the GRE examination.  A high GRE score not only shifts the focus from your GPA but also demonstrates to the college that you are earnest about your graduate program.
2. Providing context for your low GPA through a letter of explanation
Despite taking additional tutorials and having a great GRE test score, some schools may still interrogate your low GPA.
For those schools, you can consider attaching a separate letter of explanation. You can also include the explanation as part of your SOP, depending on the course requirements. While writing the explanation, you need to take away their apprehension and prove that whatever reasons caused your low GPA is not a factor in your career life anymore.
There are two general situations concerning a low GPA score:
Situations beyond one's control: This can include pathological conditions, family issues, difficulty adjusting to graduation college, etc. In such cases, you need to honestly address the problem and portray that you have moved beyond it.
Situations within one's control: Did you make poor decisions early in your academic career? Did you take the wrong major or need to work more than part-time while in school?  In the explanation letter,  take charge of your mistake and show how you've become a more mature, responsible adult. Emphasize on improved grades and work achievements. If you had to work, discuss how many hours, and try to show how your grades improved when you were not working.
3. Letter of Recommendation
A letter of recommendation is a great way to mitigate low GPA scores. Your undergraduate professors can write about your qualities that a GPA score cannot portray. They can detail about the small but significant professional qualities you have that made them recommend you.  This goes a long way to prove you have much more capability than the GPA score can demonstrate. If you have done research work with any professor in the domain you are wishing you pursue now, make sure to get that professor's recommendation. It strengthens your point and carries more weight.
4. Field Experiences and Internships
Schools and colleges will look for proof that the reasons which caused your low GPA are not a concern anymore. Besides focusing on your GRE preparation, use the quarantine period to look for internships, research assistantships, or other professional leads in your preferred domain. This will help the admissions committee get concrete proof that you have demonstrated your domain skills hands-on.
5.Certifications and Online Courses
Certifications for the courses required for your MS degree adds credibility to your claim of having an interest in that field as well as prior knowledge of fundamentals. Besides, it also shows your interest to move past low GPA scores and put in more effort for the future.  Go to any certification website and try to complete any related certification course from a university you plan to join.
6. Statement of Purpose
Statement of Purpose is fundamentally important because it is one of the foremost chances to showcase your passion, skills, unique attributes, and interest for the specialization you wish to pursue. Give special importance while detailing your reasons for choosing a particular course and showcase why you are a good fit despite low GPA scores.
Find the potent reason behind your wish to study that particular course and write in the form of an engaging story
Connect with the University Alumni on Linkedin- They can give you insights into what factors the admission committee places more value on while selecting a candidate. This will give you a chance to portray those in your SOP as well as strengthen your profile accordingly
Reach out to the Professors of the University- As with the alumni, university professors will help you strengthening your SOP and validating your reasons for wishing to join that university. Try to connect with a professor in your domain to find about current developments. You can incorporate those points in your SOP for improving the chances of admission
Reach out to SOP experts or your Mentors who alongside helping in your  usual GRE prep will guide you in this process
7. Academic Research
If you have done any research work during your undergraduate, try to get it published in a national journal. Or, if you haven't done any academic research work, try to contact some of your professors and assist them. These works act as a major booster to your profile and demonstrate your expertise beyond scores.
Avoid ordinary mistakes:
The biggest mistake aspirants make is to think that their GPA doesn't matter. If you're applying to grad school within 5 years of completing your undergrad degree, the school will use your GPA to analyze how much you can achieve academically. It is also a method of comparing students.  You must take full liability for your grades, and the scenarios that caused them – whether you made a mistake, had poor time management skills or made bad choices.
A low GPA is not the end of the world!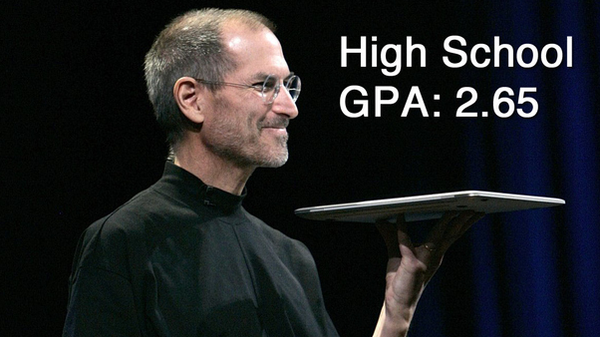 At the end of the day, GPA is just a number and universities are aware of that fact. For many students, while their grades may be low, they are hard-working, ambitious, and have grown way past that score. Those students need to display that trait in their application.
A successful application to a competitive program will not focus solely on ways you improved on your weaknesses. You also need to give schools a good justification to accept you. Give instances of where you were able to shine and make a difference. Make the school enthusiastic about having you in their school, and come next fall, you just maybe!
GPAs aren't the end of the world. Yes, they are important but the admission committee looks at a lot of other things when granting admissions. Work on them!
Related Links:
GRE Prep: Improve your GRE profile in Quarantine
25 GRE Writing Section Tips you should Know