Maharashtra's first IIM unveiled in Nagpur by CM Devendra Fadnavis
Anisha Mukhija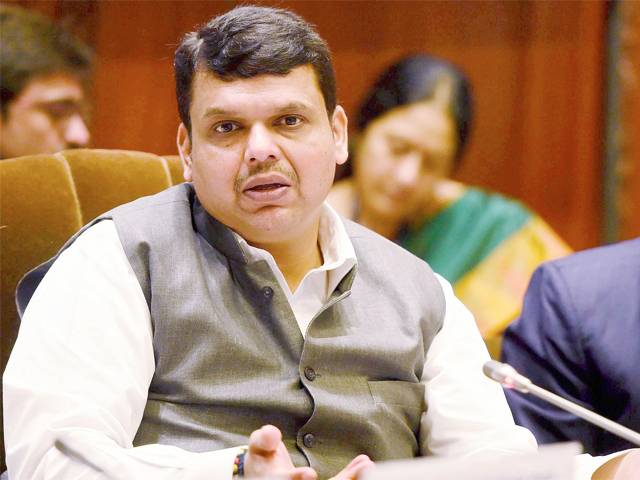 NEW DELHI: First of the six new Indian Institutes of Management that the Narendra Modigovernment proposed last year was inaugurated by Maharashtra chief minister Devendra Fadnavis in Naggpur on Sunday. 

It is Maharashtra's first IIM and is being mentored by IIM Ahmedabad. It will start its first batch with 60 students from a temporary campus in Visvesvaraya National Institute of technology this week. 

"It's a day when I can say that the dreams have come true, not just for me, but also for the people of Maharashtra," Fadnavis said at the launch. "I must thank professor (Ashish) Nanda and IIM-A to agreeing to mentor IIM Nagpur. The need of the hour is to create human resources and to do that, we need great institutions," he said. 

Nanda, director at IIM Ahmedabad, said the institute had volunteered to mentor the IIM to be set up in Maharashtra when the government proposed six new IIMs. 

"We wanted to take the learning and wisdom from IIM Ahmedabad, and implement some of the best practices of global business schools, but also wanted IIM Nagpur to evolve in its own unique way and develop its own identity in the field of management education," he told ET. 

As many as 1,857 students who cleared CAT and met the cut off had expressed interest in studying at IIM Nagpur considering the opportunity to be mentored by the faculty members of India's top business school. Out of those 60 were selected. The other new IIMs will come up in Vishakhapatnam (Andhra Pradesh), Bodh Gaya (Bihar), Sirmaur (Himachal Pradesh), Sambalpur (Odisha) and Amritsar (Punjab). 

Nanda said that while the location and infrastructure, which he referred to as 'hardware', was the easy part, putting together the 'software', or course content and curriculum, and student body was also important. He said the innovations could be grouped in two categories: "bringing students in closer touch with the industry, with more field based courses, and greater learning from the industry; and (offering) courses which were on the interface of traditional course offerings". IIM Ahmedabad got its dean, programmes, Ajay Pandey, to take the overall leadership for IIM Nagpur, while its professors Chetan Soman and Pradyumana Khokle led the course design and offerings. 

The course content at IIM Nagpur will focus greatly on field immersion and industry projects. "There's a greater focus on field exposure in the programme — not just in business, but in environment, agriculture, government and social infrastructure projects — accounting for a duration of two and a half months," said Khokle. "Managerial approach can't come in standard functional areas. 

The courses are meant to enable decision making in a cross functional manner and people from different functional areas will come and teach these subjects," he said. IIM Nagpur will have core courses in pricing, economic boundaries of the firm, decision making and new age organisations. At the end of the first term itself, students will work for two weeks on field immersion on both private and government and not for profit projects. This is different from the usual MBA programmes in which students go for industry training after trimester three. 

There is another immersion programme of two and a half weeks in the second term, and the students can interchange sectors among themselves. Field immersion would count for 25% of total assessments in the new MBA programme at IIM Nagpur. "Our commitment is for two to three years. We have a group of 7-8 competent faculty members. The advantage is that we were not just looking at full time faculty members," said Khokle. Khokle and Soman met various faculty members and identified those interested in teaching in the early cohorts, and several teachers expressed interest.