Top MBA Colleges in Ahmedabad
Anisha Mukhija
Top MBA Colleges in Ahmedabad
Ahmadabad has always been a centre of business and economic development which has led to the need and growth of business schools in the city. Today, Ahmadabad has one of the highest number of and top ranked B-schools in India. IIM Ahmedabad is one of the best b-schools in India and ranked as the top among the IIMs as well. Most of the MBA aspirants dream of studying in IIM Ahmadabad, but there are other major business schools in Ahmedabad which are equally good and provide competitive MBA programs. The Top MBA Colleges in Ahmadabad made their presence felt in India as well as all over the globe for their outstanding educational quality and placement.
Ahmedabad, the financial capital city of Gujarat, has always been one of the top destinations for MBA education. One of the topmost ranked business schools in India is also present in Ahmedabad which is the Indian Institute of Management, Ahmedabad. The MBA programs offered by IIM-Ahmedabad are one of the best in India and Asia and also compared with many international top business schools. The entrance exam which is required to get admission in IIM-Ahmedabad is CAT. The student not only has to score well but also has to be one of the top 50 scorers in the examination to get an MBA from the business school. Many other MBA colleges in Ahmedabad also require good CAT scores in order to get admission. Some of well known new entrepreneurs and business leaders have completed their post-graduation either from IIM-Ahmedabad or in other top MBA colleges in Ahmedabad.
Top MBA Colleges in Ahmedabad:
Although the above list mentions some of the MBA colleges in Ahmedabad, the list doesn't end here. The colleges which have better infrastructure in moderate fee structure and provide excellent education and MBA, PGDM programs should also be included in the list of the  MBA colleges in Ahmedabad. These top MBA colleges in Ahmedabad also provide specialized programs which are unique and help in obtaining business and placement opportunities in India as well as other countries of the world.
There are MBA colleges in Ahmadabad that accept only CAT scores or only XAT scores. There are many MBA colleges in Ahmedabad accepting both CAT and XAT scores. Not only this, many highly ranked MBA colleges in Ahmedabad accept CMAT scores and MAT scores as well. Several other MBA Colleges exist in the city such as Entrepreneurship Development Institute of India (EDII), NIRMA University, MICA Ahmedabad, IRMA Anand (Gujarat), Gujarat Technological University (GTU), AMSoM (AmrutMody School of Management), Adani Institute of Infrastructure Management and Indus University among others.
Know more about the top colleges:
Indian Institute of Management (IIM), Ahmedabad
Location: Ahmedabad
Fees: Rs. 23,00,000
Exams: CAT
Indian Institute of Management Ahmedabad is a business school located in Ahmedabad, Gujarat, India. It is consistently ranked among the top business schools in India. The school has been accorded the status of an Institute of National Importance by the Ministry of Human Resources, Government of India in 2017. IIM Ahmedabad offers various full-time and part-time postgraduate programmes, leading to an MBA degree. It also offers diploma programmes. Worldwide, the Financial Times has ranked IIM Ahmedabad 20 in its Masters in Management Ranking 2019 and 61 in its Global MBA Ranking 2020. The QS Global 250 MBA Rankings 2020 ranked it 40 in the world and 6th in Asia.
| | |
| --- | --- |
| Exam Accepted: | MICAT, CAT, XAT, GMAT |
| Courses Offered: | PGDM/PGDM-C |
| Fees: | Rs 20 Lakhs |
| Average Placement: | Rs 12.80 LPA |
| No. of Seats: | 216 |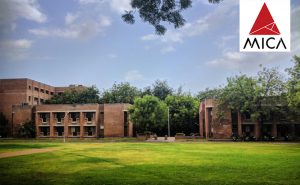 Mudra Institute of Communication is an autonomous B-school established in 1991. It offers higher education courses in marketing and communications. MICA provides interdisciplinary two-year PG diploma courses. It offers a postgraduate diploma in management and communications and a one-year certificate program in crafting creative communication. Some of the top recruiters in MICA are Safari, Amazon, Amul, Deloitte, Amway, Citibank, Cactus, Cadillac, Flipkart, USHA, TATA Steel, SONY, RBL Bank, Target, VIP, Raymond, Havells, Samsung, Reliance, Google and IBM, etc.
IRMA ( Institute of Rural Management Anand), Gujarat
| | |
| --- | --- |
| Exam Accepted: | CAT/XAT |
| Courses Offered: | PGDRM |
| Fees: | Rs  5.54 Lakhs |
| Average Placement: | Rs  12.84 LPA |
| No. of Seats: | 180 |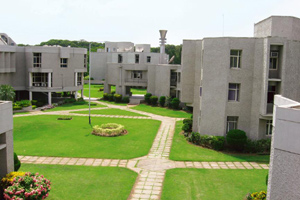 The institute was established in the year 1979 by Dr. Verghese KurienDr. Kurien is regarded as 'India's White Revolution Dad.' IRMA was established with the assistance of the Swiss Development Cooperation Agency, the Government of India, the Gujarat Government, Indian Dairy Cooperation and the National Dairy Production Board. IRMA delivers management education focusing on real-life business challenges and socio-economic concerns faced by marginalised populations.
IRMA delivers graduate and research courses. They also deliver Postgraduate Diploma in Rural Management, Rural Management Fellow Programme, Executive PGDRM. Some of the top recruitments are Big Basket, Adani, Godrej, ITC Limited, Mother Dairy, IDFC, ICICI, Vedanta Ltd., Future group, Grofers, Pidilite Industries Limited, etc.
Adani Institute of Management & Infrastructure Ahmedabad
The Adani Group, created by infrastructure visionary Shri Gautam Adani, to contribute to the nation's construction. The Adani Institute of Infrastructure is a self-financed institution promoted by the Adani Group under the AIER heading in order to improve the cause of the necessary infrastructure network of all economies by educating minds to become air-ready. The college is known for its PGDM in Infrastructure Management program. The Adani Institute of Infrastructure (AII) is committed to building a world-class institute for infrastructure education to generate and disseminate the most valuable managerial and technological knowledge for the benefit of mankind Through impactful research and multidisciplinary research. AIIM offers a 2-year full-time residential MMP (Infrastructure Management). The engineering programs are duly approved by AICTE and affiliated with the Gujarat Technological University (GTU).
Make your AIIM dream come true
Placements in Top MBA Colleges in Ahmedabad
The Ahmedabad Stock Exchange is India's second oldest stock exchange which prompts more students to pursue MBA finance from the MBA colleges in Ahmedabad. The top MBA colleges in Ahmedabad are also famous for their average placement salary and not only for their quality of education.
Read more: Top Colleges in NCR