NMAT 2021 Preparation Strategy
Anisha Mukhija
NMAT 2022 Preparation Strategy
One of the most prestigious B-schools in Mumbai is no doubt, Narsee Monjee Institute of Management Studies (NMIMS), and the only key to getting through the gates of NMIMS is NMAT. The NMAT by GMAC™ is a national-level entrance test for admissions into MBA colleges across India. It is conducted once a year, but you have a chance to make three attempts which is unique to NMAT. So let's first look at what NMAT by GMAC is all about and then proceed towards our preparation strategy for NMAT 2022.
Click here for NMAT preparation from NMIMS alumni
NMAT by GMAC™:
Total number of questions: 108 questions
Examination mode: Online
Language: English only
Question type: Multiple-choice questions
Exam duration: 120 minutes
Some other important aspects of NMAT are:
There is no negative marking for wrong answers
There's a 75-day testing window i.e. you can attempt the paper again after 75 days, and you can do this a total of 3 times. The best score out of the three would be considered.
You can schedule the exam at your preferred time and place (subject to availability)
In the exam, you have the option to choose the sequence of your sections.
What are the sections covered in NMAT by GMAC™:
Language Skills :

(36 questions with a duration of 28 minutes)
The topics covered in this section are Reading Comprehension (RC), Syllogisms, Critical Reasoning, Assertions and Reasons, Assumptions, Conclusions, Inferences, Courses of action, Strong & Weak arguments, FIJs, Para jumbles, Para completion, Grammar, Sentence Correction, Antonyms & Synonyms, Homophones, FIBs.
Strategy for Language skills section: Good command on vocabulary is a must to solve the questions quickly and save some time, which can then be used for solving RC passages. Try to solve the RC passages at the end of the section after attempting the rest, or might get stuck solving the passage for the entire 22 minutes. Also, work hard on learning new words, you will find plenty of antonyms synonyms-based questions.
Quantitative Skills :

(36 questions with a duration of 52 minutes) 
The questions come from topics like Percentages, Averages, Profit and Loss, Simple Interest & Compound Interest, Ratio Proportions, Time and Work, Time Speed & Distance, Number Systems, Algebra, Quadratic and Linear equations, Geometry, Trigonometry, Probability, Permutation & Combination, Mensuration, Data Sufficiency.
For Data interpretation we have interpretation and analysis of data represented through Tables, Line Charts, Bar graphs, Pie Charts, Venn Diagrams, and Combination Graphs.
Strategy for Quantitative skills section: Questions are fairly easy in Quants, good command over the basics and concepts can help to solve most of the questions quickly. Data- Interpretation is a part of Quants and the difficulty level of DI is moderate. So, your strategy should be to solve the quants questions first, move to DI, choose the easiest sets, and attempt those. Getting 2 – 3 sets right should be enough to score well in DI.
Logical Reasoning

: (36 questions with a duration of 40 minutes)
Topics covered under this section are Family-Based Puzzles, Characteristics and Traits, Number Based, True & False, Seating Arrangements, Circular Arrangements, Cubes & Dice, Coding / Decoding, Input / Output, Directions, Calendars, Symbols, and Notations, Odd Man Out. From
Strategy for LR section: Questions are usually a mix of easy and moderate level difficulty. A lot of practice is needed to solve the questions correctly and quickly. Try to identify the easy questions and attempt them first. If you spend a lot of time on one particular question, you are bound to lose marks unnecessarily. If you come across a question that you couldn't within a minute, then the wise thing would be to leave it and move to the next one. Try your best to score maximum in this section.
Watch this video to get a better idea of the pattern, and tips on how to target a score of 220
So, what should be our Preparation strategy for NMAT 2021:
Looking at the pattern and syllabus, you must've realized that NMAT is all about speed and accuracy. The faster you attempt questions, the better. Since there is no negative marking in NMAT, you can attempt as many questions as you can. However, you have to strike a balance between speed & accuracy. Just because there is no negative marking, don't go marking random answers!
Also, take note that to get a CDPI call from NMIMS, sectional cut-offs also apply, so you need to pay equal focus to all your sections. Some must-do things for your NMAT preparation and Tips are as follows:
1) Revise the basics:
The first and foremost rule for any competitive exam is to start with the basics. There is no other point as important as this. If you look at the last few year's question papers, you will notice that a lot of questions were very basic in nature. This is because NMAT is a speed-based test, so in order to attempt 120 questions in 120 minutes you need to be flawless in your basic concepts. Even if you feel you have already covered some topics before, don't neglect them. Keep revising and make yourself soo comfortable with these basic questions that you can answer in your sleep.
2) Focus on your sectional preparation:
Identify your strength and weaknesses early on with respect to each section and start working on them from day 1. Dedicate few more hours each day to the topics that you find difficult. But do not neglect the rest of the topics, no matter how good you are at them. Remember, sectional cut-offs are very important in NMAT. If you want to get that call from NMIMS Mumbai, you have to score equally well in all sections.
Even though there are no set cut-offs mentioned exclusively for each section, and the cut-offs do keep changing from year to year, an ideal sectional cut-off score that you can target for NMAT would be:
| | |
| --- | --- |
| Sectional cut-offs | Score |
| Language Skills | 56 |
| Quantitative Skills | 75 |
| Logical Reasoning | 60 |
Try to get a compulsory average number of correct attempts per question. An ideal good attempt rate as per the last year's paper would be as below:
| | | | |
| --- | --- | --- | --- |
| Sectional cut-offs | Total Number of questions | The good attempt of questions | Level of Difficulty |
| Language Skills | 36 | 26-28 | Easy-Moderate |
| Quantitative Skills | 36 | 26-28 | Easy |
| Logical Reasoning | 36 | 26-28 | Easy-Moderate |
| Total | 108 | 85-90 | Moderate |
Last year's overall NMAT cut-off was 209. But you would want a score that is way more than this, to actually get selected into NMIMS (Target 220). We have only seen a trend of this score going up every year, soo gear up and aim for a higher score.
Also, play the self- scheduling of sections during the exams to your advantage. Plan in advance which section you want to solve first and which one last. This may change from person to person based on their comfort zone and confidence in the section.
Keep these pointers in mind always while you solve your mocks, which also takes us to the next point.
3) Solve as many NMAT mocks as possible:
Go all out and solve a lot of mocks once you are done covering all your basics. If you have more than five months in your hand, you can solve one mock each week. As you keep approaching the exam date, keep increasing the number of mocks. In the last three months, you should be taking 2-3 mock every week. Overall, we suggest that you should have solved at least 20 mocks before your first attempt. In case of sectional – mocks, on an average 21 mocks should be solved to get a good grasp of overall topics.
Practise is very important to ensure that you attain the necessary speed, accuracy, and hit. It's not just enough in NMAT to get the right answers, you have to get the maximum number of right answers. The best way to do this is by solving mocks. Also, remember to analyze each one of your mocks after attempting them. In fact, analysis is more important than attempting mocks, since that's the only way for you to improve your weaker areas.
Click here to take the actual NMAT level mocks
4) Learn shortcuts:
The secret weapon which plays a pivotal role in NMAT is shortcuts. This will help you save more time and attempt more number of questions. For Quants, you can learn the basic fractions, squares, cubes, and square roots, etc. which can be especially helpful for solving DI. Try to learn the basic shortcuts for solving topics like Averages, Simple Interest & Compound Interest, Allegations & Mixtures, Time, Distance & Speed, etc, which can easily be found all over the internet. For Language skills, learn as many words as possible. NMAT is also known to repeat a lot of words every year, try to learn them first. For logical reasoning, you will find plenty of shortcuts for puzzles, arrangement, coding, blood relation, etc.
Most of the questions that come in NMAT are strategically framed to use the right shortcuts and save time. So learn to identify them, you can definitely do that with enough practice.
5) Use a timer: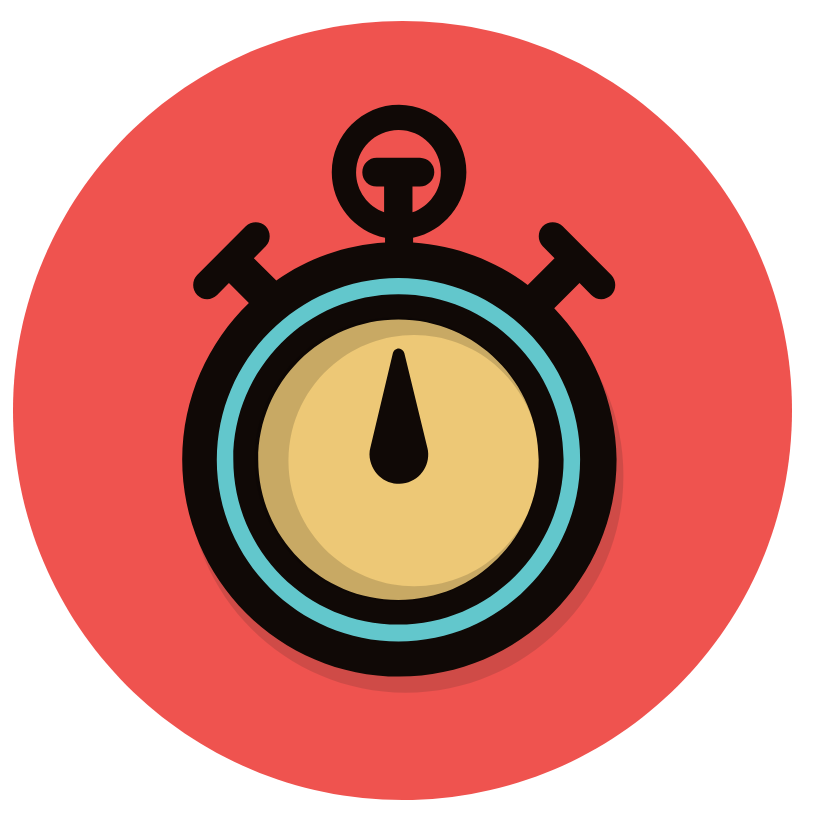 You might have noticed from the paper pattern that you have way less time at hand, especially in the Language skills. section You have around ¾ of a minute to solve each language question.
Hence, start working with a timer to ensure that you practice time-bound questions from the start. Even when you don't solve mocks, it is advised that you use a timer to keep a track of your time. This practice will go a long way in NMAT.
6) Give your NMAT as early as possible:
Remember this tip once your NMAT cycle starts, the reason behind this is that you get enough time for the second/third attempt. You also get a fair idea of the paper pattern or trend being followed that particular year. So be proactive and start your preps early on.
Keep these pointers in mind, but also try to develop your own preparation strategy for NMAT 2020. Everyone is different, and who would better know about your strengths and weaknesses than you! Make your timetable, plan on how you want to target each section, and keep consistently working on it. Just remember to stay motivated and keep learning on.
Happy Preparation!
Related Articles: