Best Masters Programs for a Career in the Stock Market
Aishwarya Pandey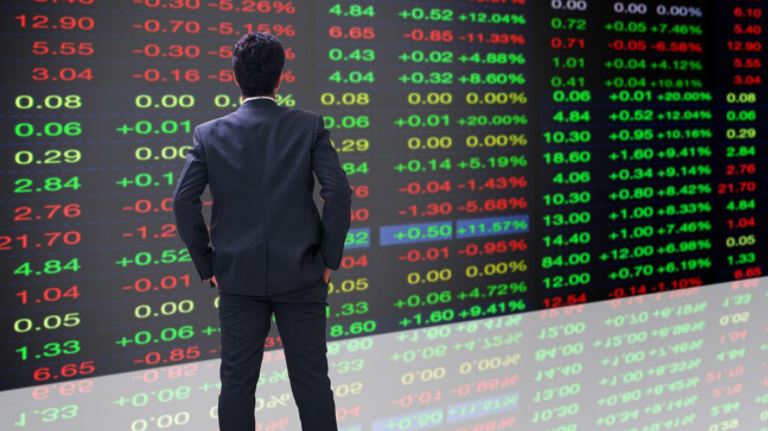 Does finance enthral you? Does the idea of trading money bring about an adrenaline rush in your body? Have stocks and their modus operandi always enticed you? In that case, congratulations, you are reading the correct blog! So let's understand what the stock market is and how exactly does it work. I am sure you must be aware of the barter system. It has its roots back in the 6000 BC.
Back in the days the Dutch East India company sailors good travel and sell things like spices gold and silk worldwide however the only challenge facing was the investment did not have enough funds to invest beforehand and so they came up with a system. This system was known as the first stock exchange system the sailors would ask investors to give them the money to start the journeys and in return. They would be paid a share of profit for the same this was the world's first stock market.
The stock market is an endless pool of money. No business can run without money and as the stock market is a very integral part of the economy. When it comes to investing in the stock market you may be a youngster or an experienced person it does not matter you may be experienced or experience it does not matter or let's say it matters a little. The stock market is a game full of risks and profits and losses. Dhoni do you need to keep in mind is that you make calculator decisions instead of non-calculated decisions. The risk factor remains the same however with experience or with the help of advice from the experience big shots you will be able to on profits in the game.
Suit kind of career paths in this game? What would you do in this domain and how do you get there? let's get started.
Also read: https://catking.in/study-abroad/
1)Stock Broker
Stockbrokers act as a bridge between the investors and the companies. Their main work includes buying shares from the companies and selling the same to these investors with a profit margin. Remember when it comes to making profits as a stockbroker the sky's the limit. This is a very flourishing segment of the stock market more and more people stock in this career route everyday.
2) Financial or Investment advisor
The role of a financial advisor is a multifaceted one. It includes saving spending insurance budgeting complex investments and even taxes. Based on financial plan these investors bring about a number of suitable investment opportunities for you. With an average salary of 60000 dollars role of an investment advisor is a lucrative one.
3) Research analyst / Financial analyst.
The work of the financial analysts includes that of preparing and examining financial models and thereby develop an investment thesis and thereby help companies arrive at business decisions. There are Aslam of financial analyst positions that include that of research stocks research forms and the ones at work at investment banks. Fire in the insurance industry real estate industry and local banks too. A financial analyst on between $50,000 to $ 140000 on an average.
4) Portfolio Management Services
This is a moment short role of financial analysts it includes more experience than the other two roles. Such roles require dealings with a lot of money they are vested with the responsibility of managing an entire funds assets. It may include that of mutual funds, hedge funds, and venture capital funds. The average salary on by portfolio managers is 100000 dollars.
However, your knowledge or certification courses are not enough to prove your credibility to an institution. In order to prove your credibility you may require a master's degree in the same.
Also read: https://catking.in/the-best-gre-math-tips-to-get-your-dream-score/
1. MBA Wharton University of Pennsylvania, USA
It is one of the best B schools in the world it has been ranked among the top five universities worldwide. It's USP is its alumni base, with over 9000+ alumni,  not only does one gain paramount knowledge and skills but also expands its network by notches. Thus if finance is your cup of tea, you ought to consider this.
Cost: $ 80,000/year (scholarships and Fellowships available)
Duration: 2 years
Round 1 Application deadline: 15 September 2020.
2. Master of finance Sloan School of Management- MIT USA
This flagship course offers a perfect blend of finance and computer programming. It is a detailed course with quantitative modelling and computer programming techniques. This course focuses on the quantitative ability and skills of the management domain,  additionally, students get an opportunity to work with top firms that include JP Morgan, Goldman Sachs, Credit Suisse etc. as part of their curriculum. Thus, if finance is your calling, you cannot miss out on this college.
Cost: $ 82,000/Year (Fellowship and Assistantships available)
Duration: 12-18 months
3. MBA Michigan Ross, USA
This flagship course focuses on the practical aspects of an MBA. Therefore its course rigorously includes the Moto 'REAL' which stands for 'Ross Experiences in action-based learning's, and this is a reason as to why it stands on another level altogether. its a sense lies in REAL START, REAL ADVICE, REAL INVEST and REAL LEAD options. If you want to advance your career in finance, this should be your calling.
Cost: $ 71,000/Year (Scholarships ranging from $ 10,000 to full tuition available)
Duration: 2 Years.
Round 1 Application deadline: 14 September 2020.
4. Financial engineering Berkeley Haas- University Of California, USA
Are you interested in data science, technology or finance? Then this is the correct college for you. The college provides a concoction of hands-on and theoretical learning with an element of a mandatory internship. One of the key highlights of the college is the fact that it ensures 100% placement so so you need not worry about placements when you are registering yourself for this college. If finance is your calling, you have to consider this.
Cost: $75000 (Scholarship from $1000 to full tuition available)
Duration: 12 Months
5. Master of Financial Risk Management Rotman School of Management, Canada
According to QS world rankings, it is one of the best financial programs in Canada with more than 90 per cent of students employed in highly esteemed organisations. If risk management insurance you this is the course for you. If you aiming to be a financial analyst or advisor this is the program for you. All you finance enthusiast, make sure you apply here.
Cost: $ 48,000 (Scholarships from $2,500 to $15,000 available)
Duration: 10 Months
6.MBA in Investment Management John Molson School of Business- Concordia University, Canada
According to QS world ranking this college offers one of the best MBA in investment management. However, students are required to pass the CFA level 1 examination at least in order to graduate. this is to ensure that by the time they finished their degree they also finished their CFA and thereby start a successful career.
Cost: $27,000/ Year (scholarship of $ 9,000 available to first years)
Duration: 3 years