University or college: what is the difference?
Aishwarya Pandey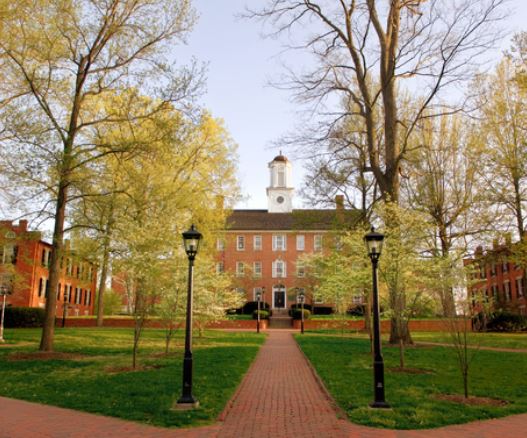 In our day to day life, we often confused between the world University and college. We almost use them synonymously. University is regulated by an educational body called UGC. The US does not have a dedicated body for the same. So if you have study abroad plans. Things might be a little different in the US.
The gap between the two is best described by the Carnegie Classification of institutions of higher education. Regardless of the country, you are pursuing your degree from. Distance university and college and the difference between them completely depend on the institution themselves. I know it my pass link for international students. Especially the ones aspiring to study abroad. So let's help you guys out.
Difference between University and college in the US
Usually in the US. If you study abroad. You already know. Universities usually refer to institutes that include granting Masters and PhD degrees. search universities are generally research in intensive and offer state-of-the-art labs and even well-built libraries.
On the other hand, colleges include small and institutions that usually of a full-time undergraduate ration vocational or even associate degrees and diplomas. If you want to study abroad. you should also know that the US offers for your college's liberal arts colleges and even community colleges.
Here comes the element of ambiguity. it was also be kept in mind that sometimes universities turn the colleges (schools departments institutes, faculties, etc) or functional and administrative purposes. For the colleges or universities like Dartmouth College, Boston College and College of William and Mary. This simply retains the name of college instead of university because of their historical prominence. So if you plan to study abroad you must keep this in mind.
Still not clear, let's see:
1. Career goals. What you want out of your study abroad experience?
The first step in choosing a university or college. Is to determine your short term or long term study abroad goal. It may vary from safety gaining and gardener in knowledge to getting international exposure. To working and settling in abroad. Whatever your goals are. Make sure your university or study abroad Plan is an alignment with it.
2. Type of program what is your field of interest?
if you want to study abroad you must know that the best thing about getting a higher education degree from the US. Is the element of flexibility with their respective causes and effects. You might not get this in a country like India. The onus is complete your degree is on you as to whether you want to finish your for your course in 3 years or in 4 years. all you need to do is cover the 120 degrees UG degree. Time is flexible here. You can choose to get a minor or major degree in training courses like big data sustainable engineering or even aquaponics. The possibilities are endless.
3. Student profile: where you stand?
According to the admissions officer at US universities. admission would be considered in accordance with their overall profile and not just your entrance exam test. Your entire profile includes qualifying exam test scores extracurricular activities internships writing skills and event recommendation letters. you must definitely get a self-assessment profile test done before you apply for a university or college. If you have study abroad plans.
4. Expert help: who to approach?
If you're serious about it your study abroad plans. Do not skip this step. you should definitely consider getting a self-counselling. There are tons of study abroad counsellors everywhere today. I can help you with profile improvement application essays and even college portals. For more help, you can visit our website.
Also read: https://catking.in/