Tips for a good resume
Rahul Singh
The first step towards getting a job or getting admission into any B school in today's world is having a well-drafted resume. And the reason is, it contains information which would be needed by an individual to provide a reason on why he/she should be interested in the candidate. An attractive resume always gives you an upper edge because it is the first point to create an impact. As per some research, a recruiter takes six seconds to scan your resume before he makes his mind whether or not you are a good fit for the role.
What they Look for?
The interviewer tends to examine your name, current working state, previous responsibilities, and educational Qualifications etc. All of this means that it should be a smooth read, crisp and concise with all the relevant information in descending order of importance.
In this article, I have shared few elements of advice which will help your resume to get better attention than other. Try incorporating these pieces of advice and these will work in your favor.
Keywords
 Try and understand, what the objective of making a resume is, is it for some job or for admission in B school. Your resume should highlight every relevant keyword suitable for that objective. It is advisable that your resume should keep on updating whenever you feel like adding something and then customize it as per the objective. You can also include a section of skills providing relevant industry keywords will help your resume make it through automatic scanners that require particular skills.
'Organize' is the Word
 It is critical to have a professional resume that is well-organized and easy to read and follow. A resume is not for storytelling but for building it to create an excitement in interviewers mind to know about you more. Always keep in mind that your resume should have the highlights and key points of your success and your experience. All the details should be arranged in a manner that it becomes easy for the interviewers to scan and understand your resume. Too much of unnecessary text and information overload has a negative impact.
Also read: How should I prepare for GDPI and WAT for CAT?
Relevant Categories
 Divide your entire resume into mandatory sections with content such as contact information, a summary statement, experience, education and optional sections such as volunteerism or special skills that are worth noting. (preferably in that order)
Incorporate Examples
 Examples and instances are always preferable than simply noting down pointers, for example adding that you are managing a team of  6 members who have increased revenue by 15 percent over the past fiscal year would have a bigger impact. Instead of putting in "people management skill,". Don't forget that statistics create a better impact than just normal text. Examples provide a reason to the interviewer to keep your name registered in his/her mind.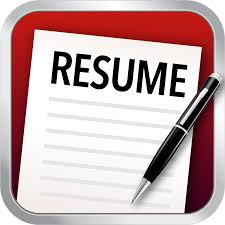 Avoid any sort of spelling and grammatical errors
 If your resume ends up having even a single error in terms of spelling or grammar, it is more likely to be tossed away by most interviewers, because it gives an impression that you are careless and not at all serious about the role. It is utmost important to proofread your resume once you are done preparing it. If you lack in good grammar knowledge, it is always advised to take someone's help like your friend, any relative or may be any professional to review your resume.
Be aware of white space
You might be tempted to decrease your font size and margins in order to share more and more information about your achievements and talents but remember the fact that if your resume looks like a white background with numerous tiny black dots, you are definitely turning recruiters off and forcing them to put a rejection tag on your resume. Ensure that your resume is pleasing to the eye with proper white space for better readability. An optimum Font size of 12 is advisable.
The point is you need to ensure to prepare a resume which is a well-organized, keyword-friendly and easy-to-read document. Your resume is your first impression and should be taken seriously. Try putting your best foot forward with your resume, and it can help you to get through the process in a smoother manner.