TIPS ON WRITING A STRUCTURED STATEMENT OF PURPOSE
Aishwarya Pandey
'Success demands singleness of purpose.' – Quoted by Vince Lombardi while discovering his own purpose of life through football coaching. He faced many challenges in the duration of his job but he had a determined goal in his mind, which he later converted to his sole purpose of life and that made all the difference for him. In the same way, nothing in the universe is purposeless. Everyone and everything has a reason behind their existence. And so, do you. Here are tips on writing a statement of purpose.
Everyone's life journey is different and the most beautiful part about it is that no one can describe it as beautifully as you, yourself can.
And knowing about your story is important to the associations that are planning to get associated with you and take you on board. Therefore, telling your experiences and journey in a faithful manner will increase your chances to get to your goals.
We can guide you for this, but you have to recall your own memories and experiences to make it look natural and serve its purpose.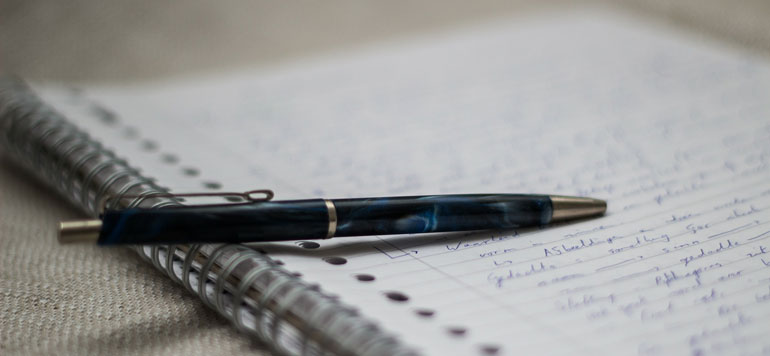 You can focus on the following points:
REFLECT YOUR ATTITUDE
It's said, 'If you can't change your fate, change your attitude'. You are in the same situation right now. You have no control over which college you have in your fate, but showcasing an affirmative, enthusiastic, and cultivated attitude while expressing your journey can change the ultimate game for you.
NARRATE YOUR STORY
This is your USP. No one can replicate you in this. Now, the question is how to narrate your story? This part is a bit tricky and needs your full attention. You have to do a simple exercise before you start writing about your story. Recall and jot the experiences, incidences you had the opportunity to have through people, tangible or intangible things, etc. Anything and everything can be a part. For instance, the people you met so far would have a strong influence on your personality or the problems you face, and your attitude towards dealing with it would have changed something in you. Try to relate to it and include it in your story.
EXPRESS YOUR GOAL FOR THE COLLEGE
This is one more important part to focus on. Do thorough research about the college through online resources or through connecting with the students studying there already. Pick up some best pointers about the college and try to add in your summary about why you want to opt for that college particularly.
PRESENT YOUR ACADEMIC EXPERIENCE AND WORK EXPERIENCE WELL
Make sure while writing a statement of purpose you brief about your academic experience in a way that showcases your intellectual and learnings. On the other hand, while talking about your work experience, including some examples of incidences that made you work on it and made you better or you could have a better outcome.
Improve your GRE scores with GREKing.
EXPRESS YOUR HOBBIES WELL
Express your hobbies with maturity. You may love surfing the internet for hours or play cricket with your neighbors, but they are not your real hobbies or at least not the hobbies that can be included in the document applying for higher education. For instance, you can mention reading but make sure it's not novels.
With this, we end with our suggestions. We hope you follow this and score your dream college.
In case, you need further guidance, you can connect with us through our GRE exam preparation platform.
Articles which you must be interested in:
Top Colleges Worldwide Offering Masters in Communication and Media Studies
All the best!
Thank You!