Top 10 Companies Recruiting MBA In Finance
Anisha Mukhija
Top 10 companies recruiting MBA in Finance:
One of the most common specialisations students opt for when seeking an MBA is MBA in Finance. The main factor behind this are the firms that typically come to B-schools to pick up finance majors, along with the fantastic packages MBA students get from these firms. If you are still investigating the businesses are recruiting MBA Finance and what sort of placements they are offering, this is the right article for you. Read more to know about the top 10 companies recruiting MBA in Finance.
If you are still unsure of the specialization you want to choose, you might like this video which explains how you can analyze and know which specialization is right for you.
Prepare for MBA exams like CAT, NMAT, XAT, SNAP, CET with our courses curated by IIM, SP Jain, NMIMS and JBMIS alumni
What is MBA in Finance all about:
Let's get a small gist about what MBA in Finance encompasses. Financial education offers the student an introduction to the financial world, which involves learning how to manage technical and personal accounts, financial markets, banking policy, investment decisions, etc. The subjects discussed are a perfect blend of finance and management, thereby giving you a distinct edge over core accounting and finance students.
Even those students with no previous experience in finance will pursue an MBA in Finance. Those with decent mathematical skills and curiosity in mathematics will do well in this area though.
Also read: Things you need to know about MBA Finance 
What Does an MBA in Finance teach?
The MBA finance subjects, mostly depend upon the individual institution. This list provided below is just indicative, not exhaustive-
Cost accounting
Financial planning and control
Investment analysis and portfolio management
Banking and Insurance
Micro and Macro Economics
Fixed Income Securities
Advanced Accounting
Marketing and strategy
Financial statement analysis
Corporate Finance
Profile in MBA Finance:
There is an abundance of opportunities available in Finance, even more than marketing and operations, and also plenty of roles that you can take up in various sectors. Some popular job profiles in this field are:
Investment banker
Management Consultant
Financial Analyst
Equity researchers
Bank Manager
Credit Managers
Capital Advisors
Many other such roles are available to management graduates in Finance. All these roles are on demand in virtually every company, in every industry. A career in finance would also be a reasonable one, as long as you have the acumen to do so.
Also read: Is your profile suitable for MBA in Finance.
So what are the top 10 Companies that hire MBA Finance:
Now coming to the main topic, let's look at the top 10 companies that come to recruit MBA Finance graduates.
1. Goldman Sachs: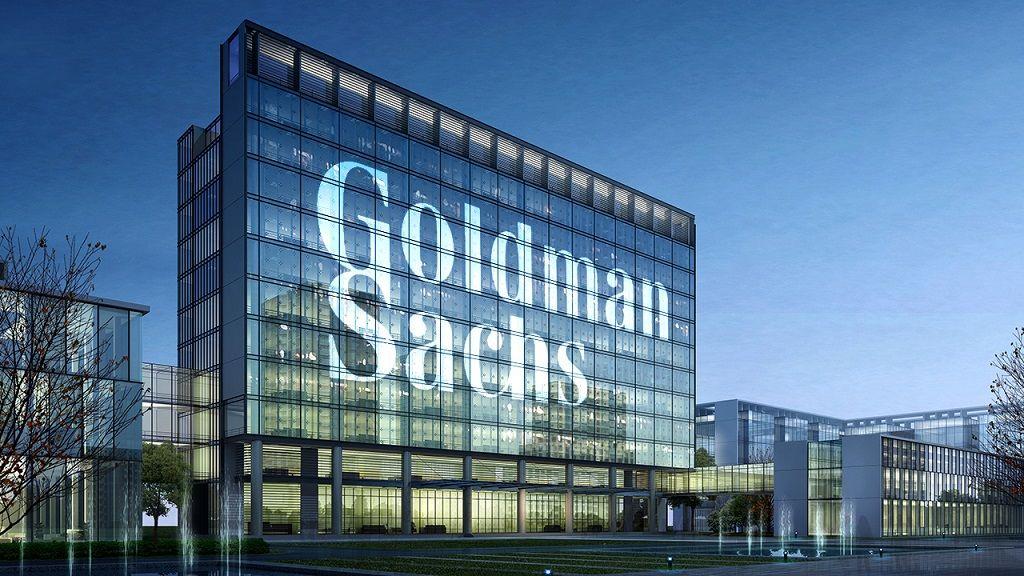 Established as one of the largest financial-sector firms, Goldman Sachs is an investment banking firm that also offers a wide variety of financial services such as fund management, money management , investment advisory, retail banking, securities brokerage, etc. It is one of the most coveted jobs, which is a dream business for all aspirants to finance MBA.
Moving into Goldman Sachs is no cakewalk, to be accepted into this business you need to be an outstanding professional. Any of the qualities they are searching for in their candidates include a genuine interest in the business (internal experience of investment banking), global understanding, sound integrity and collaborative disposition. You will ought to have excellent leadership capabilities to recommend with their job.
Of course the kit a student can get from Goldman Sachs can range from Rs. 30 Lakhs per annum (LPA) to Rs. 35 LPA everywhere! But Goldman Sachs just takes up students from India's top B-schools like the IIMs, NMIMS, FMS; so if you're dreaming of getting into Goldman Sachs, it's best to get your game up!
Also read: How to get the best placements through top MBA colleges
2. Morgan Stanley: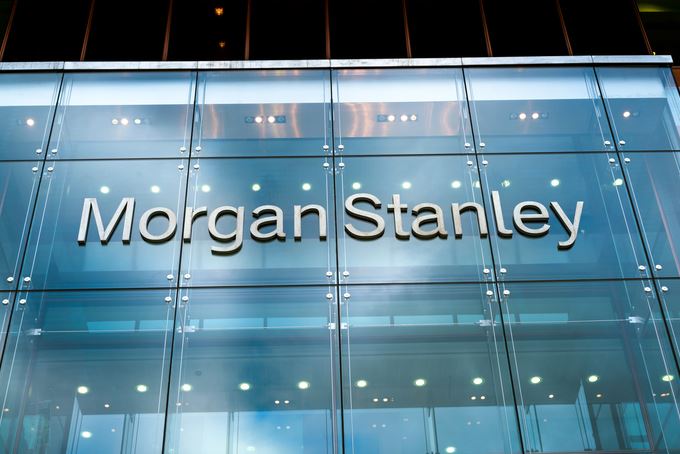 After Goldman Sachs, comes the second-best investment banking company i.e. Morgan Stanley. which is another dream company for many MBA graduates. The company is also involved in asset management, wealth management, sustainable investing, sales, and trading. They give students, candidates & skilled practitioners opportunities.
Morgan Stanley is one of Finance 's top payers for MBA graduates and is considered a very attractive place to work for if you want to develop your Finance career. Besides their immense pay, they are renowned for their optimistic work ethic, reputation and an extremely talented pool of workers.
It can be very difficult to get a spot in Morgan Stanley, as they target just the top IVY league colleges and top B-schools in India. They search for qualities, such as excellent communications skills , job experience, and having something special to give to the company through their hiring process.
A job at Morgan Stanley can get you an average pay of Rs. 20 Lakhs per annum to the highest of Rs. 30 Lakhs per annum.
3. Boston Consulting Group: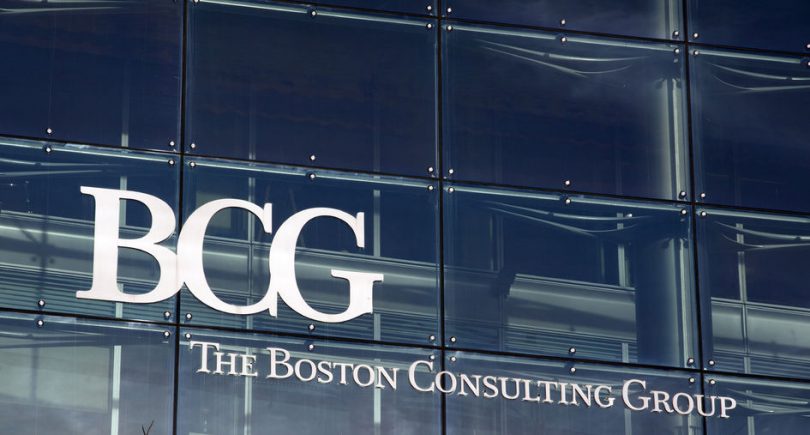 The Boston Consultancy Group (BCG) is one of the strongest strategic advisory firms to provide its customers with business and planning strategies. The BCG guides nearly two-thirds of Fortune 500 businesses! You probably ought to have learned of the BCG Matrix, it was created by the BCG community themselves.
Not unexpectedly, getting into BCG is a daunting challenge. But once you get in, you 're going to see steady growth within the company. If you start as an intern, if your work is good, you have a 75 per cent chance of getting a permanent position there. If you're promoted after finishing your MBA, you 're slowly rising up the ladder as project team leader, boss and eventually partner
BCG only comes to pick up Top IIM students (A, B , C), XLRI, ISB, etc. The packages from Rs . 20 LPA to Rs. 35LPA may be incredibly high. Some of BCG 's alumni include Indra Nooyi, Bill Bain, Benjamin Netanyahu to name a few.
Also read: Real-life IIM interview experiences of students
4. Bain & Company: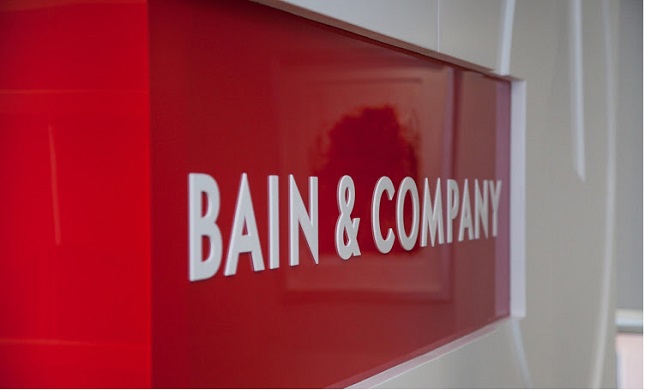 Bain & Company is one of the world's leading corporate consultancies. For seven consecutive years they were ranked first or second in the 'Vault Consulting 50' which ranks among the world's best 50 management consultants. That says everything!
Definitely not an easy task to get picked into Bain & Co. All is pretty stressful from the submission to the screening process so it's worth the effort. It is one of the best companies to work with as they respect diversity and community, and aim to draw to their business the most dedicated and high-quality talent.
Skills that they look for in their candidates are good analytical skills, communication, leadership, and also passion and humility. Bain & Co visits only top B-schools like IIMs, XLRI, etc. and they are generous to Management graduates with their placements with the estimates in the region of Rs. 22- 26 Lakhs per annum.
5. JP Morgan Chase & Co: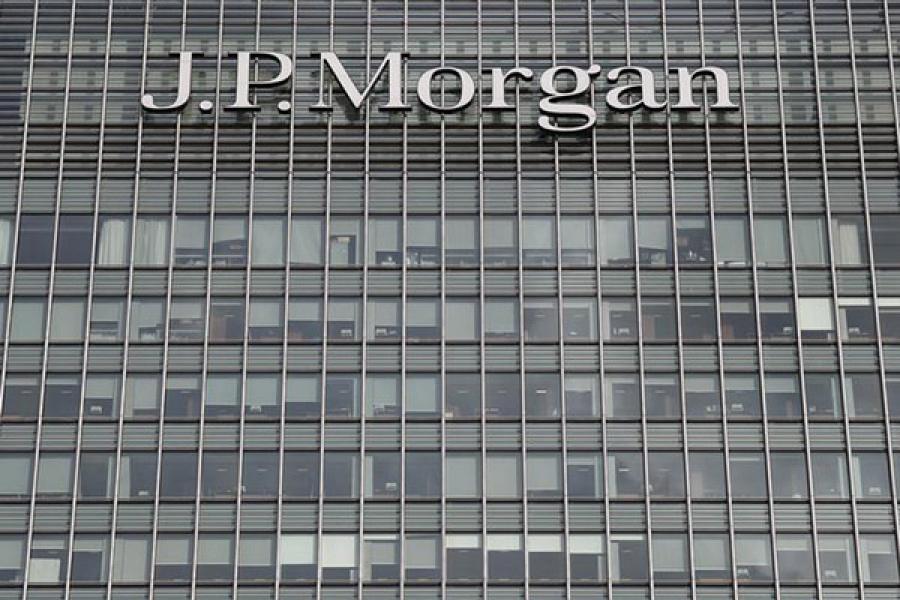 JP Morgan is a multinational financial services provider and is also a dream business for all students of MBA finance. Via internship programmes they provide opportunities for students / graduates and accomplished professionals get the chance to have a job at the business.
They always look out for candidates who are not just exceptional in finance but also have strong communication skills and leadership ability. College training should be outstanding, and innovative thinking should be.
JP Morgan recruits from Top – B-schools such as IIMs, FMS, SP Jain, XLRI and the total annual salary for MBA graduates is from Rs. 20 to 30 Lakhs everywhere.
6. McKinsey & Co: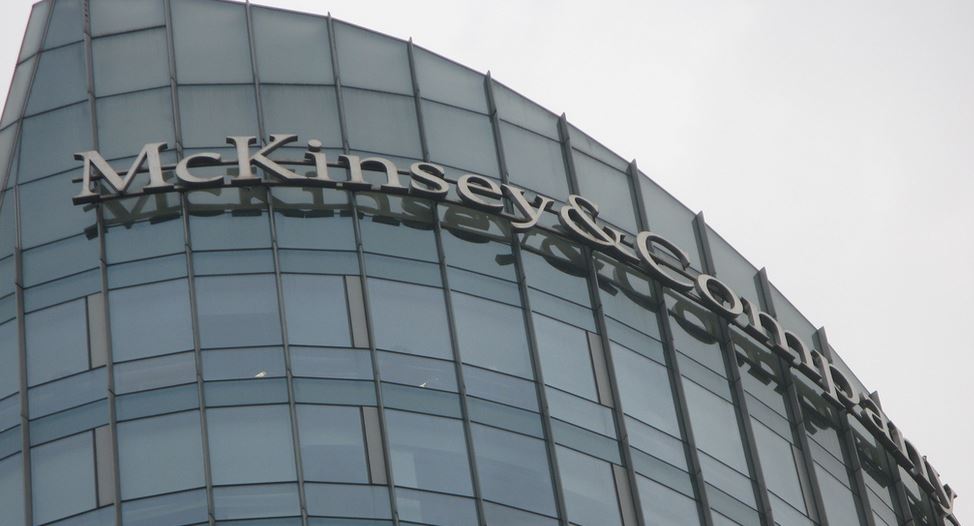 McKinsey is among those businesses for whom MBA grads go nuts. It is a strategic consulting company known for doing both qualitative and quantitative analysis. They are often the first to recruit fresh graduates and the business appears to give graduates more priority over seasoned managers.
Mckinsey 's work would be global in nature so it can be a bonus to prove that you are conscious of the global climate. Often, learning more than one language can be a huge help for you too.Much like the IIMs, NMIMS, IIFT, ISB to name a few, McKinsey belongs to Tier-1 B-schools. Rs. 22-24 LPA is the average wage you will bag here.
7. Barclays: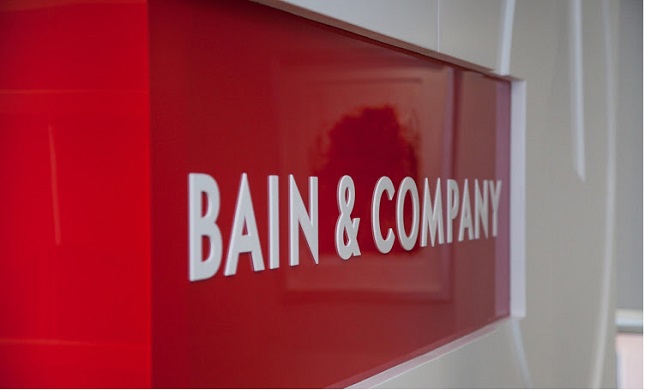 Barclays is a leading international bank that is involved in both customer and corporate investments. A firm that deals in the finance and banking sector, they are the firsts to start the credit card system, and are also involved in relationship management, service, research, finance, tax, and treasury.
Barclays continues to be in the dream jobs list of MBA graduates, not just for their status in the financial industry, but for the growth and opportunities you get in the company. They also have an 'MBA Ambition Diversity program' in which they give summer internships to talented MBA students. They look out for individuals that are confident, proactive, and have great general management quality.
Once again, getting into Barclays is no play for girls, and the top B-schools that have Barclays as their recruiters are IIMs (A B C L), ISB only. You should expect this financial giant to deliver an estimated bundle of Rs. 20 to 25 Lakhs per annum.
Also Read: How to make a suitable profile for MBA Finance
8. KPMG: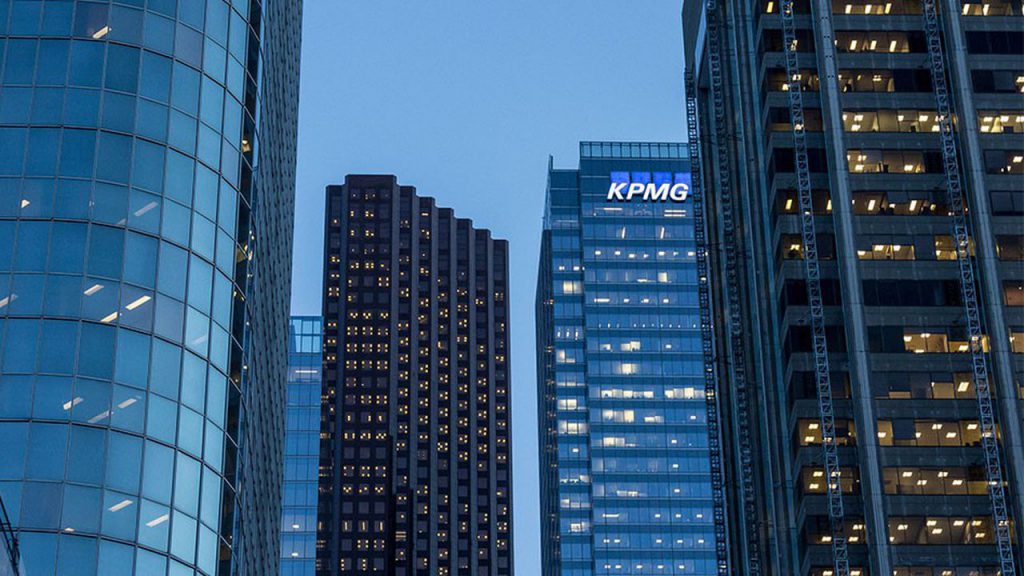 KPMG is a multinational financial services firm specialising in auditing, accounting, and advisory activities in one of India's 'BIG 4s.' They were ranked several times in the Top 100 Best Corporations list on which to operate. Using KPMG in your CV as you work ex will certainly improve your credibility in the finance field.
KPMG also heads to top schools such as IIMs, IIFT, NMIMS, SP Jain, XLRI, FMS and so on. An average package an MBA graduate can get to 20 lakhs per year somewhere in the range of R.s 16 Lakhs.
9. State Bank of India: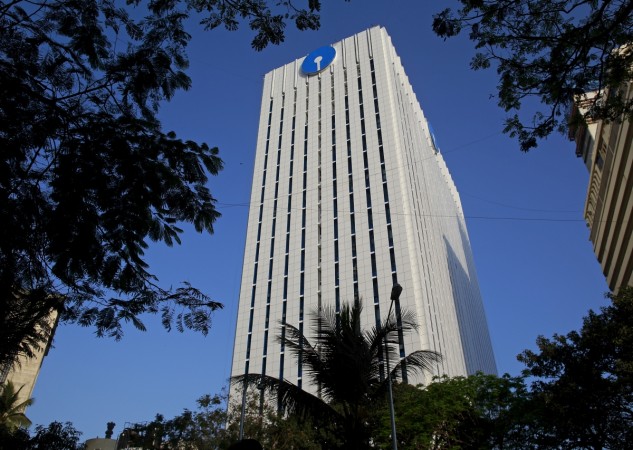 Indian State Bank (SBI) is a global Indian finance, public sector finance, and financial services company. It has the best workforce.
It is no doubt a great place to gain experience in the financial industry.
The top college SBI attends is SP Jain, IIFT, JBIMS, SCMHRD, XLRI, and so on. They can sell a bundle that ranges from R.s 6 to 10Lakhs per annum.
Prepare for CAT with Mentors from IIM
10. HDFC: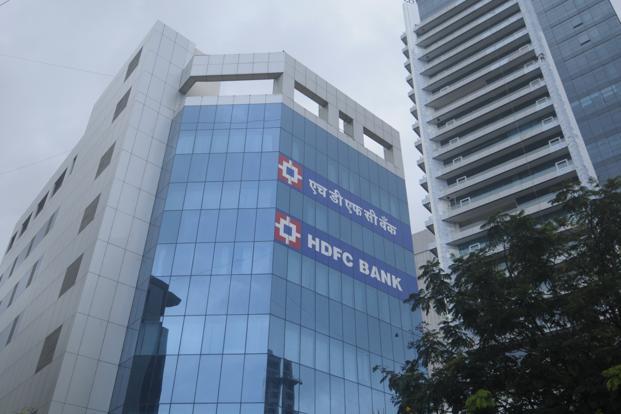 HDFC is a privately held financial services firm offering housing financing in India. It also covers banking, life and general insurance, wealth management, venture capital, and loans to education.
HDFC bank goes to several colleges in Tier 1 and Tier 2 and provides a bundle in the range of Rs. 8 to 10 Lakhs per annum. By working with HDFC you will certainly get good visibility and benefit.
Conclusion:
Apart from the ones mentioned in the list, there are many others such as Deloitte, Cognizant Technologies Solutions, Accenture Services, Thomson Reuters, Royal Bank of Scotland (RBS) that recruit MBA finance graduates.  These companies recruit not only experienced managers but also hire fresh graduates. There are also internship programs offered by these companies which is a great starting point for any finance graduate.
I hope after reading this article you are motivated to give your best and work hard so that you get into these top colleges and, ultimately in the company of your dream! Do remember that your hard work and dedication doesn't end when you enter your dream company. Since they offer such high compensations, jobs at these companies are also very demanding, and you need to give your 100% dedication to justify your place and at the same time, to keep progressing and climbing new height.
I hope you found this article on the top 10 companies recruiting MBA finance helpful. All the best!
Also Read: Best Colleges for MBA in Finance
Click here for solving mocks for MBA exam preparations