Top 10 companies recruiting MBA in HR
Anisha Mukhija
Top 10 companies recruiting MBA in HR :

"Human Resource Management" is a function that involves hiring the workforce, providing development and training, maintaining regulation of the workforce, assessing their performance , providing compensation and benefits, motivating, working relationship, health, welfare and safety assessment.
HR is a very demanding profession nowadays, because HR needs are increasing in every firm or organization. There is a large no. of jobs in this field with High Salary packages. To succeed in this field, students interested in making a career in HR prospects are required to have good communication skills , leadership skills, planning skills, decision-making skills and supervising skills. Some of Human Resource Management's specialist areas are Training & Development , Motivation, Compensation & Benefits, Recruitment & Selection, Labor relations, Labor Welfare, Industrial Relations, Labour Legislations, etc.
The job profiles offered to the MBA in HR are Compensation Manager, Staffing Director, Employee Relation Manager, Placement Manager, Employment Manager, Training & Development Director, Organization Behaviour Consultant, HR Generalist, Technical Recruiter, etc.
Below is the list of Top 10 companies recruiting MBA in HR:
1. Reliance: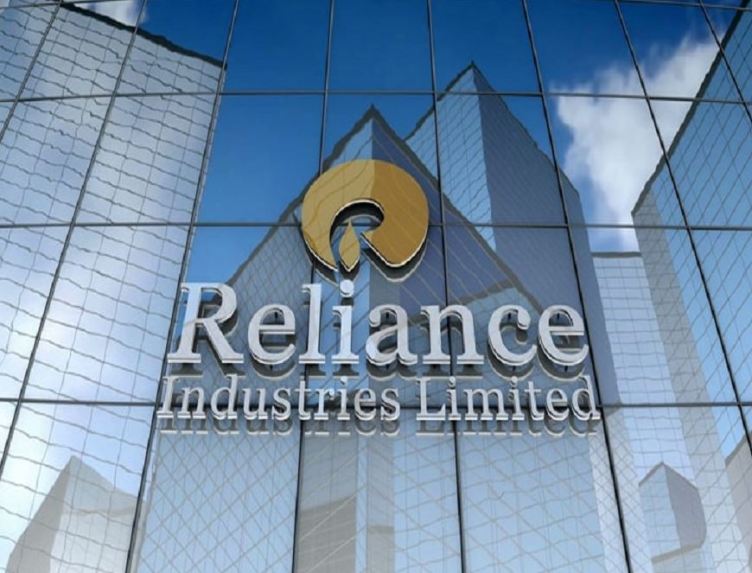 Reliance is a multinational Indian company. It is headquartered in Mumbai. It is engaged in businesses across India in energy, petrochemicals, natural resources, telecommunications, retail, and textiles. It was founded by Dhirubhai Ambani in 1966. It is the third-largest profitable company in India. It has been ranked 8th in the Top 250 Global Energy Companies by Platts in 2016. They want project execution excellence, quality , reliability, safety and operational efficiency. It is the first company to have Rs. 100 crores cross-market capitalisation. It promotes a culture of work that fosters learning, team spirit, creativity and individual growth to achieve their goals and overcome hardships and challenges. Some of the subsidiaries are Reliance Retail, Reliance Logistics, Reliance Solar, Reliance Life Science, Reliance Jio Infocomm Limited, Reliance Industries Infrastructure Limited, Relicord, Network 18, Eros International, LYF, etc.
Target Best colleges to get best placements
KPMG:
KPMG stands for Klynveld Peat Marwick Goerdeler. It is a professional service company of thirty-three years, established in 1987. It is owned by the Big Four Audit Companies, together with PwC, Deloitte and Ernst & Young. It offers three services: Audit (40%), Advisory (38%), and Tax (22%). It has networks in 147 states. PMG 's global President is Bill Thomas. KPMG carries out audits in India under the name BSR & Co. It is one of the leaders in providing services of financial, Business, and risk advisory. KPMG's mission statement is "To turn knowledge and understanding of information, industries, and business trends into value for our firms' clients, our people, and the capital markets."  and their vision statement is "Distinguished by the learning opportunities offered, through a platform which shares the expertise, knowledge, and experience of professionals across a global network."It employs more than 219,000 people worldwide. Currently it is ranked 32 in Fortune 100 Best Work For Places. The firm is known for a great workplace, work-life balance and training.
WIPRO:
WIPRO stands for Western India Palm Refined Oils Limited. It is an Indian multinational company which deals with both IT and non-IT businesses. It was founded by Mohamed Hasham Premji on 29th December 1945.  It is headquartered in Bangalore. WIPRO's motto states " Applying Thought". It was basically a software technology, services, and consulting company before it announced its demerger in 2012. Wipro 's vision includes being a leader in business, client, and people spheres. The company aims to rank among India and the world's best IT companies. Also its objectives include being the first choice between customers and employees. In a separate company called Wipro Enterprises, it now deals with consumer care products, lighting , furniture, infrastructure engineering and medical diagnostics Some of the subsidiaries of WIPRO are GE Medical Systems and Western India Products Limited. It has ranked first by Asian Sustainability Rating in 2010. WIPRO is also a member of NASDAQ.
Also Read: Top 10 colleges providing MBA for HR
Deutsche Bank:
Deutsche Bank is a German Multinational Bank. It has employees over 87000 across the globe. It is headquartered in Frankfurt, Germany. It was established in 1870 at Berlin. It offers financial products and services to corporate, private, and business customers. It values employee diversity. Their statement of vision is "Leading global investment bank with a franchise for strong and profitable private clients." It mainly engages in investment banking and its other services include sales, mergers and acquisitions, risk-management products such as corporate finance, derivatives, retail banking , wealth management, fund management, and transaction banking. It maintains "sell-side" and "buy-side" Bank business model depends on three pillars – Corporate & Investment Bank(CIB), Asset Management, and Private & Commercial Bank.
L'Oréal:
L'Oréal is a French cosmetics company. It was founded in 1909 by Eugẻne Schueller. It is headquartered in Clichy. It is the largest cosmetics company in the world, and it trades in a variety of hair colour, skin care , sun protection, make-up, perfume and hair care products. Their mission is "We believe that everyone aspires to beauty in L'Oréal.  The company also works in fields of dermatology, toxicology, tissue engineering, and biopharmaceutical research fields and holds the first position in nanotechnology patent-holder in the United States. Some of the popular products of L'Oréal are Matrix Essentials, Redken, Carita, Shu Uemura, Mizani, Essie, Keraskin Esthetics, Garnier, Maybelline, Loreal Paris, Colour&Co, etc.
Also Read: Top 10 most influential professionals in India
Larsen & Toubro:
Larsen & Toubro Limited (L&T) is an Indian multinational company founded in 1938. It is headquartered in Mumbai. It does business in design and development, information technology, financial services, and production of goods. Their mission is "Power shall provide world-class products and services by consistently meeting customer's expectations, quality, and on-time delivery." It is a conglomerate company consisting of various subsidiaries such as L&T Realty which deals in real estate development, L&T Infotech Limited which offers IT technology, software, and services, L&T Technology Services which operates in global engineering, Research, and Development, testing and servicing of industrial products, medical devices, aerospace, telecom and process industries and L&T Sonar which undertakes solar energy projects. Some of the major subsidiaries are L&T Infrastructure Engineering, L&T Komatsu, L&T Finance, L&T Mutual Fund, General Insurance, Turbine Generators, Boilers, Technology Services, Valve business, Construction Equipment, etc.
Infosys:
Infosys is an Indian multinational company. It is headquartered in Bangalore, Karnataka. It provides business consulting, outsourcing services, and Information Technology Services. It was founded on 7th July 1981 by Narayan Murthy. Infosys is the second-largest Indian IT services company and the largest employer of H-1B visa professionals in the US. Their vision statement is "To be a globally respected corporation that provides best-of-breed business solutions, leveraging technology, delivered by best-in-class people." Some of the key products and services are Digital Marketing, Consulting, Panaya Cloud Site, Skava, Engineering Services, National Generation Integrated Artificial Intelligence Platform(Mana), Edgeverve Systems, etc. They have 123 development centers across the globe. Infosys employs more than 24 lacs of employees across the world. It was ranked third in 2019 as Forbes Best Regarded Company.
PepsiCo:
PepsiCo, Inc. is an American multinational company formed in 1965. It is headquartered in New York.  It mainly deals in the production, marketing, and distribution of grain-based packed foods, beverages, and other products. It is the second-largest beverage and food business in the world after Nestle. It has adopted a new vision "Be the Global Leader in Convenient Foods and Beverages by Winning with Purpose". The most well-known products of this company are Pepsi, Diet Pepsi, Gatorade, Mountain Dew, Lay's, Tropicana, 7 Up, Lipton Tea, Brisk, Doritos, Quaker foods, Cheetos, Sobe, Mirinda, Aquafina, H2oh, Pepsi Max, Mist Twist, Fritos, Walkers, and Ruffles.
Get 99.99%ile and make your TISS dream come true
Aditya Birla Group:
Aditya Birla Group is an Indian Multinational Company. It is headquartered in Worli, Mumbai. It was founded by Seth Shiv Narayan Birla in 1857. It is spread across 34 countries across the globe. Its vision is to deliver superior value to our customers, shareholders, employees, and society at large. They have more than 120000 employees around the world.
It does business in sectors metals, cement, agribusiness, chemicals, viscose staple fiber, clothing, e-commerce, financial services, fertilizers, carbon black, textiles, wind power, retail, mining, telecommunications, and trading solutions. It is the third-largest Indian private sector conglomerate behind Tata Group. Currently Kumar Mangalam Birla is the chairman of Aditya Birla Group. Some of the subsidiaries of Aditya Birla are Pantaloons Fashion & Retail, Vodafone Idea, Grasim Industries, Hindalco Industries, UltraTech Cement, Aditya Birla Capital, etc.
Makemytrip:
Makemytrip Inc. is an Indian online travel company. It was founded by Deep Kalra in 2000. It is headquartered in Gurgaon, Haryana. It provides online travel services such as domestic and international vacation packages, flight tickets, hotel booking, rail, Cab services and bus tickets, etc. Apart from a full-time online portal, it also assists its clients through 65 retail stores. It has also launched travel applications for Windows phones, iPhones, Android phones, and BlackBerry phones. They have 14 travel stores owned by the company in over 14 cities. They have offices in Phuket, Bangkok, New York, Singapore, Dubai, and Kuala Lampur. They have recently acquired the Ibibo group. It was one of the biggest acquisitions in India.
Related Articles: