Top Colleges for Global MBA Program in India
Anisha Mukhija
Top Colleges for Global MBA Programs in India
MBA in India or abroad – A Global MBA in which you study in a foreign country might be slightly costly but worth it for the exposure that it gives you. With global India becoming a reality, the internationalization of MBA programs has increasingly become a key goal for Indian B-Schools but deciding MBA in India or Abroad is still a question for the students. What is meant by the internationalization of the MBA program? It is the process of combining intercultural, international, and global dimensions into institutions' research, teaching, and service.
Kickstart your Online CAT course today with a 50% discount. Hurry! Offer ends today
Internationalization is done to enhance the quality of research, education, and international exposure for each student. With today's managers required to be equipped with skills to perform effectively across different markets, managerial education is going through a pattern shift both in terms of approach and ideology across the world. The pattern shifts are caused by two main factors — brisk internationalization of the business environment and economic recession.
A list of the top MBA Colleges offering Global Management in India is given below:
Know more about the college:
X.L.R.I (Xavier School of Management), Jamshedpur
| | |
| --- | --- |
| Exam Accepted: | XAT, GMAT |
| Courses Offered: | PGDM |
| Fees: | Rs.16.8 Lakhs |
| Average Placement: | Rs.24.3 LPA |
| No. of Seats: | 180 |
XLRI was formerly known as Xavier Labour Relations Institute. It was established in 1949. It is approved by AICTE and credited by NBA, AMBA, and AACSB. They offer specialization in business administration, human resource management, and general management. The Institute gives students box placement support and global visibility. Every year some reputed companies visit the campus for placements. They are the best in the field of HRM.
Recruiters include JP Morgan Chase, TATA Hitachi, TCS, VLCC, ITC, Muthoot Fincorp, Infosys DCG, Dell, ICICI Bank, Trident, Goldman Sachs, Cognizant, Amazon, Axis Bank, L&T ECC, KPMG, Hexaware, HCL, Tech Mahindra, OYO and Byjus, etc.
Also Read: Top Profile-based MBA Colleges in India
S.P Jain Institute of Management and Research (popularly known as SPJIMR, Mumbai) is the most prestigious management school, situated in Mumbai, Maharashtra, India. It is an autonomous institute with entrepreneur agility and a part of the Bharatiya Vidya Bhavan.
SPJIMR, Mumbai consistently ranked amongst the Top-10 management institutes in the country. Founded in 1981 by the then British PM, Margaret Thatcher, SPJIMR's mission is to Influence Practice and Promote Value-based Growth.
SPJIMR offers PGDM (Post Graduate Diploma in Management) course in a full-time residential mode in various specializations including Finance, Information Management, Marketing Management, and Operations & Supply Chain Management. The institute also offers Post Graduate Program in Management, Global Management Program (GMP), Post Graduate Management Program for Women (PGMPW), Fellow Program in Management (FPM), and some Executive Certificate courses in various specializations.
Courses offered:
Post Graduate Diploma in Management (PGDM),
Post Graduate Programme in Management (PGPM), Global Management Programme (GPM),
Post Graduate Management Programme for Women (PGMPW),
Post Graduate Programme in Family Business Management(PGPFMB)
Owner Management Programme (OMP),
Post Graduate Programme in General Management( PGPGM)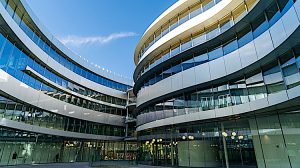 Every year SDA Bocconi Asia Center offers different courses, for a commitment that revolutionizes personal and professional life. Different types of programs, respond to different personal and professional needs, choosing the training most in line with your career path. The IMB (The International Master in Business) is offered by SDA Bocconi at the Asia Center. . SDA Bocconi School of Management is currently ranked 3rd Business School in Europe by Financial Times and holds the Triple Crown Accreditation – AACSB, AMBA, and EQUIS. The selection process is based on holistic profile evaluation including academic consistency, test scores (CAT/NMAT/GMAT/GRE/Bocconi Test), and performance in the personal interview.
IMB program is built with a combination of solid theory, case-study methodology, international experiences, and corporate exposure. It is designed to create responsible, reliable, and influential business leaders. It comprises two 11-month modules. A distinctive feature of the (IMB) International Master in Business a full-time Post-Graduate Program, is the opportunity to spend a semester at Bocconi University in Milano, Italy. It allows students to specialize while offering the experience, the international outlook, and the multicultural environment essential for a successful career in a global economy. Upon completion of the program, participants are awarded a Master's Diploma by the SDA Bocconi School of Management in Italy.
Course Duration: 2 years
Course Fees: INR 18.6L
| | |
| --- | --- |
| Exam Accepted: | CAT |
| Courses Offered: | PGPM/PGP-HR/PGP-IM |
| Fees: | Rs 19.8 Lakhs |
| Average Placement: | Rs 22 LPA |
| No. of Seats: | 420 |
MDI is a private business school established in 1973. The campus in Gurgaon is spread over 37 acres of land and provides excellent infrastructure. It is the first B-school that earned AMBA accreditation. For final selection shortlisted candidates through CAT go through GD-PI. Some of the top recruiters of MDI Gurgaon are Deloitte USI, OYO Rooms, KPMG, JP Morgan Chase, Airtel, KPMG, American Express, Accenture, Hinduja Group, Infosys, and Bain Capability Centre.
| | |
| --- | --- |
| Exam Accepted: | CAT/XAT/GMAT |
| Courses Offered: | PGDM |
| Fees: | Rs 19 Lakhs |
| Average Placement: | Rs 12.5 LPA |
| No. of Seats: | 660 |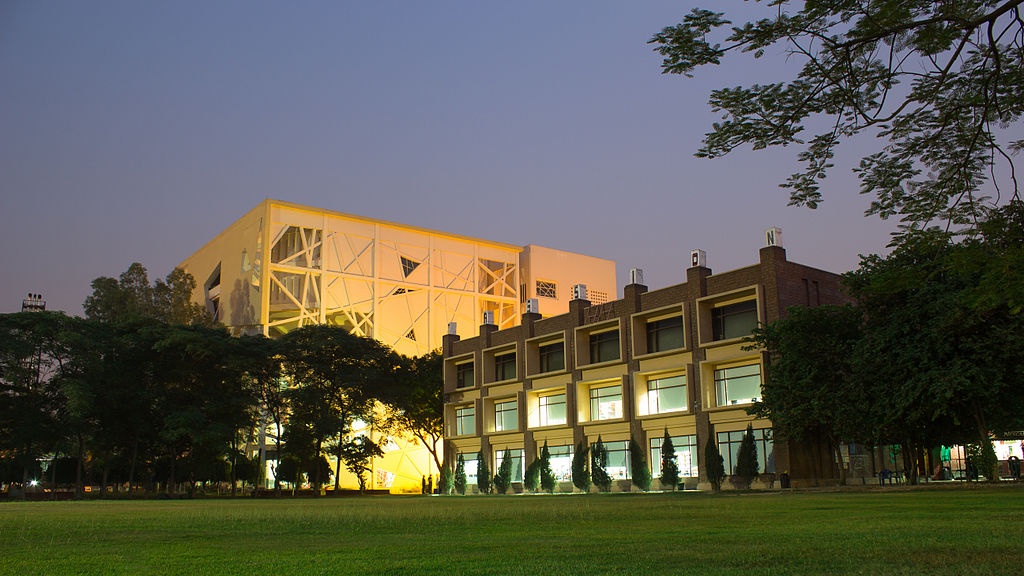 IMT Ghaziabad is one of the best Business schools in India and has been awarded the prestigious AACSB accreditation. It has been consistently ranked among the top 10 B-schools by various credible ranking agencies like Business Today, and CRISIL, and has extensive industry partnerships in the Business school arena.
The Institute of Management Technology (IMT) Ghaziabad provides PGDM in  Marketing, Finance, and PGDM-Banking, Insurance, and Financial Services (PGDM-BIFS). Some of the top recruiters at IMT Ghaziabad are Deloitte, PwC, Google, L'Oréal, JP Morgan, Britannia, Goldman Sachs, Microsoft, SAP, and Accenture.
Also Read: