Top Institutes Accepting NMAT Scores
Anisha Mukhija
Top Institutes Accepting NMAT Scores
NMAT stands for Narsee Monjee Aptitude Test. This is an entrance exam to get admission into the Narsee Monjee Institute of Management. The exam was acquired by Graduate Admission Council in 2015, and hence the NMAT is renamed by The Graduate Management Admission Council (GMAC). It is a computer-generated test by GMAC. It is an important national-level entrance test for MBA leading to MBA admissions in top MBA colleges.NMAT score is used by more than 30 MBA colleges accepting NMAT by GMAC score for MBA admission. Scheduled in a 75 days test window, the next NMAT exam will be held from October 4 to December 17, 2022. More than 30 MBA Colleges including NMIMS Mumbai, SPJIMR Mumbai, ISB Hyderabad, ICFAI Business School, VIT Vellore, and XIM Bhubaneswar (for selected MBA programs) will accept NMAT  scores for MBA admission. Being an independent and reputed exam, NMAT exam scores are accepted by MBA colleges that include University affiliated MBA colleges like NMIMS, ICFAI, Jindal Global University, and Specialized Programs offered by well-known private B-schools like SPJIMR and TAPMI, and some autonomous MBA colleges like SOIL Gurgaon.
NMAT Registration and Payment
Create an account on nmat.org using a valid email address.
Provide contact information, personal, educational, and work experience, the list of programs/schools to send scores, and the ID that you will use at the test center. Indicate your interest in participating in a search service and agree to the terms and conditions.
Your name and date of birth that you enter on the registration form must exactly match the name and date of birth on your Photo and Signature ID.
Choose the schools to send your scores to under the "Schools Preference" section. Up to 5 programs/schools are included in your registration fee. An additional fee of INR 200 + applicable taxes will be applied for each program/school added in excess of 5 programs/schools.
You must upload a photograph that bears a likeness to you and the photograph on your Photo ID. This photograph will be included on the admit card that you must bring.
Pay the test fee.
Once your payment is realized, your schedule exam option will be activated in your dashboard, so that you can go ahead and schedule your exam.
You will be able to download your admit card from your dashboard once the payment is realized.
Also: Click here to take the Free NMAT mock test
Top Institutes accepting NMAT Scores are
Narsee Monjee Institute of Management Studies, Mumbai
Narsee Monjee Institute of Management Studies, Bangalore
Narsee Monjee Institute of Management Studies, Hyderabad
Narsee Monjee Institute of Management Studies, Navi Mumbai
Narsee Monjee Institute of Management Studies, Indore
Narsee Monjee Institute of Management Studies, Shirpur
Xavier School of Human Resource Management – Bhubaneswar
Xavier School of Rural Management – Bhubaneswar
SDA Bocconi Asia Center
K.J Somaiya Institute of Management
Jindal Global Business School
ISBR Bangalore – International School Of Business & Research
Jagdish Sheth School of Management-JAGSOM (Formerly known as IFIM)
BML Munjal University (BMU)
Jindal Global Business School
Xavier School of Sustainability – Bhubaneswar
Xavier Faculty of Management (Urban Management & Governance) – Bhubaneswar
ICFAI Business School (IBS), Hyderabad, and other locations
Shiv Nadar University
Alliance University
VIT University
Amity University
Thapar School of Management
Woxsen School of Business Management
University of Petroleum & Energy Studies (UPES)
GITAM School of International Business, Visakhapatnam
Hyderabad Business School, GITAM University
SRM University
Mody University
Ansal University
Shoolini University
Institute of Management, JK University, Jaipur
Chitkara University
Also read: NMAT exam difficulty level
Top MBA colleges accepting NMAT Scores:
NMIMS, one of the most sought-after institutes among NMAT aspirants, has campuses located in Navi Mumbai, Hyderabad, Bengaluru, and Indore. Candidates can seek admission to PGDM courses run by the institutes by following the admission guidelines of the university. All institutes under NMIMS University, shortlist candidates on the basis of written tests followed by GD and PI rounds. So be prepared to appear in all the rounds before grabbing a seat in one of the best MBA institutes in India.
SVKM's NMIMS is a deemed university located in Mumbai. The University also has campuses in Shirpur, Bangalore, Hyderabad, Indore, and Navi Mumbai. It has 17 constituent schools that offer both undergraduate and postgraduate courses in management, engineering, commerce, pharmacy, architecture, economics, mathematical sciences, hospitality, science, law, aviation, liberal arts, performing arts, architecture & design. It is accredited by NAAC with a 3.59 CGPA and Grade A+. NMIMS was also awarded Category I University status by MHRD.
NMIMS was established in 1981 by Shri Vile Parle Kelavani Mandal and it became a deemed university established under Section 3 of the UGC Act, 1956 by notification of UGC in 2003.
It has some of the best placements and every year they have managed to maintain its average placements. Top recruiters are Goldman Sachs, JP Morgan, General Electric, Microsoft, Google, ITC, Dabur, L'Oreal, HUL, Marico, Asian Paints, Vodafone, Reckitt Benckiser, Deloitte, M&M, ICICI, Aditya Birla Group, Flipkart amongst others.
| | |
| --- | --- |
| Courses Offered | 18 courses across 4 streams170MBA Program – Finance, Information Systems, Marketing, Operations, Decision Science, and Analytics. |
| Fees | Rs. 19.05 LPA |
| Average Placement |  Rs. 17.09 LPA |
Narsee Monjee Institute of Management Studies, Bangalore
NMIMS is the all-encompassing educational platform for diverse fields of career such as Engineering, Science and Technology, Management, Commerce, Architecture, Law, Economics, Pharmacy, Aviation, Design, Performing Arts, Liberal Arts, Hospitality Management, Mathematical Science, Branding and Advertising, Agricultural Sciences and much more.
Ideal for forward-thinking and new-age young professionals
Strong industry interface & corporate relationships with 1348+ companies
Research-backed updated curriculum, along with 2400+ published papers to its credit
Continuing the legacy of quality education
Focus on the employability of students through evolved pedagogy
Pursuing excellence in technological and management research
Narsee Monjee Institute of Management Studies, Hyderabad
Established in 2010, NMIMS Hyderabad has carved a place for itself in the elite league of B-schools in a short span of time. NMIMS Hyderabad is the youngest B-school in the country to get the prestigious & coveted AMBA accreditation in 2016 and re-accreditation in 2018 for the next 5 years i.e. 2023. By securing AMBA accreditation, NMIMS Hyderabad is in the elite group of 12 B-Schools in the country and 219 across the world. NHRDN, India's largest HRD professional network, has ranked us top -5 (2017) & -6 (2016) in the Emerging B-Schools category.
Since 2010, the Executive Education wing of NMIMS Hyderabad conducts programs for working professionals both open and custom-made programs. These programs are designed to provide learning interventions that help them to climb up the ladder in their careers while impacting the organizations in that they operate. For top-performing, high-potential middle and senior managers, this intensive, collaborative, and empowering PGDM Weekend Executive Programme delivers the knowledge, frameworks & tools that are required to succeed and lead with confidence in a management role.
Narsee Monjee Institute of Management Studies, Navi Mumbai
The SVKM's NMIMS Navi Mumbai Campus is located in a natural scenic serene environment which provides an ideal atmosphere for pursuing higher education programs in management away from the noise and pollution of a metro city. SVKM's NMIMS Navi Mumbai Campus provides an idyllic environment to engage in learning and the unique distinction of gaining ringside insight into metropolitan corporate dynamics against a budding and emerging business hub.
Narsee Monjee Institute of Management Studies, Indore
In keeping with the university's mission to provide good quality socially sensitive human resources to the nation, the mission of NMIMS, Indore is to be an institution of excellence for learning & collaborative research in Management with a deep commitment to people. In order to attain the stated mission, the campus has identified certain niche disciplines in the field of management to excel and accordingly the stated vision is to inculcate the 'learner-centric approach in management education.
Objectives of SVKM's NMIMS – Indore
Realization of the vision revolves around the following goals:
Emerging as a 'Go to' campus for Executive Education in the country
Establishing Centres of Excellence in Business Analytics, Technology Management, and Infrastructure Management.
Establishing Schools of Commerce, Science, Law, Economics, Engineering, and Pharmacy.
Establishing a conducive research environment and fostering collaborative research with industry, government, and NGOs.
Xavier School of Human Resource Management
XIMB has offered a functional specialization in HRM in the PGDM program. A full-fledged 2-year PGDM-HRM program was launched in 2011. This is now offered as MBA-HRM, the flagship program of the School of HRM.
At Xavier School of Human Resource Management, the focus is on grooming highly effective and competent human resource professionals with a holistic understanding of business, society, and government. We empower our students with the knowledge, skills, and long-term vision that lead to innovation, service to society, and growth. The institute grooms visionary, competent, committed, compassionate, and value-based business leaders.
SDA Bocconi Asia Center is a leading institution that is an extended version of the famous SDA Bocconi school of management in Italy. SDA Bocconi School of Management is currently ranked 3rd Business School in Europe by Financial Times and holds the Triple Crown Accreditation – AACSB, AMBA, and EQUIS.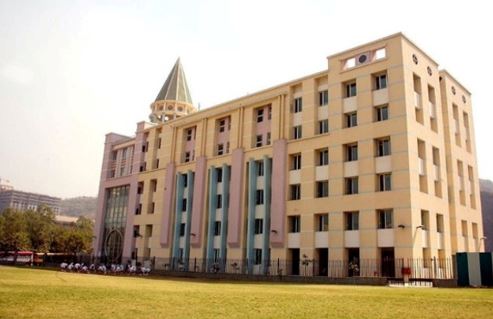 It follows a similar curriculum and international standards to their  International institutes. Some of the top recruiters that come here are H&M, PWC, Ador Group, ICICI Bank, SDF, Bausch & Lomb, KPMG, L&T, Tolaram, Deloitte USI, Ernst and Young, Future Group, Vodafone Idea, etc.
| | |
| --- | --- |
| Courses Offered | International Master in Business – IMB (Previously PGPB) |
| Fees | Rs. 18.60 LPA |
| Average Placement | Rs. 11.43 LPA |
| No. of Seats | 170 |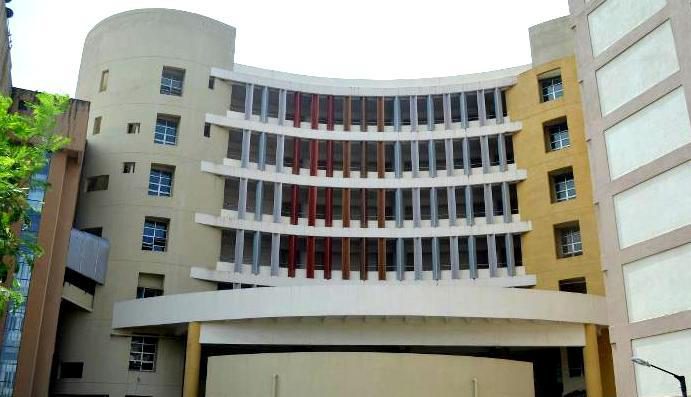 K. J. Somaiya Institute of Management Studies and Research was established in 1981 as a part of Somaiya Vidyavihar with the objective of providing state-of-the-art education in management and allied areas. The institute is consistently ranked among the top 25 management institutes and top 10 private sector B-schools in India. The institute offers full-time, part-time, and executive programs in Business Management along with Masters's in Computer Applications and Doctoral Programmes. The Institute is approved by the AICTE and accredited by the NBA. It has been certified by the Bureau Veritas. The Institute offers MBA, Executive MBA, MCA, and Ph.D. programs in various specializations. It has 131 highly qualified and knowledgeable faculty members. KJ Somaiya also conducts various customized Management Development Programmes and Faculty Development Programmes.
| | |
| --- | --- |
| Courses Offered | MBA and 8 other specialized courses, |
| Fees | Rs. 16.30 LPA |
| Average Placement | Rs. 10.08 LPA |
International Management Institute is situated in Kolkata in West Bengal state of India. Established in 2010, it is accredited by AICTE Hostel facility and is available for its students. Additional campus facilities such as Academic Zone, Auditorium, Canteen, Computer Lab, Free Laptop, Library, Medical Facilities, and Cls. Room, Placement, and Sports are also there. IMI Kolkata has announced a 100% tuition fee waiver for its upcoming batch of students with outstanding academic careers to date (according to the criteria set by IMI Kolkata). The 100% tuition fee waiver will be sanctioned for the 1st year after the enrolment of the student in the PGDM program. Students with a minimum of 80% in Class X, XII, and 1st class throughout their academic career along with a score of more than 90 percentile in CAT/XAT or more than 650 in GMAT relevant to the current year will be eligible to apply for the same. However, selection for the 100% tuition waiver scheme will be based on academic excellence and performance in the Personal Interview. IMI Kolkata has the sole right and discretion for the final selection of the students under the scheme. Students availing of the scheme are required to maintain a CGPA of 8 or above to avail of the benefit throughout their two years course of study.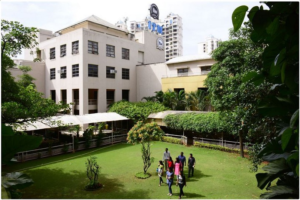 Approved by the AICTE, ITM Business School has campuses across Navi Mumbai (Khargar), Warangal, Chennai, Vadodara, and Raipur. Founded in 1991, ITM Group's flagship campus is situated in the township of Kharghar (Navi Mumbai). The Khargar campus has been providing education to aspirants for the past 29 years.
It is among one the best MBA/ PGDM colleges in India. ITM Business School is consistently ranked among the top B-Schools for MBA/PGDM in Mumbai, the west zone, and nationally over decades. It is India's ranked 15th top B-School.
The school offers a two-year PGDM iConnect program with over 1,000 contact hours of curriculum. ITM Business School Navi Mumbai has partnerships with Queen Margaret University UK, EMI Normandie France and Groupe ESSCA France.
It has all the modern facilities befitting a world-class institution delivering business education. With a range of pedagogical, curricular, and extracurricular activities and the resources available, the campus offers a conducive environment for each student to experience holistic development.
Jagdish Sheth School of Management (JAGSoM) is amongst the first 6 business schools in India to be awarded AACSB accreditation. It is Globally Ranked in QS Masters Global Ranking 2022 in the 101+ Band for PGDM Marketing, 101+ Band for PGDM Analytics, and 151+ Band in PGDM Finance. JAGSoM has been ranked 30th across India, by Business Today, India's best business school ranking for 2022.
Admission Selection Process
JAGSOM looks at the innovation potential, solution orientation, and value fit of the candidates, besides their
consistent academic performance and work experience for admission into its PGDM/MBA program. All
short-listed candidates for the two-year full-time PGDM/MBA program at JAGSOM are required to
appear for the selection process, which comprises the following components:
1. JAGSoM Management Aptitude Test (JAGMAT): JAGMAT is an aptitude test and comprises 3 sections, which are English Language Proficiency (ELP), Quantitative Aptitude (QA), and Logical Reasoning (LR). Each section will be of 25 marks summing to 75 marks. There will not be any negative marking. The duration of the test will be 90 minutes.
2. Group Exercise (GE): A 30-minute group exercise in groups of six to eight candidates each for assessing the solution orientation of the candidates
3. Personal Interview (PI-1): A personal interview for assessing the value fit of the candidate with the institute. It will be an interview with the shoulder batchmates.
4. Personal Interview (PI-2): A personal interview for assessing the value fit of the candidate with the institute. The interview panel will have 3 panelists (1 Faculty Member, 1 Industry Expert, 1 Alumnus)
SOIL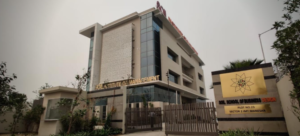 SOIL was established in 2008 when top executives of several corporations and spiritual thinkers got together to address the most difficult challenge of changing the reality of our current times, for a better tomorrow. SOIL was co-created by 32 leading companies and supported by 32 NGOs with the aim to build Leaders with character, competence, and enthusiasm. SOIL has graduated over 1400 alumni who are working across 300+ companies, startups, and the social sector across the globe.
Courses Offered:
Flagship 1-Year PGPM Program (For candidates with 2+ years of work experience)
1 Year PGPM in Human Resources (Freshers & Work experience are eligible)
2 Year AICTE approved PGDM (For candidates with 0-5 years of work experience)
Profile Shortlisting
At Soil, we focus on a Profile-based admission process and not purely an exam score-based one. The following parameters account for a SOIL shortlisting process.
Past Academic Performance
2. Work Experience
3. Awards & Achievements
4. Student Diversity
5. Entrance Test Scores – CAT, XAT, GMAT, CMAT (Only for PGDM. SOIL inhouse STAT leadership exam is considered for PGPM)
Evaluation Method (GEPI Round):
PGPM students are required to appear for the STAT Leadership Test which is a 60 min nonanalytical test that gives insights into your personality and leadership skills.
PGDM students are required to appear for the DT workshop (45 min) where students will work on real live short problems using Stanford D school-based Design Thinking tools & methods.
The key parameters that are evaluated during your GEPI round are
1. Motivation – Understanding of why SOIL
2. Attitude toward learning and goal setting
3. Communication Skills, teamwork & Energy
4. Leadership potential & Organisational skills
Application Deadlines for Admissions 2022
SOIL follows a rolling admission process. In each round of admissions, applications meeting eligibility criteria will be accepted & candidates will be intimated about the selection to the program.
Cycle 1 App. Deadline: PGPM & PGDM: 11  Dec 2022
Cycle 2 App. Deadline: PGPM & PGDM: 22  Jan 2023
Named after the chairman and founder of the Hero Group, Dr. Brijmohan Lall Munjal, BML Munjal University is engaged in creating, preserving, and imparting internationally benchmarked knowledge and skills to a diverse community of students from across the world. BMU's aim is to nurture ethical leaders who are skilled, knowledgeable, and have the life skills needed to lead organizations to success.
The MBA program at BML Munjal University takes a long-term view of business education and prepares students for long and fulfilling careers. Our multi-disciplinary, application-based curriculum, mentored by Imperial College London, provides life skills and practical knowledge that allows us to create innovators, thought-leaders, and entrepreneurs who can reinvent the future of doing business in new ways. Through these specialized programs, we enable our students to become business ready and to lead from the day they step into the industry. Our prestigious MBA program is offered with specializations in Business Analytics, Marketing, Finance, Human Resources, and Operations.
BMU School of Management has been ranked 37th nationally among all management institutions in NIRF 2020. We have been recognized as one of the Best Education Brands by ET Edge and are also the recipient of QS I-GAUGE I-LEAD certification for Academic digitization in 2020 among many other accolades.
Jindal Global Business School is the leading Business School in India renowned for premier education in business management with transformation being our overall aim
JGBS offers a multidisciplinary global business education to foster academic excellence through industry partnerships and global collaborations. JGBS seeks to make an impact through its various degree programs, executive education, research, and consulting. It promotes global courses and curriculum, global research and collaborations, and global programs and interaction through a global faculty.
ISBR is one of the most credible and successful educational institutions in the country and it owes its success to every single individual who has been a part of this institution with International Education Standards. It is one of the finest Management institutions in the country where students are not only educated by one of the finest faculties but are also taught how to be better individuals. The teaching staff of ISBR is constantly evolving through educational growth and dispersing innovative and new ideas back into the classroom. In ISBR, students are taught to see the bigger picture which goes beyond examinations and grades.
The ISBR campuses are brimming with opportunities for students to learn, grow and achieve. The students are exposed to a perfect blend of academics, extracurricular activities, and leisure activities, making life at ISBR extraordinary.
Passing out from ISBR assures good career prospects which can be seen from the Institute's placement history. Companies like JP Morgan, Airtel, Aditya Birla Capital, American Express, Accenture, Amazon, etc have visited the campuses in the past on quite a few occasions to hire potential employees who can bring value to their organization. ISBR also offers internship opportunities to its students to prepare them for the future with companies like Ashok Leyland, Ambuja Cements, COAL India, BHEL, and many more.
Alliance University Bangalore is awarded the Best Most Preferred Private University of the Year – South and Most Preferred B-School Providing Global Exposure by ASSOCHAM in 2020, ranked 39th among Management Institution in India (including IIMs) 2020 and many more. It offers undergraduate, postgraduate, doctoral, and professional courses in Engineering, Management, Commerce, and Law streams.
Alliance University is one of the best B-schools in Bangalore. Their placements cover a variety of sectors like Consulting, IT Products & Services, Banking, Research & Analytics, Logistics, Real Estate, Retail, Media, FMCG, etc.
Top recruiters are Aditya Birla Retail, Akamai, TCS, Mercedes Benz, WIPRO, Cognizant, Bosch, Oracle, E&Y, Honeywell, Federal Bank, HCL Technologies, CB Richard Ellis, KPMG, Salesforce, etc.
Woxsen University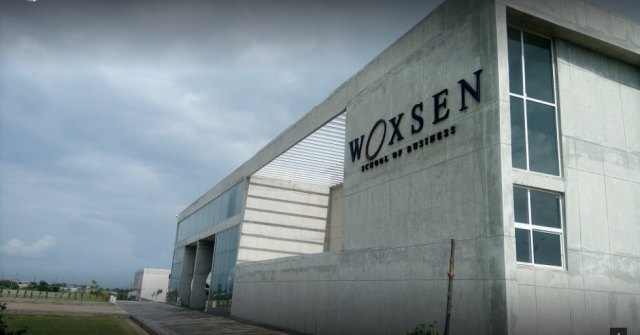 The MBA program has been designed to equip students with the knowledge and skills required to successfully compete in a dynamic world. Starting with the fundamental concepts of business, the program enables students to appreciate the application of theory in practice through case studies, simulation exercises, an internship project, and other fascinating modes of learning.
Of the six terms in the program, the initial three terms focus on introducing and building students' capabilities in general business areas – economics, quantitative techniques, finance, marketing, operations, and strategy. The courses covered in the first year are common for all students.
Students then participate in an internship project, working at a business firm for about ten weeks. This experience is invaluable in linking the theory learned so far with the real world of business. Typical internship projects involve improving the process performance at a factory, assisting in the launch of a new product, reducing supply chain costs, and designing a reporting system for the firm.
Business Specialisations
During terms 4 to 6, the curriculum has a mix of core and elective courses across three disciplines. Students are required to select their area of specialization at the beginning of the second academic year from the following:
– Marketing
– Finance
– Operations
– HR
This program exposes students to how business is conducted in a global setting through interaction with Business leaders, industry experts & academicians. This is an invaluable learning experience that will stand students in good stead throughout their long careers.
The curriculum has been designed by a panel of academicians and professionals from the industry who have ensured that the selection of courses in the program and the content of each course matches the current and future requirements of the Indian and global economy. At the end of the program, students will be well-prepared to take on the challenges of the ever-increasing complexity of the business world.
The School of Rural Management of Xavier University
The School of Rural Management of Xavier University, Bhubaneswar has emerged from the successful trajectory of the RM program since the latter's inception in 1995 within XIMB. The School of Rural Management is currently a part of the Faculty of Management (FoM) at Xavier University. School of Rural Management is dedicated to developing committed professionals with the contextual understanding, specialized management knowledge, and skills necessary to address the unique challenges faced by the organizations engaged in the rural development of India.
The School focuses on nurturing reflective professionals and enlightened knowledge leaders who would enable the effective management of rural institutions, businesses, development programs, and civil society organizations, engaged in progressive economic development and social transformation work.
Amity University, Noida
Established by an Act of the State Legislature of Uttar Pradesh, Amity University, Noida stepped into the world of higher education in 2005. This private institution is a not-for-profit university with the gold standard of accreditations, globally. It is recognized by WASC (Senior College and University Commission, USA), UGC (University Grant Commission), MHRD, Ministry of Science Technology, Distance Education Council, Bar Council of India, NCTE, Council of Architecture, United Nations Listing, IET, CHEA International Quality Group, and UGC. Amity University, Noida is approved by AICTE (All India Council of Technical Education), accredited by NAAC (National Assessment and Accreditation Council) with an 'A+' Grade, an active member of AIU (Association of Indian Universities) and Association of Commonwealth Universities.
Universal Business School (UBS), Mumbai
Universal Business School, Karjat, was established in 2008 by CEOs, who have headed multi-billion-dollar MNCs in 100+ countries, including serving as faculty at Jamnalal Bajaj (JBIMS) & SPJIMR for 35 years and Endorsed by 60 CEOs. The founders have studied in Michigan Business School USA, Tuck Business School USA, IMD-Switzerland, and IE Business School-Spain and have brought the best practices by establishing a campus of exceptional quality near Mumbai.
Universal Business School (UBS) is a global business school imparting world-class education in collaboration with Universities from UK, USA, France, Switzerland, and Italy. UBS is built 'By Industry for Industry' and endorsed by 60 Global CEOs. Ranked by GMAC as the 2nd most attractive B-School in India.
UBS is looking for All Rounder students who can navigate the global VUCA world and determines selection on comprehensive profile-based selection criteria with equal weightage to 5 criteria.
Academics (20%)
Extra-Curricular activities (20%)
Leadership or work experience (20%)
Communication Skill (20%)
Entrance Exam score (20%)
You need to score 70% across all 5 criteria in aggregate. We will choose the best score CAT / CMAT / XAT / GMAT / MH-CET.
Career Opportunities at UBS:
The 2022 batch has successfully completed its Placement process with offers from such recruiters as HUL, Deloitte, ITC, EY, Federal Bank, etc. The highest salary offered was INR 40 LPA and the average salary offered was INR 8.42LPA. The batch saw 9 international offers with one student placed at 1.01 Crore internationally. The fee is around 8–9 Lakhs which makes an almost 100% ROI.
ICFAI Business School (IBS), Mumbai
Since its inception in 1995, IBS has been one of the best B-Schools in the country, providing excellent academic delivery and infrastructure to its students. At IBS, we offer innovative and globally accepted programs and great opportunities for all-around development. 100% case-based learning is unique to IBS. IBS transforms its students into leaders of the future.
IBS Hyderabad is a constituent of the Icfai Foundation for Higher Education (IFHE), which was declared a deemed to be University under section 3 of the UGC Act, 1956. The programs offered at IBS Hyderabad are a Two-year full-time MBA program and a Ph.D. program.
IBS campuses are located in Ahmedabad, Bengaluru, Gurgaon, Kolkata, Mumbai, and Pune. They offer two-year, full-time Management Programs to prepare the students and equip them for successful corporate careers. These campuses are independent professional institutions and are neither affiliated to nor are off-campus centers of any university.
IBS Dehradun is a constituent of the ICFAI University, Dehradun. ICFAI University, Dehradun is established through an Act of the State Legislature of Uttarakhand and is recognized by UGC under Section 2(f) of the UGC Act. IBS Dehradun offers the MBA program.
IBS Jaipur is a constituent of the ICFAI University, Jaipur. The ICFAI University, Jaipur has been notified by the Government of Rajasthan (Act No. 20 of 2011). IBS Jaipur offers an MBA program.
Thapar School of Management, Mohali
LM Thapar School of Management (LMTSM) is a leading institute located in Patiala, Punjab. The institute was established in 2007 under the flagship of the Thapar Institute of Engineering and Technology.  The school of management is led by Dr. Padmakumar Nair, who formerly worked as a Clinical Professor and Academic Director at The Leadership Center, SOM, University of Texas, Dallas.
LMTSM is a member of the prestigious accreditation body AACSB. It is ranked as one of the leading and upcoming business schools in North India. The institute has been ranked by various brands, for, example, LMTSM has been ranked 1st in Global Sensitivity and 13th among Top business schools by the Higher Education Review 2015. According to the India B-School survey 2016, LMTSM has been ranked 21st among Top business schools. LMTSM is ranked in the Top 3% of B-Schools in India as per NIRF rankings 2017 by MHRD, Govt. of India, and amongst the top 50 Business schools in India by India Today. As per the U-Multirank ranking, LMTSM ranks in the top 15 Higher Education Institutes in India.
University of Petroleum & Energy Studies (UPES)
University of Petroleum and Energy Studies (UPES), Dehradun is a private university that was established in 2003 under the UPES Act, 2003. The University is approved by the University Grants Commission (UGC) and is also a member of the Association of Indian Universities (AIU). It is accredited with Grade 'A' by the National Assessment and Accreditation Council (NAAC). Apart from these accreditations, the University is also accredited by several other bodies, including the International Accreditation Council for Business Education (IACBE), the International Association of Universities, the Department of Scientific and Industrial Research (DSIR), and more. The University has two campuses in Dehradun, namely UPES Bidholi and UPES Kandoli. In 2022, the University was awarded 39; The University of the Year-North 39; by ASSOCHAM, 46 the rank in the NIRF ranking, whereas in 2020 it was ranked 1 for Best Academia-Industry Alliance among Private Indian Universities by the Education World. Besides this, the University has filed over 140+ patents along with 5,300+ research articles, and 11,300+ citations. It also has more than 60+ funded research projects under multiple streams, such as Science, Technology, and more. UPES has also collaborated with a number of organizations and international universities for industrial and academic activities. It offers several specializations in collaboration with Microsoft, BSE, Oracle, CISCO, KPMG, and more.
UPES is a domain-specific University. With the kind of disruptions in the global world about power and energy, I think the industry is growing at an unimaginable pace. If you're intrigued with energy and allied fields, how can you really take unfair advantage of this knowledge? By pursuing a domain-specific MBA. This makes you a Specialist and a hot-selling cake in the corporate Bazaar.
MBA programs offered by the School of Business are:
MBA Business Analytics, MBA Aviation Management, MBA Digital Business, MBA Oil & Gas Management, MBA Power Management, MBA International Business, MBA Logistics & Supply Chain Management, MBA Marketing Management, MBA Finance Management, MBA Human Resource, MBA Operations Management
Placements
29 LPA Highest Package
Placement assistance for up to 5 years
Fee Structure:
Fee(INR): 15,26,000 & 16,76,000(KPMG Associated Program)
Top Recruiters
IT Sector & Consulting– Accenture, Infosys, L&T Infotech, Tech Mahindra, IBM, Capgemini, EY, PWC. Oil & Gas – ONGC, Exxon Mobil, Meru, Techchip, Reliance, Total. Logistics – GATI, Transworld, FedEx, Shun Shing Group, Decathlon, Amazon,
Kuehne Nagel Power – IRM Energy, Adani Power, Reliance, TATA Power, Torrent Power. Construction – GMR, L&T Construction, AFCONS, Patil Rail Infrastructure Ltd FMCG – Nestle, Adani, Emami, Dr. Reddy, P&G Aviation – Bangalore International Airport, GMR, Adani Airports, IFOS Aviation, SpiceJet, Vistara, Global Aviation
Mody University, Sikar 
Mody University, located in the Sikar district of Rajasthan was founded by Shri R P Mody in the year 2004. With an aim to help women achieve their career perspectives, this private university encourages them to study and ensures that they are provided with all the facilities and help. With a visionary goal of improving the psychological and social conditions of women in their surroundings, the institution promotes women to flourish with the course curriculum and develop a personality that is ready to face the world. One of the top Women's institutions in India, Mody University focuses on teaching students about the enrichment of Indian culture and its traditions.
Chitkara University
Chitkara University is situated in Patiala in the Punjab state of India. Established in 2002, it is accredited by AICTE,  and it is affiliated with NAAC. Chitkara University. CU, Patiala, Patiala offers 124 courses across 16 streams namely Management, Commerce and Banking, Pharmacy, Paramedical, Engineering, IT, Education, Physical Education, Media, and Mass Communication, Nursing, Hotel Management, Performing Arts, Design, Medical, Science, Arts and across 26 degrees like MBA, B.Ed, BSc, B.Tech, B.Des. CU, Patiala campus is spread over 50 Acres. A hostel facility is available for its students. Additional campus facilities such as Boys Hostel, Canteen, Computer Lab, Girls Hostel, Library, Cls. Room, Placement, and Sports are also there. Chitkara University accepts the Common Admission Test for admission into Management courses
More About NMAT Exam
Candidates have the opportunity to choose 5 colleges/institutes while filling out the application form to send their NMAT scores.
NMAT Exam Pattern consists of 108 multiple choice questions to be attempted in 2 hours. A limited amount of time will be allotted for attempting each section.
The question paper will comprise questions from Reasoning, Quantitative Aptitude, and English Language. There will be 3 marks for each correct response without any negative marking.
NMAT by GMAC has released a list of more than 35 Business schools accepting NMAT Scores. After the declaration of result in the first week of January institutes will release NMAT Cutoff individually.
Aspirant Friendly Exam
NMAT is considered to be the most aspirant-friendly than any other national-level MBA entrance exam in the country.
The reason behind this status is the liberty to reschedule and retake NMAT by GMAC 2020.
Also, it allows the test takers to choose the schools/ programs they want to send their scores to before or after taking the exam.

Also read: NMAT vs CAT
Option to Retake NMAT
Test takers have the option of appearing more than once.
This means a candidate will have up to three maximum attempts, including 'no shows.
With this option, test takers will be provided an opportunity to improve their NMAT Scores.
In case, you want to retake the exam, then the test date will be allocated approximately 15 days later.
Rescheduling of Exam Date
An option to reschedule the test no later than 72 hours prior to the scheduled test to a different date, time or test center is also provided.
The change can be made as per availability.
A stipulated fee of INR 1100 (excluding applicable taxes) must be made via credit card only.
75 days Exam window
The long test window provides the test takers with the convenience of choosing an appropriate exam date for NMAT 2020.
Information about the availability of seats at various NMAT by GMAC test centers will be mentioned with each of the slots.
The longer window also provides an opportunity to retake the test in case they feel that their performance was impaired on the test day for any reason or if they feel they can improve their performance in a retake attempt.
Also read: NMAT vs CET
7 Programs inclusive in Registration Fee
NMAT by GMAC offers to send candidates' scores up to 7 programs available from the combination, within the registration fee.
The programs can be chosen before or after the scheduled appointment.
Candidates will have to pay the requisite amount of fee if they wish to send their scores to other programs as well.
Equated NMAT Results
NMAT scores will be declared in a span of 4-5 weeks from the test delivery.
These shall be equated to bring about parity and fairness and will keep test-takers informed in a timely manner.
Also read: NMAT CDPI Experiences
NMAT Eligibility Criteria:
NMAT exam eligibility criteria are released by the entrance conducting authority i.e GMAC. Candidates will have to fulfill all the eligibility criteria to successfully apply for the entrance. It is to be noted that any change in the eligibility criteria of NMAT can only be made by the examination conducting authority. To know about the recent updates related to the NMAT eligibility criteria, candidates should visit the official NMAT website.
NMAT Selection Process:
The candidates deserving to take admissions in the various MBA courses offered by the top MBA institutes accepting NMAT scores are sorted on the basis of the selection process. The process of selection is conducted by the examination conducting authority.
NMAT Syllabus
The sections that are in this exam:
1. Language Skills
Use of Idioms

Corrections of grammatical errors

Fill in the blanks

Usage of Parts of speech, Tenses, Conditional

Reading Comprehension Passages

Jumbled Sentences

Syntax of Vocabulary Usages

Phrasal Verbs

Sentence Correction and usage
2. Quantitative skills and Data Interpretation
Trigonometry

Algebra

Solid Geometry

Mensuration

Line Graph

Probability

Coordinate Geometry

Modem Maths

Permutations and Combinations

Mixture & Solution/ Allegations

Statistics

Bar Graph

Pie chart
3.Logical Reasoning
Critical Reasoning
Course of Action
Puzzles
Coding and Decoding
Syllogisms
Family Tree
Related Articles: 
All you need to know about MICA