Top MBA Colleges In Health Care Management
Anisha Mukhija
WE School Mumbai
PGDM Healthcare Management Program USP
– Develops professionals to meet the challenges and demands of the growing healthcare sector while maintaining sensitivities of care and humane touch.
– Equips students with diverse healthcare domain knowledge coupled with general management skills.
– Emphasizes experiential learning by Field Work, Pharma Plant visit, Hospital Visit, NGO visit/interaction, Simulations, Projects etc.
– Has industry-relevant and futuristic curriculum benchmarked with the best international and national institutes with exposure to Digital Marketing, Cognitive Computing, Big Data, Data Analytics, Artificial Intelligence, Machine Learning in Healthcare.
– Provides opportunities to learn from peers, seniors, alumni, industry experts, and guest faculty of diverse backgrounds.
– Gives personalized attention to student grooming and development with continuous student involvement.
GIM Goa Institute of Management Studies
The Healthcare Management program (HCM) of Goa Institute of Management, is a highly sought after program by those who wish to make a fulfilling career in the management of healthcare organizations. The program was started in the year 2013 and within a short span of 5 years has positioned itself much ahead of any other healthcare management program in Asia. The number and quality of companies that recruit from HCM, placement packages that get offered, the number of students who apply for admission, connections we have within the industry, have all increased exponentially over this short duration. We expect this program to keep growing at this pace and our vision is to make it one of the best healthcare management programs in the world. To make this possible, we focus exclusively on the quality of students we admit and the quality of the program we deliver.
We invite career-focused students to apply to our program, benefit from the platform we created and be a part of our success story.
Faculty of Management Studies (FMS Delhi)
FMS Delhi was established in 1954 and is affiliated to University of Delhi. Faculty of Management Studies (FMS Delhi) began as an endeavor to provide management studies to the students under the University of Delhi. The institute believes in constantly innovating and evolving in terms of technology with backups in class rooms, hostels and libraries. There is video-conferencing facility available to the students.
Program MASTER OF BUSINESS ADMINISTRATION – EXECUTIVE HEALTH CARE ADMINISTRATION (Evening Programme)
NMIMS Pharma
This two –years, full-time MBA course is a domain-specific course that concentrates on preparing the students to enter the pharma sector. After graduation students join the pharmaceutical industry, some also join consultancy companies. Some of our graduates are working in international assignments in Brazil, Singapore, and Basle. This program is six-years-old. MBA, Pharmaceutical Management is received well by the industry.
Access our GDPI Course HERE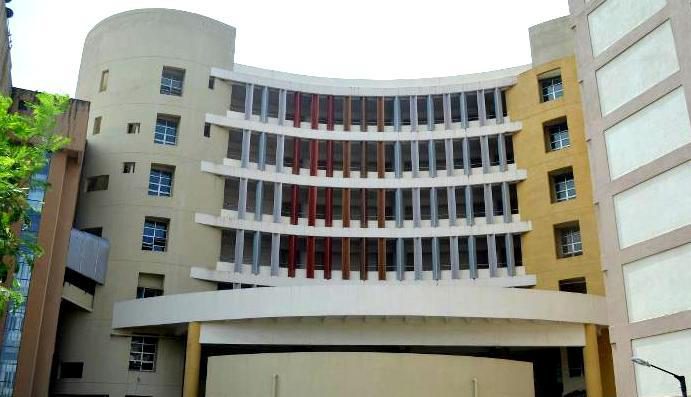 K. J. Somaiya Institute of Management Studies and Research was established in 1981 as a part of Somaiya Vidyavihar with the objective of providing state of the art education in management and allied areas. The institute is consistently ranked among the top 25 management institutes and top 10 private sector B-schools in India. The institute offers full time, part-time and executive programs in Business Management along with Masters in Computer Applications and Doctoral Programmes. The Institute is approved by the AICTE and accredited by the NBA. It has been certified by the Bureau Veritas. The Institute offers MBA in healthcare management, Executive MBA, MCA, and Ph.D. programs in various specializations. It has 131 highly-qualified and knowledgeable faculty members. KJ Somaiya also conducts various customized Management Development Programmes and Faculty Development Programmes.
Institute of Health Management Research (IHMR)
Institute of Health Management Research (IHMR) is one of the leading institutes of management in Jaipur which was established in the year 1984 in Jaipur. IIHMR is the first of its kind in India, with attention solely focused on health systems management. Recognized by Department of Science & Technology, Ministry of Finance, and Government of India as a Research Institution. Accredited to International Hospital Federation & Association of University Programmes in Health Administration. The Institute undertakes training, research, and consultancy in health management in close collaboration with international organizations such as UNFPA, UNICEF, WHO, World Bank, ODA, DANIDA, KFW & GTZ, NORAD, CARE, and USAID. It works for the Ministry of Health & Family Welfare (GOI), Planning Commission, Indian Council of Medical Research, state governments, and others. International Linkages collaborated with the University of North Carolina, USA offers Masters's program to candidates from South-Asia.
ISBR is one of the most credible and successful educational institutions in the country and it owes its success to every single individual who has been a part of this institution with International Education Standard. It is one of the finest Management institutions in the country where students are not only educated by one of the finest faculties but are also taught how to be better individuals. The teaching staff of ISBR is constantly evolving through educational growth and disperse the innovative and new ideas back into the classroom. In ISBR, students are taught to see the bigger picture which goes beyond examinations and grades.
The ISBR campuses are brimming with opportunities for the students to learn, grow and achieve. The students are exposed to a perfect blend of academics, extracurricular activities and leisure activities, making life at ISBR extraordinary.
Passing out from ISBR assures good career prospects which can be seen for the Institute's placement history. Companies like JP Morgan, Airtel, Aditya Birla Capital, American Express, Accenture, Amazon etc have visited the campuses in the past on quite a few occasions to hire potential employees who can bring value to their organisation. ISBR also offers internship opportunities to its students to prepare them for the future with companies like Ashok Leyland, Ambuja Cements, COAL India, BHEL and many more.
Asian Institute of Health Sciences (AIOHS)
AIOHS is one of the best institutes of Management in Mumbai which is affiliated to Sikkim Manipal University. Sikkim Manipal University is recognized by the Union Ministry Human Resources Development and by the University Grant Commission. The Degrees/ Diploma/ Certificates of SMU are recognized by all members of Association of Indian Universities(AMU). SMU has received approval from the Distance Education Council to offer programs on distance mode.
Also Read: Top Colleges Through XAT
Access our GDPI Course HERE