Top Profile based MBA Colleges in India 
Anisha Mukhija
Profile-based calls or selection mean that the Ad-com of the particular college does not measure on set criteria of scores. They judge an applicant based on the individual profiles. For instance, the CAT score might be below 95 percentiles but the applicant might have saved huge business costs for his/her employer or might be a national performer in some art/academic. Many a college today have started adopting a more holistic approach. They're ready to look over and beyond your scores if you bring value to the table. There are applicants who are showing their excellence in different fields but are not so stellar when it comes to academics or test-taking. There are many good Business Schools that are slowly moving towards Profile-based shortlists. In this article, we have mentioned the top Profile-based MBA Colleges in India.
A few of them which you could consider are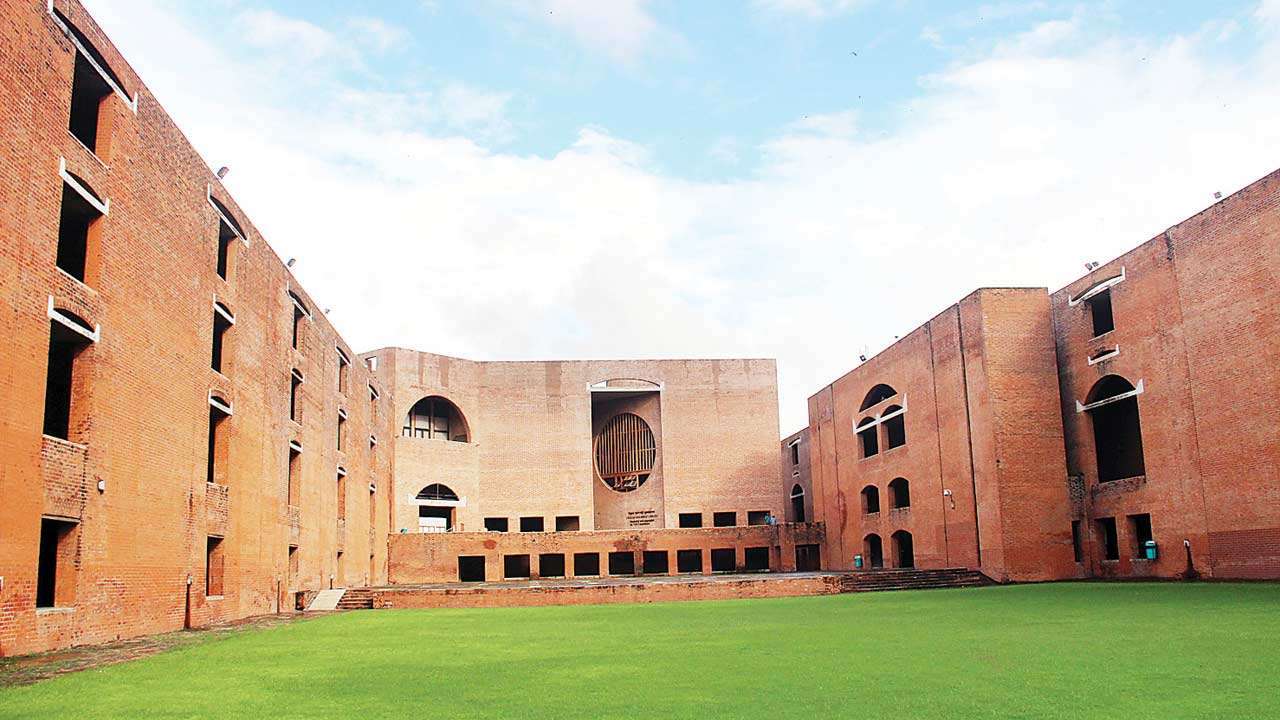 Founded in 1961, IIM Ahmedabad was conceived as an idea of excellence by an eminent scientist of his time- Vikram Sarabhai. The institution is known for having one of the most dedicated faculty pools and academic robustness. After collaborating with the Harvard Business School, IIM A brought about a change in the way they handled management education. They introduced the case-study based approach for management education, which proved to be quite effective and has become a way of life at the institution.
IIM Ahmedabad offers various full-time and part-time postgraduate programs, leading to an MBA degree. It also offers diploma programs. IIMA has affiliations with 78 leading business schools across the world. In 2015–16, 140 students from IIMA spent a semester at affiliate business schools across North America, Europe, Africa, Australia, and the Asia Pacific region, while 87 students from foreign colleges spent a semester at IIMA for the same period. IIMA offers different academic programs and has admission processes and eligibility respectively.
IIM Ahmedabad has reduced its qualifying sectional percentile in CAT from 80 to 70 so that non-engineers who find it difficult to score high in Quant and Data Interpretation can also qualify and can be shortlisted at the 1st stage.
At the 1st Stage Shortlisting for Academic Writing Test (AWT) and Personal Interview (PI) the minimum CAT 2016 Qualifying scores are 70 sectional and 80 overall percentile. In addition to this high weightage of 30% will be awarded to Class 10, 12, and bachelor's degree scores in accordance with different streams of academics.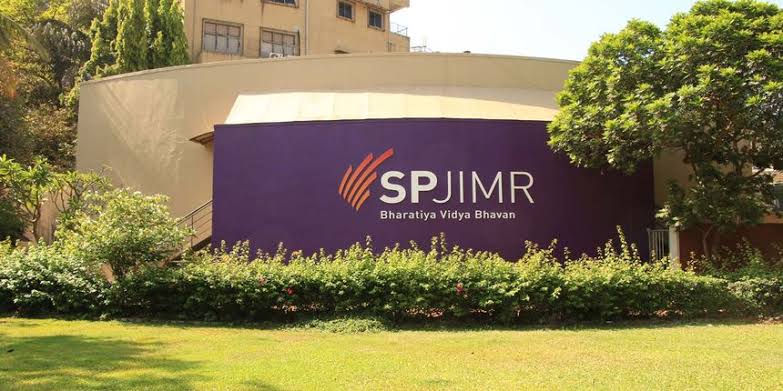 SPJIMR is one of the best schools you'd want to associate with. SPJIMR offers several postgraduate full-time programs, such as the Global Management Programme, the Executive Management Programme, and the Family Managed Business Programme. There are also short-term programs such as the Start Your Business Programme, the Grow Your Business Programme, and several Management Development Programmes. They have an exhaustive Application for Profile-Based Shortlist and usually, students who have done exceptionally in the extra-curricular activities and have a decent academic background are shortlisted. SPJIMR Mumbai is a top-ranked B-school that has successfully competed with IIM Ahmedabad, Bangalore, Calcutta, and XLRI in academic excellence, peer learning, pedagogy, faculty quality, and high placements. The admission process at SPJIMR is comprised of two short-listing criteria – Profile Based and exam score cum profile-based
Also Read : More about S P Jain
The first one is the Profile based short-listing and the second one is the exam score-based short-listing where the profile also plays an important role but is announced after the declaration of CAT and XAT results.
Early interviews are convenient for students because it avoids overlapping with other interview calls during the admissions season. To the Institute, it gives an opportunity to stagger interviews and ensure that the interview process remains robust. A candidate who has a strong profile but has not done very well in the entrance exam also gets a chance to appear for the interview process if he/she is shortlisted and has a score that is higher than qualifying scores. Meeting the minimum cut off for the entrance test scores is a mandatory requirement for the interview process if shortlisted. The final selection depends on the candidate's composite score.
MICA – The School of Ideas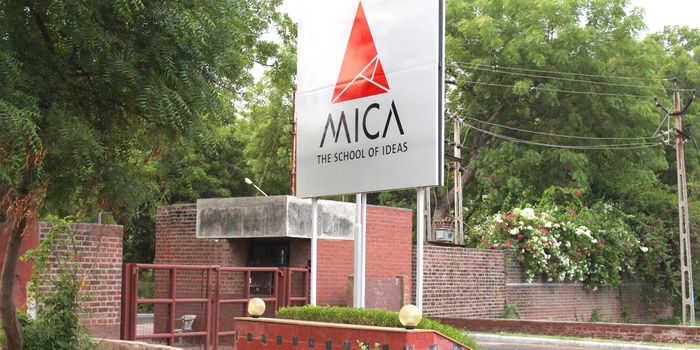 MICA was founded in 1991. Formerly known as Mudra Institute of Communications Ahmedabad, MICA is in the administrative headquarters of Gujarat. The curriculum of MICA is primarily focused on the human and experimental implications of knowledge, which helps create future leaders in Strategic Marketing and Communication. The students at MICA have great power in creativity and logic. MICA is India's first institute to introduce a specialization course in Digital Communication Management. It offers three other specializations, namely, Advertising and Brand Management (ABM), Marketing Analytics (MA), and Media and Entertainment Management (MEM).
There are various post-graduate certification programs in strategic marketing and communication available at MICA. MICA offers both residential and online courses. A fellow (doctoral level) program is also available. MICA has collaborations with Emory University for data analytics, luxury marketing, consumer insight, and Michigan State University and Northwestern University for marketing management and integrated marketing communications. MICA offers two residential programs: Post Graduate Diploma in Management (Communications) and Crafting Creative Communication. The flagship program at MICA is the PGDM-C.
MICA selection is entirely based on the MICAT, CAT, and GE/PI scores of the candidates, with MICAT (30%), CAT/XAT/GMAT (20%), Group Exercise (20%), and Personal Interview (30%).
During the selection interviews, questions are asked from the candidate's SOP and profile from which the final merit list is selected. MICA looks for diversity in their student batch, although no marks are allocated externally to make the batch an appropriate fit for all the year-round activities. 
Institute of Management Technology (IMT), set up in 1980, is a pioneer in offering top class management education in the private sector in India. Its management programs are grounded on the belief that managerial competencies must be married to technology to ensure most impactful management practices. The programs are profiled appropriately with the evolving skill needs of the business world, contemporary, also for future, in order to remain relevant to the ever changing world. Having smart campuses with ultra-modern academic facilities, deep corporate engagement, intensive international connect, faculty with very rich experience in industry and academics, vibrant campus life ensuring a holistic approach in grooming the students for the challenging career, enabling academic environment make IMT an irresistible destination for budding business leaders.
IMT Ghaziabad faculty have diverse research interests and are publishing at the highest levels, shaping management thought and practice. IMT alumni serve with distinction in senior business positions across the world. The talented and hardworking students are trained to contribute to the organizations they work for. In addition to the Post Graduate Management programs, IMT serves the corporate world through its Executive Learning and Development programs, consultancy and research.
The institute has set a record of placing 517 students in just 17 Days for PGDM batch 2020-2022, with an average salary of Rs 15.25 lakh per annum and participation from 136 companies.
The average salary for the top 25% of the batch stands at Rs 20.64 lakh per annum. The highest package received this year is Rs 29.5 lakh per annum. More than 50 students have received offers above Rs 20.0 lakh per annum. The institute has set record of 100 % placement for this batch. 
IMT Common Admissions Process:
IMT has revamped its application and admission process for the 2-year full time PGDM programs for its three campuses, i.e. IMT Ghaziabad, IMT Nagpur & IMT Hyderabad under the common admissions process for 2022 and undergone several key changes. 
For Admissions 2022, IMT will be consider aspirants under two categories. The first category is profile based and second one is test score based. The profile based selection will involve relaxation of test score cut offs, subject to them meeting basic eligibility criteria, excellent academic track records and performance in personal interview process. The test score based selection will be done via the CAT , XAT, GMAT and CMAT * results with and will have higher test cut offs for shortlisting.  
IMT has announced Profile Based shortlisting along with relaxation on cut off. For such candidates, the likely cut off for CAT /XAT score will be 85 percentiles for IMT Ghaziabad (a five percentile waiver) and 70 percentile for IMT Nagpur and IMT Hyderabad campuses (a five percentile waiver). The absolute GMAT score accepted will be 630 for IMT Ghaziabad and 500 for IMT Nagpur & IMT Hyderabad campuses.
Criteria for Exceptional Profile-based candidates
The candidate should have at least one of the following capabilities/competencies: 
The applicant should be from

A ranked premium undergraduate college/university/institute.

The undergrad list of colleges is as per IMT's internal ranking list as per its discretion and is based on leading and latest rankings by both Govt. of India (NIRF) and reputable private rankings. 

 The applicant must be

undergraduate of a reputable undergraduate foreign university

* as this would bring geographic diversity. 
 *the ranking is as per IMT's internal assessment and discretion. Rankings are based on the latest QS Rankings and World university rankings.
For candidates who have represented

National level teams' in sports

recognized by the Ministry of Youth Affairs and Sports GOI. (

https://yas.nic.in/sports/list-of-recognised-national-sports-federations-for-the-year-2020-2021?page=1

) 
Candidate with other exceptional skills or talent
National bravery award or any other national award given by the Government

Awards like:

Scale-Up Award.

The Lloyds Bank British Business Excellence Award

National MSME award

Ernst & Young Entrepreneur of the Year

Growing Business Award

IoD Director of the Year

Any other national/international award or merit which can be duly proved with valid documentation
The IMT Common Admissions Process for 2022 can be hybrid or completely online dependent on the Covid guidelines state wise in January 2022. IMT will follow the latest Govt. and MOH guidelines and update aspirants about exact mode of process in the month of January 2022.
This year a candidate who has a strong profile but has not done very well in the entrance exam also gets a chance to appear for the interview process if he/she is shortlisted on profile-based selection.  The final selection depends on the candidate's composite merit score.
The parameters for the IMT Admission process 2022 will be as follows :
Critical Thinking Test

Consistent Academic Scores

Test scores (CAT 2021 OR XAT 2022 OR GMAT), CMAT only in case of IMT N or IMT H

Duration and Quality of Work Experience ( if Any )

Academic Diversity

Performance in the Admissions process consisting of Critical Thinking and Personal Interview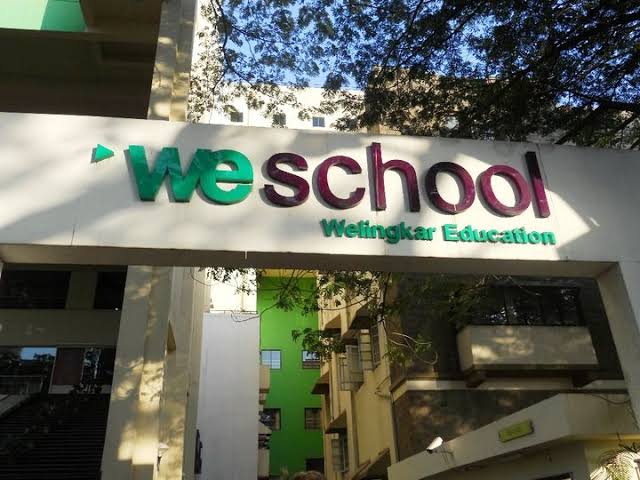 WE School is a private business school in India, with branches in Mumbai and Bangalore. Mumbai is the older center. One of the oldest establishments in the country. WeSchool, Bangalore was established in 2008 at Electronic City Phase -1 and has 3 full-time courses: PGDM, PGDM–E Biz, and PGDM-Business Design & Innovation. WeSchool has programs such as Post-graduation in Business Management, Business Design, and Innovation, E-business, Retail, Healthcare, Rural Management, programs for Family Managed Business, initiated several partnerships with industry and international universities. In 2015, WeSchool received the 'AICTE -CII best industry-linked management institute' award.
The courses offered by them are:
Masters in Management Studies (MMS)
Post Graduate Diploma in Management(PGDM)
Post Graduate Diploma in Management (E-Business)
Post Graduate Diploma in Management in Business Design(PGDM-BD)
Post Graduate Diploma in Management in Healthcare
PGDM-Rural Management (Emerging Economies)
PGDM Retail Management
PGDM Research and Business Analytics
PGDM Media & Entertainment
Post Graduate Program in Entrepreneurship
Post Graduate Program in Media & Entertainment Management
WeSchool is definitely one of the best options when it comes to brand credibility and exposure you'll get. They are now slowly shifting their shortlisted criteria and are also giving profile-based calls.
Qualifying Entrance Test percentile; Best of percentile in CAT, CMAT, XAT, ATMA, GMAT (2016 onwards) will be considered 35%. Academics (X, XII, Graduation, and Post-Graduation) Basic eligibility of 50% in graduation is mandatory 65%. Group Discussion and Personal Interview (this will evaluate the student's response to the essay questions in the form, work experience, if any, how you respond to the activities and questions posed in the GDPI and your personality characteristics, etc. Sports, Extra-Curricular activities awards and achievements at District, National, International level, Academic diversity, etc.
WeSchool's Unique Profile-based selection process assigns significant value to academic performances, work experience, Group Activity, Personal Interviews along with the written test scores. Applicants with a good overall profile will be called for GDPI in February/March 2020. The parameters of a good profile will include Strong academic background, Work experience, and good academic consistency, and Extracurricular initiatives leading to Achievements and Awards (international/ national/ district level). At this stage, the student may not have the results of the Qualifying exam that they have taken or intend to take. These are early interview calls, to benefit the students with a good profile, so they have an opportunity to appear for the GDPI. Pure profile-based calls will be given only in February 2020. Applicants will be shortlisted on the basis of Profile + Percentile. The final selection is based on the composite score of the Entrance Test (35%) + Overall profile (65%).
SP Jain School of Global Management is a leading Australian business school that provides modern, relevant, and practical global business education. With campuses in the dynamic business hubs of Dubai, Mumbai, Singapore, and Sydney, SP Jain Global is renowned for pioneering and offering the world's first tri-city undergraduate and postgraduate programs. For its flagship Global MBA program, the School has been ranked year after year by reputed international publications such as Forbes, Financial Times, and The Economist. Globally intelligent and culturally agile, an SP Jain Global graduate is empowered with the skills and confidence to drive decisions and take on the global challenges of the 21st century.
S P Jain's flagship Global MBA program has been ranked #4 by Times Higher Education – Wall Street Journal's 1-year MBA rankings in 2018. In 2017, the program was ranked among the world's top 20 by Forbes' Best International 1-Year Full-time MBA rankings for the fifth year in a row. Before that, the program was ranked among the world's top 100 by The Economist's Full-time MBA rankings (2015) and by Financial Times' Top Global MBA Rankings (2011 & 2012). Additionally, the Executive MBA program at S P Jain Dubai was ranked among the top 100 in the world (#81) and top 10 in the Asia Pacific (#7) by Ivy Exec EMBA rankings in 2019. Previously in 2018, the program was ranked 87th in the world and 8th within Asia-Pacific.
Top management positions increasingly go to global citizens – people who have lived overseas, and, therefore, understand many business cultures. Get this edge with the SP Jain Global MBA (GMBA) program where every student lives in Dubai, Singapore, and Sydney – each a regional capital and a great backdrop for business education. The 12-month postgraduate program offers insights into some of the latest and most innovative areas of business management. It focuses on helping students appreciate, accept, and adapt to different business and cultural environments.
Designed exclusively for professionals with 3+ years of work experience, the GMBA is an internationally-recognized program with a reputation that is built on superior standards of teaching, research, innovation, and graduate outcomes.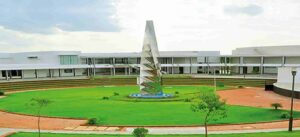 Great Lakes Institute of Management, Chennai, was established in 2004 by the Visionary Management Guru Padma Shri Dr. Bala V Balachandran – JL Kellogg Distinguished Professor of Accounting Information & Management, Kellogg School of Management at Northwestern University, USA. Great Lakes was founded with the objective of creating management professionals equipped to navigate the business challenges of the future. The institute is one of the pioneers in introducing the one-year full-time MBA (PGPM) in India. Great Lakes has also been responsive to changing industry dynamics by being the first to introduce specializations such as Analytics, AI, Machine Learning & Blockchain in management programs. With a global faculty pool, innovative curriculum, application-oriented teaching-learning pedagogy, and strong engagement with corporate leaders, Great Lakes provides a holistic learning experience to its students right from day one.
Great Lakes Institute of Management, Gurgaon, was founded in 2010 as the 2nd campus to Great Lakes Chennai. The Gurgaon campus was strategically set up in the industrial hub of the country – Delhi NCR – to engage extensively with the established Fortune 500s and new-age businesses in the region.
Aspects evaluated together during the application phase:
1. Past Academic Performance
2. Professional Track Record (for candidates with work experience)
3. Application Essay – Statement of Purpose (PGPM Only)
4. Diversity
5. Entrance Test Scores – CAT, XAT, GMAT, CMAT (best score would be considered in case multiple scores are submitted)
Aspects evaluated through AWT:
1. Reasoning Skills
2. Clarity of Thought
3. Written Communication Skills
Aspects evaluated through PI:
1. General & Business/Industry Awareness
2. Attitude, Motivation & Thought Process
3. Initiatives taken during Past Academic days and at Workplace
4. Past achievements
5. Leadership potential
Great Lakes Admissions process in its entirety aims to select well-rounded, highly motivated, and consistently high-performing individuals for its programs solely on the basis of overall merit. The process has no provision for reservations of any kind and all applicants are evaluated on a fair basis. To encourage diversity in class, the Great Lakes Institute of Management also offers diversity and merit-based scholarships worth up to INR 2 Crores for the PGPM program.
Application Deadlines for Admissions 2022
Cycle 2 App. Deadline: PGPM & PGDM: 12th Jan, 2022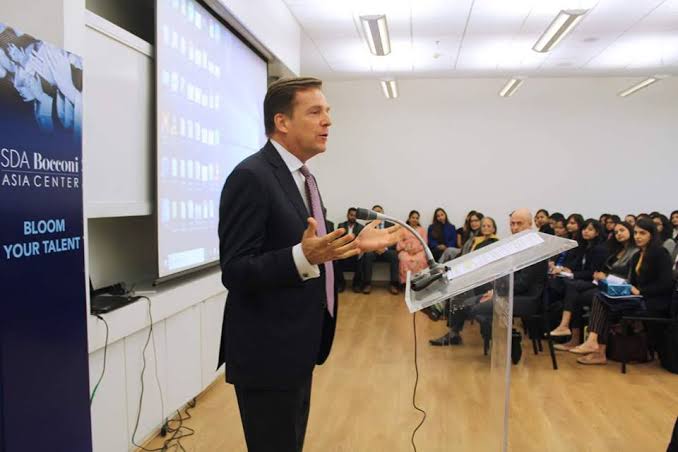 SDA Bocconi Asia Center formerly MISB Bocconi's International Master in Business is a Post-Graduate Program, a Full-Time program with two 11-month modules. Upon completion of the program, the graduates become a part of the global alumni network of SDA Bocconi. SDA Bocconi School of Management is currently ranked 3rd Business School in Europe by Financial Times and holds the Triple Crown Accreditation – AACSB, AMBA, and EQUIS. IMB  placements range from International Brands like H&M, Ferraro and retail giants like Lifestyle, Bigbasket, Consulting giants like Deloitte, Ernst, and Young, innovative and fastest-growing brands like Nykaa, TataCliq, Michael Page. Getting such exposure will set your career on the right path and provide the requisite corporate exposure and packages. As per the latest placement statistic, the average package is INR 12.3L so far. The greatest strength of SDABAC is internationally renowned faculty members who come directly from the parent campus in Milan. They are esteemed professors who taught at Harvard and INSEAD, which is a huge multi-national corporation. They are experts on a global scale. The course curriculum is par excellence, and it is taught in a highly practical manner using case studies, class participation, discussions, and assignments inside and outside of the class.
The selection process is based on an overall analysis of various factors. On one hand, applicants must score well on formal admission requirements: bachelor degree and test scores(CAT/NMAT/GMAT/GRE/Bocconi Test) On the other hand, it evaluates soft skills and talents, such as enthusiasm, ability to listen, concentration, involvement, responsibility, motivation to grow as a manager and a person. Admission to the IMB depends on a rigorous selection process, meant not only to determine whether candidates are suitable for the program, but also whether the program will meet each candidate's expectations and career goals. SDA Bocconi Asia Center formerly MISB Bocconi does not indicate any "cut off" restriction; a high test score is definitely helpful, but – for instance – an average score could be compensated by the candidate's excellence in other areas. If you don't have any of these scores, or if your scores are not satisfactory, you can opt to take the Bocconi Test.
Learn from CAT Toppers and target the best colleges
It is based on the overall profile analysis of the below-mentioned factors. Candidates with a consistent academic background and a demonstrated ability to cope with the rigor of the program have an advantage in the selection process. Soft skills and talents, such as enthusiasm, ability to listen, concentration, involvement, responsibility, motivation to grow as a manager and a person are critical for selection; it is meant not only to determine if the candidates are suitable for the program, but also whether the program will meet each candidate's expectations and career goals. Applicants must also score well on admission test scores (CAT, GMAT, GRE, NMAT by GMAC, or Bocconi test). Management experience, leadership potential, social work, entrepreneurial experience, communication skills, creativity, art, sports, and involvement in the community that is considered in the candidate's profile.
Alliance University Bangalore is awarded the Best Most Preferred Private University of the Year – South and Most Preferred B-School Providing Global Exposure by ASSOCHAM in 2020, ranked 39th among Management Institution in India (including IIMs) 2020 and many more. It offers undergraduate, postgraduate, doctoral, and professional courses in Engineering, Management, Commerce, and Law streams.
Alliance University is one of the best B-schools in Bangalore. Their placements cover a variety of sectors like Consulting, IT Products & Services, Banking, Research & Analytics, Logistics, Real Estate, Retail, Media, FMCG, etc.
Top recruiters are Aditya Birla Retail, Akamai, TCS, Mercedes Benz, WIPRO, Cognizant, Bosch, Oracle, E&Y, Honeywell, Federal Bank, HCL Technologies, CB Richard Ellis, KPMG, Salesforce, etc.
University of Petroleum and Energy Studies (UPES), Dehradun is a private university that was established in 2003 under the UPES Act, 2003. The University is approved by the University Grants Commission (UGC) and is also a member of the Association of Indian Universities (AIU). It is accredited with Grade 'A' by the National Assessment and Accreditation Council (NAAC). Apart from these accreditations, the University is also accredited by several other bodies, including the International Accreditation Council for Business Education (IACBE), the International Association of Universities, the Department of Scientific and Industrial Research (DSIR) and more. The University has two campuses in Dehradun, namely UPES Bidholi and UPES Kandoli. In 2021, the University was awarded 39; The University of the Year-North 39; by ASSOCHAM, 46 th rank in NIRF ranking, whereas in 2020 it was ranked 1 for Best Academia-Industry Alliance among Private Indian Universities by the Education World. Besides this, the University has filed over 140+ patents along with 5,300+ research articles, 11,300+ citations. It also has more than 60+ funded research projects under multiple streams, such as Science, Technology and more. UPES has also collaborated with a number of organisations and international universities for industrial and academic activities. It offers several specialisations in collaboration with Microsoft, BSE, Oracle, CISCO, KPMG and more.
UPES is a domain-specific University. With the kind of disruptions in the global world about power and energy, I think the industry is growing at an unimaginable pace. If you're intrigued with energy and allied fields, how can you really take unfair advantage of this knowledge? By pursuing a domain-specific MBA. This makes you a Specialist and a hot selling cake on the corporate Bazaar.
MBA programs offered by the School of Business are:
MBA Business Analytics, MBA Aviation Management, MBA Digital Business, MBA Oil & Gas Management, MBA Power Management, MBA International Business, MBA Logistics & Supply Chain Management, MBA Marketing Management, MBA Finance Management, MBA Human Resource, MBA Operations Management
Placements
29 LPA Highest Package
Placement assistance up to 5 years
Fee Structure:
Fee(INR): 15,26,000 & 16,76,000(KPMG Associated Program)
Top Recruiters
IT Sector & Consulting– Accenture, Infosys, L&T Infotech, Tech Mahindra, IBM, Capgemini, EY, PWC. Oil & Gas – ONGC, Exxon Mobil, Meru, Techchip, Reliance, Total. Logistics – GATI, Transworld, FedEx, Shun Shing Group, Decathlon, Amazon,
Kuehne Nagel Power – IRM Energy, Adani Power, Reliance, TATA Power, Torrent Power. Construction – GMR, L&T Construction, AFCONS, Patil Rail Infrastructure Ltd FMCG – Nestle, Adani, Emami, Dr. Reddy, P&G Aviation – Bangalore International Airport, GMR, Adani Airports, IFOS Aviation, SpiceJet, Vistara, Global Aviation
Masters' Union is India's premier postgraduate program in technology and business management. Led by industry veterans trying to rethink management education from the ground up, Masters' Union creates a unique platform for motivated and ambitious individuals to emerge as contemporary leaders at the intersection of business and technology.
Equipped with an internship-style curriculum that is driven by CXOs and stalwarts across diverse industries along with many tech-driven co-curricular engagements, we foster a culture of learning by doing through real-world experiences. Here's what a student at Masters' Union can sample.
Core Concentrations:
Marketing, Branding and Design 

 Finance and Fintech

Management and Strategy

Computing, Business Analytics and Statistics 
Skilling Concentrations:
 Communications  

 Design and User Experience

Programming and Software Development
Industry Concentrations:
 Banking, Private Equity and Venture Capital

Advanced Data Analytics 

Digital and E- Commerce

Product Development and Management 
In addition to classroom instruction, our planned interventions give our students several avenues to apply their knowledge in a real-life scenario. 
MU Interventions:
Masters' Union Investment Fund

Venture Initiation Programme

Master-led Bootcamps

CXO Shadow

One-on-one mentorship

Hackthons

And more!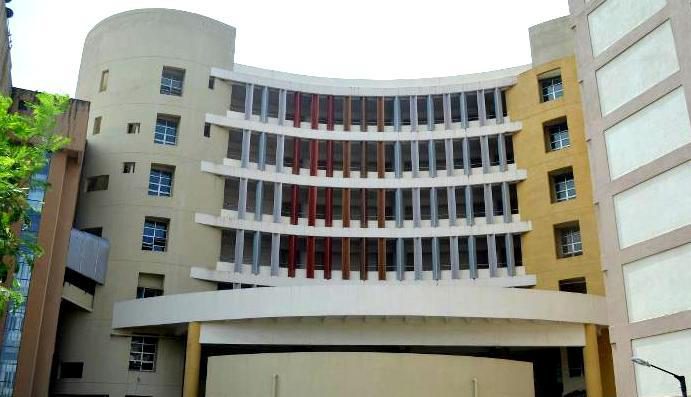 K. J. Somaiya Institute of Management Studies and Research was established in 1981 as a part of Somaiya Vidyavihar with the objective of providing state of the art education in management and allied areas. The institute is consistently ranked among the top 25 management institutes and top 10 private sector B-schools in India. The institute offers full time, part-time and executive programs in Business Management along with Masters in Computer Applications and Doctoral Programmes. The Institute is approved by the AICTE and accredited by the NBA. It has been certified by the Bureau Veritas. The Institute offers MBA, Executive MBA, MCA, and Ph.D. programs in various specializations. It has 131 highly-qualified and knowledgeable faculty members. KJ Somaiya also conducts various customized Management Development Programmes and Faculty Development Programmes.
ISME – Bangalore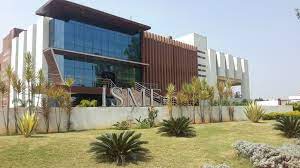 ISME is an institution that focuses on attaining global standards in education; providing quality inputs and academic excellence. Our rigorous curriculum is dynamic with continual changes thus reflecting the changes in the global business environment. Our faculty is drawn from some of the top U.S. and Indian schools and the industry, providing outstanding pedagogical inputs. Our school prides in the fact that we provide personalized attention and a liberal learning environment to the student, to bring up the next generation of confident, nimble, and ethical management graduates. ISME aspires to groom its students into global business managers. A well-laid down vision by the advisory board of directors will help ISME realize its vision. Our world-class infrastructure, an open and warm learning environment is an embodiment of the spirit of excellence that ISME aspires to achieve.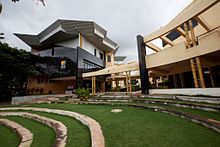 The Jagdish Sheth School of Management (Formerly IFIM Business School) is a business school in Electronic City, one of India's largest industrial parks in Bangalore.
It is an AICTE approved institution with an ISO 9001:2008 certification. The school is accredited by NAAC 'A' grade, Association to Advance Collegiate Schools of Business (AACSB), and SAQS (South Asian Quality Assurance System). JAGSoM's programs have also been approved by the Distance Education Bureau, a department of the University Grants Commission (UGC) to offer its programs in distance mode. PGDM Finance is recognized by the CFA Institute under its University Recognition Programme. The institute offers PGDM, Executive, Ph.D. in the discipline of Finance, International Business and Management Development Program. JAGSoM has been ranked no. 26 in India amongst Best Business Schools by Business India magazine and has won Education World 'Higher Education' Awards.
Jagdish Sheth School of Management (Formerly IFIM Business School) has a dedicated placement cell that offers placement assistance to the students for enhancing the skills of the students in order to shape their careers. Some of the placement highlights of 2020 are listed below:
The college witnessed 100% placements and 150+ companies participated in the recent placement drive and IT, BFSI, Manufacturing were the highest recruiting sectors
JAGSoM placement cell is linked to top recruiters like Oracle, Infosys, ITC, Nestle, Deloitte, Cognizant, Wipro and Mindtree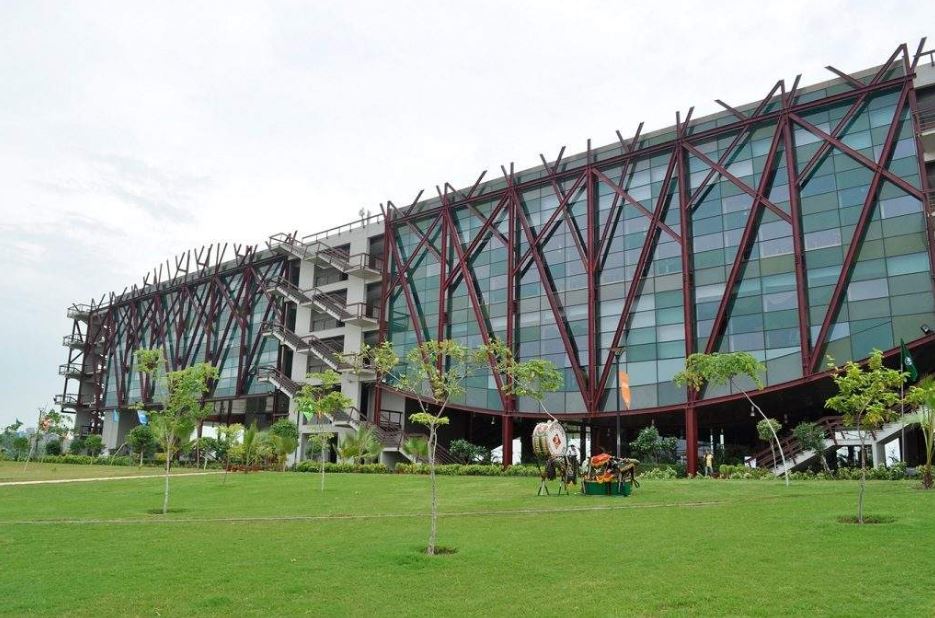 Jindal Global Business School is the leading Business School in India renowned for premier education in business management with transformation being our overall aim.
JGBS offers a multidisciplinary global business education to foster academic excellence through industry partnerships and global collaborations. JGBS seeks to make an impact through its various degree programs, executive education, research, and consulting. It promotes global courses and curriculum, global research and collaborations, and global programs and interaction through a global faculty. JGBS ranked at 52nd position in the list of top 100 by Business Today in India's Best B-School and ranked 77 out of 284 colleges. JGBS offers MBA, BBA (Hons.), Integrated BBA+MBA and Ph.D. The B-School has an experienced 70+ faculty members from universities like IIMs, IITs, XLRI, ISB, Oxford and Harvard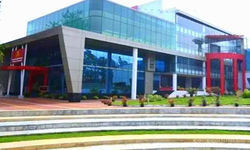 The PGDM curriculum is set apart by three distinct dimensions: Extensive corporate interface; unlimited knowledge access and an unwavering focus on the future. The PGDM program offered by one of the top PGDM colleges in Bangalore is very unique not only in its contents but also in its delivery.
They have 180+ companies coming on the campus and more than 91% of students getting placed.
Some Advantages:
Study abroad option available with International partnering universities
Dual Specializations to make student multi-industry ready
Electives taught by eminent faculty from Industry
Range of inspirational speakers from around the world
Exclusively designed course content at par with top international business schools
Case Studies, Live Projects, Movie Analysis, Fests participation, Foreign language course, International conference all and much more
This program is embedded in a learning community characterized by a strong research tradition and high quality professional teaching
Programmed to inculcate Innovation, Ethical Values & Nurture Holistic development
Smart student cohorts
About the college, legacy, objective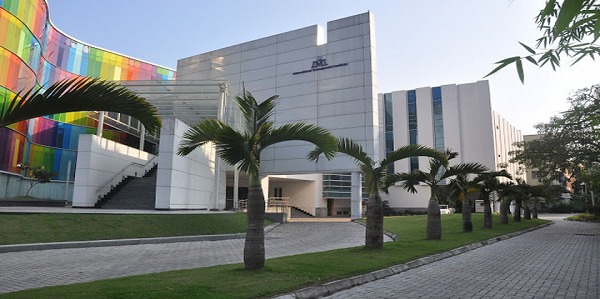 IMI Kolkata is one of the three Chapters of IMI, India's first corporate-sponsored business school. IMID – 39 years, IMIK – 2011, we will be admitting our 10th batch of students. IMI Kolkata is promoted by the RP-Sanjiv Goenka Group that has diversified businesses in power, retail, IT-enabled services, FMCG, media, and entertainment, etc.
Objective – promote significant opportunities for students to learn, grow, and most importantly, develop multiple skills across various disciplines of management. Especially so in the current pandemic times – VUCA world – volatility, uncertainty, complexity, ambiguity. This year. Be innovative.
Technical skillsets + Develop capabilities like problem-solving skills in complex situations, design thinking (Out-of-the-box), critical soft skills, judgment, persuasion, emotional intelligence, communication. 
Develop Managers with a mindset of social responsibility. 
It is AICTE approved and the PGDM Programme has accreditation from NBA since 2016.
IMI Kolkata has been ranked 52nd among Business Schools in India by the National Institutional Ranking Framework (NIRF), Ministry of Human Resource Development (MHRD), 2020.
Outlook-ICARE Ranking India's Best B-Schools 2021:
4

th

– Pvt B-Schools East Zone

8

th

– Pvt Standalone Institutions

18

th

– Pvt MBA Institutions in India
Courses offered
Marketing, Finance, OB & HR; Information Systems (Data Analytics, BI), Operations Management; Economics, Strategy & Business. Faculty members are PhDs.
As a faculty, when I have been teaching Marketing electives from July to Sep, I could bring to the classroom disruptions that were happening in the supply chains post-March and their implications for FMCG businesses.
Courses are periodically reviewed by the industry.
ICFAI Business School (IBS), Mumbai
Since its inception in 1995, IBS has been one of the best B-Schools in the country, providing excellent academic delivery and infrastructure to its students. At IBS, we offer innovative and globally accepted programs and great opportunities for all-round development. 100% case-based learning is unique to IBS. IBS transforms its students into leaders of the future.
IBS Hyderabad, is a constituent of the ICFAI Foundation for Higher Education (IFHE), which was declared a deemed to be University under section 3 of the UGC Act, 1956. The programs offered at IBS Hyderabad are: Two year full time MBA program and PhD program.
IBS campuses are located at Ahmedabad, Bengaluru, Gurgaon, Kolkata, Mumbai and Pune. They offer two-year, full-time Management Programs to prepare the students and equip them for successful corporate careers. These campuses are independent professional institutions and are neither affiliated to nor are off-campus centres of any university.
IBS Dehradun is a constituent of the ICFAI University, Dehradun. ICFAI University,Dehradun is established through an Act of the State Legislature of Uttarakhand and is recognized by UGC under Section 2(f) of the UGC Act. IBS Dehradun offers the MBA program.
IBS Jaipur is a constituent of the ICFAI University, Jaipur. The ICFAI University, Jaipur has been notified by the Government of Rajasthan (Act No. 20 of 2011). IBS Jaipur offers the MBA program.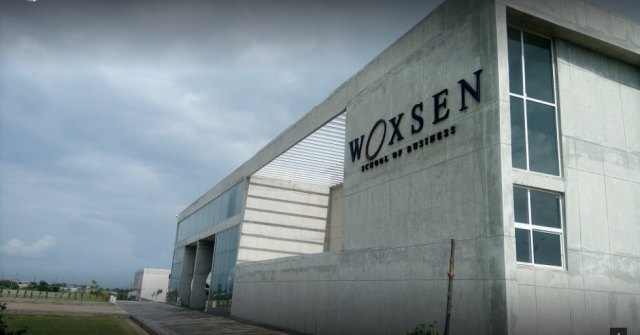 The MBA program has been designed to equip students with the knowledge and skills required to successfully compete in a dynamic world. Starting with the fundamental concepts of business, the program enables students to appreciate the application of theory in practice through case studies, simulation exercises, an internship project, and other fascinating modes of learning.
Of the six terms in the program, the initial three terms focus on introducing and building students' capabilities in general business areas – economics, quantitative techniques, finance, marketing, operations, and strategy. The courses covered in the first year are common for all students.
Students then participate in an internship project, working at a business firm for about ten weeks. This experience is invaluable in linking the theory learned so far with the real world of business. Typical internship projects involve improving the process performance at a factory, assisting in the launch of a new product, reducing supply chain costs, and designing a reporting system for the firm.
Business Specializations
During terms 4 to 6, the curriculum has a mix of core and elective courses across three disciplines. Students are required to select their area of specialization at the beginning of the second academic year from the following:
– Marketing
– Finance
– Operations
– HR
This program exposes students to how business is conducted in a global setting through interaction with Business leaders, industry experts & academicians. This is an invaluable learning experience that will stand students in good stead throughout their long careers.
The curriculum has been designed by a panel of academicians and professionals from the industry who have ensured that the selection of courses in the program and content of each course matches the current and future requirements of the Indian and global economy. At the end of the program, students will be well-prepared to take on the challenges of the ever-increasing complexity of the business world.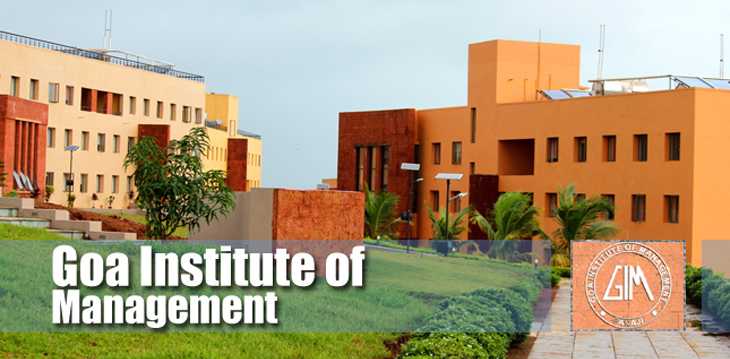 GIM is one of the best options when it comes to Private PGDM programs at the highest placements go up to 25LPA. They offer 4 unique programs which are PGDM, PGDM in Healthcare, PGDM in Big Data Analytics, & PGDM in Banking Insurance & Financial Services. The best part about the institute is the Academic Ambience which has 50 acres of lush green campus nestled in the lap of the Western Ghats. GIM is rated among the top 10 most beautiful MBA college campuses in the country. Apart from this it also has good international linkages by committing to the United Nations Sustainable Development Goals (SDGs) GIM strives to build socially responsible leaders of tomorrow through collaboration & partnership with global entities. GIM is one of the only institutions in India to have over 30 student-driven clubs, an acapella choir, a rock band, and several other interesting opportunities for experimental learning.
 BITSoM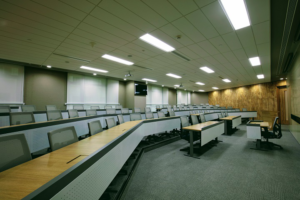 BITSoM is a new-age business school offering industry-immersive business education for tomorrow's leaders in the heart of the business capital of India, Mumbai. BITSoM is a first-of-its-kind institute nurtured by BITS Pilani, an Institution of Eminence. It offers a two-year residential MBA degree in which distinguished leaders from different walks of life have designed immersive and future-ready programs for the changemakers of tomorrow. It has also signed Memorandums of Understandings(MoUs) with top of the funnel such Global B-Schools as London Business School.
BITSoM accepts CAT, GMAT, or GRE scores for its MBA program. 
Application Deadline: 30th January 2022
The PGDM (e-business) program at MET is one of a kind program that has been developed keeping in mind the changing landscape of the business environment. Taking the core values of management from the conventional PGDM course and combining it with the new-age technological factors and know-how, the PGDM(e-business) program aims at empowering professionals in today's digital business era.
About the PGDM (e-business) program at MET:
The PGDM (e-business) program consists of four semesters that help shape the students and make them ready to meet the challenges of the corporate world. The four semesters are aimed at developing their capabilities and their critical thinking skills. The entire learning program has been formed with a focus on integrating the Academic curriculum with the Industry requirements.
The PGDM (e-Business) course at MET offers MBA specializations in five domains namely – Marketing, Finance, HR, Operations, and Systems. Along with the Core syllabus, MET also offers other important subjects that can help its students gain a competitive edge over others in this highly competitive and demanding environment. The subjects offered are:
Design Thinking: MET is the only management college to offer this course which emphasizes creative problem-solving methodology and innovative thinking process.
Strategic Management: Strategic management is one of the most sought after roles in organizations worldwide. This subject helps students to learn to formulate and implement strategies that will help an organization achieves its ultimate objectives.
Business Analytics: With the advent of Industry 4.0, it is no surprise why Business Analytics is gaining popularity. Through this course, students learn how to use data and quantitative analysis for decision making and to apply it for the efficient working of the organization.
Digital Business and Digital Marketing: Through the Digital Business and Digital marketing subject, the students learn everything about the changing digital landscape and become prepared to ace the Digital Business domain.
E-Commerce: Almost every business is now going online, hence e-commerce is a very relevant subject in today's day and age. This subject offers to make students understand and learn how to run businesses beyond brick and mortar structures, and be successful in running such business.
Event Management: Event management offers to make students ready to handle any event, whether small or large and make them masters in organizing and working under pressure.
Real Estate: Real estate has always been an unpopular choice, often considered as an industry that is currently not in good shape, but is sure to turn around soon. With the great professional opportunities that it is bound to open, the program provides this subject as an option for students to explore and learn about it in depth.
Every year, the number of companies visiting the campus continues to increase, with companies offering multiple portfolios such as research analyst, sales & distribution, investment research and portfolio management, advertising, digital marketing, business analyst, customer service, marketing, e-commerce, etc. The top recruiters come from diverse sectors such as IT, real estate, pharma, life-sciences, automobile sector, banking and NBFCs, FMCGs to name a few, and offer packages as high as 15.5 lakhs p.a. to its students.
Universal Business School (UBS), Mumbai
Universal Business School, Karjat, was established in 2008 by CEOs, who have headed multi-billion-dollar MNCs in 100+ countries, including serving as faculty at Jamnalal Bajaj (JBIMS) & SPJIMR for 35 years and Endorsed by 60 CEOs. The founders have studied in Michigan Business School-USA, Tuck Business School-USA, IMD-Switzerland, and IE Business School-Spain and have brought the best practices by establishing a campus of exceptional quality near Mumbai.
Universal Business School (UBS) is a global business school imparting world-class education in collaboration with Universities from UK, USA, France, Switzerland, and Italy. UBS is built 'By Industry for Industry' and endorsed by 60 Global CEOs. Ranked by GMAC as 2nd most attractive B-School in India.
UBS is looking for All Rounder students who can navigate the global VUCA world and determines selection on a comprehensive profile based selection criteria with equal weightage to 5 criteria.
Academics (20%)
Extra-Curricular activities (20%)
Leadership or work experience (20%)
Communication Skill (20%)
Entrance Exam score (20%)
You need to score 70% across all 5 criteria in aggregate. We will choose the best score CAT / CMAT / XAT / GMAT / MH-CET.
Career Opportunities at UBS:
The 2021 batch has successfully completed its Placement process with offers from such recruiters as HUL, Deloitte, ITC, EY, Federal Bank, etc. The highest salary offered was INR 40 LPA and the average salary offered was INR 8.42LPA. The batch saw 9 international offers with one student placed at 1.01 Crore internationally. The fee is around 8–9 Lakhs which makes an almost 100% ROI.
ITM Business School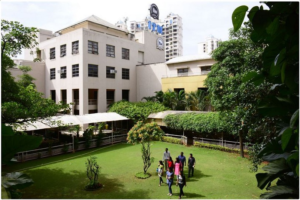 Approved by the AICTE, ITM Business School has campuses across Navi Mumbai (Khargar), Warangal, Chennai, Vadodara and Raipur. Founded in 1991, ITM Group's flagship campus is situated in the township of Kharghar (Navi Mumbai). The Khargar campus has been providing education to the aspirants for the past 29 years.
It is among one of the best MBA/ PGDM colleges in India. ITM Business School is consistently ranked among the top B-Schools for MBA/PGDM in Mumbai, west zone and nationally over decades. It is India's ranked 15th top B-School.
The school offers a two-year PGDM iConnect program with over 1,000 contact hours of curriculum. ITM Business School Navi Mumbai has partnerships with Queen Margaret University UK, EMI Normandie France and Groupe ESSCA France.
It has all the modern facilities befitting to a world-class institution delivering business education. With a range of pedagogical, curricular, and extracurricular activities and the resources available, the campus offers a conducive environment for each student to experience holistic development.
SOIL Institute of Management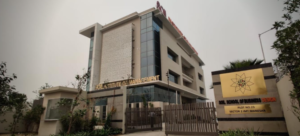 SOIL was established in 2008 when top executives of several corporations and spiritual thinkers got together to address the most difficult challenge of changing the reality of our current times, for a better tomorrow. SOIL was co-created by 32 leading companies and supported by 32 NGOs with the aim to build Leaders with character, competence and enthusiasm. SOIL has graduated over 1400 alumni who are working across 300+ companies, startups, social sector across the globe.
Courses Offered:
Flagship 1 Year PGPM Program (For candidates with 2+ years of work experience)

1 Year PGPM in Human Resources (Freshers & Work experienced are eligible)

2 Year AICTE approved PGDM (For candidates with 0-5 years of work experience)
Profile Shortlisting
At Soil, we focus on a Profile-based admission process and not purely an exam score-based one. The following parameters account during a SOIL shortlisting process.
Past Academic Performance




2. Work Experience




3. Awards & Achievements




4. Student Diversity




5. Entrance Test Scores – CAT, XAT, GMAT, CMAT (Only for PGDM. SOIL inhouse STAT leadership exam is considered for PGPM)
Evaluation Method (GEPI Round):
PGPM students are required to appear for the STAT Leadership Test which is a 60 min non analytical test that gives insights into your personality and leadership skills. 
PGDM students are required to appear for DT workshop (45 min) where students will work on real live short problems using Stanford D school based Design Thinking tools & methods.
The key parameters that are evaluated during your GEPI round are
1. Motivation – Understanding of why SOIL
2. Attitude towards learning and goal setting
3. Communication Skills, teamwork & Energy
4. Leadership potential & Organizational skills
Application Deadlines for Admissions 2022
SOIL follows a rolling admission process. In each round of admissions, applications meeting eligibility criteria will be accepted & candidates will be intimated about the selection to the program.
Cycle 1 App. Deadline: PGPM & PGDM: 11 th Dec, 2021
Cycle 2 App. Deadline: PGPM & PGDM: 22 nd Jan, 2022
PGDM Apply Now
PGPM Apply Now
PGPM-HR Apply Now
BML Munjal University (BMU)
BML Munjal University (BMU), is a private university established in 2014 and is located at Sidhrawali, Gurugram. It is recognized by the University Grants Commission (UGC) and also a member of the Association of Indian Universities (AIU). The University was founded by Hero Group and mentored by Imperial College London. The Imperial College London and BMU jointly offer student exchange programmes, summer study programs, research activities, digital learning platforms, executive learning programs, faculty training, and much more to provide students international exposure.
BML Munjal follows a holistic profile based evaluation.
The University also offers a Global Leadership Program (GLP) for MBA students and International Immersion Programme for UG students under the Imperial College London. In 2020, the University was ranked 37 for MBA by the NIRF, in the same year, the University was also chosen by ET Edge, an initiative by Economic Times as one of the Best Education Brands.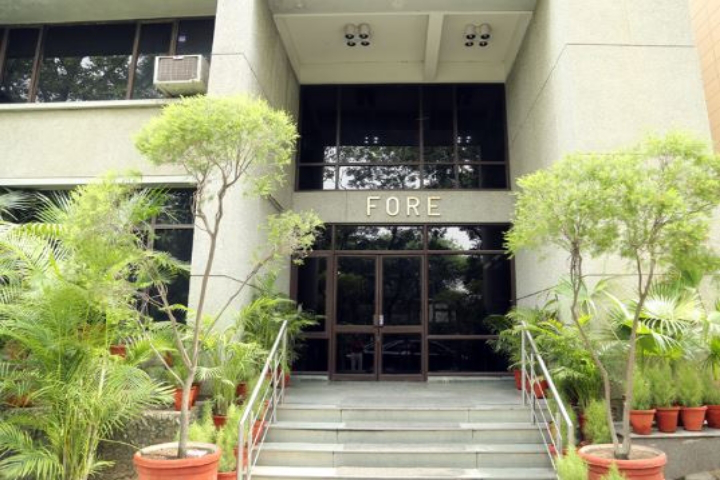 FORE School of Management, also known as FORE, is a non-profitable Institute in South Delhi, Delhi, India. It was incorporated in the year 1981. FORE School of Management is a B-School in Delhi NCR. It was ranked 43rd all over the country by NIRF. The institute offers Management programs such as PGDM, PGDM-IBM (International Business), PGDM-FM (Financial Management), PGDM-BDA (Big Data Analytics), Executive PGDM, and Fellow Program in Management (FPM). The institute also accepts the XAT and GMAT scores. Students with a minimum of 85%tile and 650 marks in XAT and GMAT respectively will also be eligible for applying to the PGDM course. Shortlisted candidates will be considered for a business awareness quiz, essay writing (WAT)/Extempore/Group Discussion followed by personal interview. It also provides 3 diploma courses and all the courses are AICTE approved. The highest salary a student of FORE got is 30 LPA and the average salary of FORE increases every year. In recent times, FORE has established itself amongst the top B-schools in New Delhi.
N. L. Dalmia Institute of Management Studies and Research (NLDIMSR) is a business school situated in Mira Road, Mumbai, Maharashtra.  The Institute provides specialization in areas such as Finance, Marketing, Human Resources, and Business Systems, and special extra credit courses including FMI, Wealth Management, ERP, and Software Engineering. Other courses are added by the Institute in response to changing corporate requirements. From 2020 onwards, the college has decided to take admissions only for Post Graduate Diploma in Business Management for a two-year full-time course. The Marketing specialization of this institute has been improving over the past few years to attract big recruiters like Hindustan Unilever Ltd, Procter, and Gamble, etc.
Thadomal Shahani Centre for Management -TSCFM
Thadomal Shahani Centre for Management – TSCFM, is a part of The Shahani Group of Institutions. With a strong awareness that our students are future global leaders, at TSCFM our focus is on comprehensive development, providing students a globally relevant curriculum, an innovative teaching methodology, and international faculty members who have hands-on business leadership.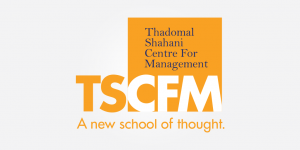 Being the only B-school in Mumbai to bring the best of international management education in India, we have received many awards for our innovative education model like the Clinton Global Initiative Award at the hands of Pres. Bill Clinton, Ranked #3 in India by Outlook Magazine for Global MBA courses, Management College of the year – 2017 by Higher Education Review Magazine, CFBP Jamnalal Bajaj Award, CII Education Excellence Award, DNA Award for Industry Institute Interface, PIMR Outstanding Educationist Award and many others.
Adani School of Infrastructure Management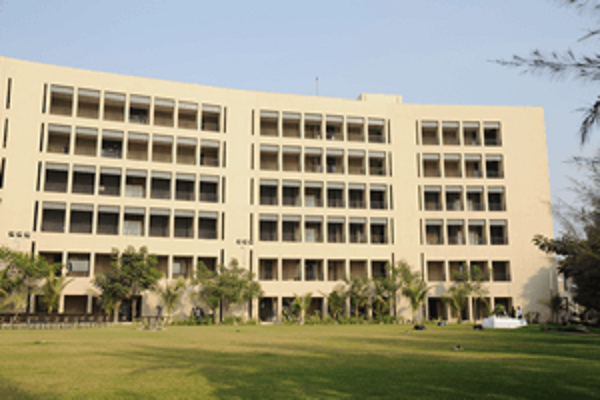 AIIM has been the forefront of infrastructure management education in a specialized manner, with the process of research, education and consulting. Their success is built on accomplishing challenges in areas such as infrastructure, energy, healthcare, education, and allied sectors. It's complemented by faculties who are excited about research, teaching, and consultancy in infrastructure, they also reach out to practitioners and collaborate with the corporate world to take up problem-solving research.
Now talking about this course, it is an AICTE- approved 2-year full-time specialized program for graduates passionate about pursuing a career in infrastructure.
National Insurance Academy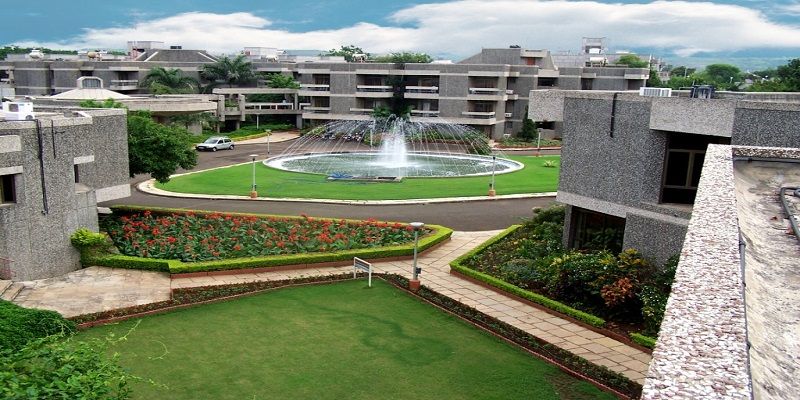 NIA provides dual expertise to the PGDM students; one in Insurance and the other in management. Being a National Institute the culture at National Insurance Academy is multifaceted. With a keen sense of responsibility to the needs of society and the nation, NIA's hallmark lies in being bold to undertake untouched tasks of utmost importance and necessity. The environment reflects the history of NIA.
Curriculum: At NIA, the academic experience is unparalleled. Our students are given a comprehensive understanding of the Indian insurance industry with key inputs on instilling managerial ability. A balance in infusion of core domain strength and managerial expertise is always maintained. Our course curriculum is constantly being revised according to industry needs and expectation and hence, reflects one of the most robust and dynamic of learning experience.
Every student has to complete six trimesters of intense academic work and 8-10 weeks of Summer Internship Program to qualify for the diploma.
Corporate Interface: The amalgamation of NIA industry and executive training and PGDM programs provides an effective platform to the students for a continuous industry interface. Several Management Development Programs (MDPs) are conducted for executives from the industry through the year which provides the NIA students with a platform to interact with executives at different levels in organizations. Also the many events conducted at the institute are graced by the presence of renowned stalwarts from the field of insurance, finance, and IT at national and international levels.