What to Consider Before Booking Your GRE Exam Date
Aishwarya Pandey
What to Consider Before Booking Your GRE Exam Date
You've finally gone through the motions and have decided to book your GRE exam date, but what do you encounter? A lot of fields to fill in. First and foremost, please do not be in a hurry to fill-up the form. Changing what you have entered is a long process that might require you to call the ETS Team and send emails, and other ID proofs. Stay calm!
Booking an exam slot is a pretty simple process. You just have to be clear about where, when, and what time slot you want to take the exam at? The ETS has also set a few guidelines (rules and regulations) that you must be aware of.
Let us take a look at a few things to note before finalizing and clicking that submit button:
Basic guidelines and information
The ETS, as said before, policies related to:
Rescheduling: the fees and the deadlines for changing your dates etc.
Registration
Cancellation
GRE test date and location
When you are booking your date, be very clear about the exact date that you would like to take the exam. Of course, you might not get that particular date, if the slots are completely taken, but you at least have an idea of searching around that date. Also, be very sure about your location. Read a little bit about the test centre, and their accessibility.
ETS Account
For both the GRE and the TOEFL, you will be required to create an ETS account that will enable you to log in and register yourself. Remember that you would require an original and a valid passport to take the GRE examination. The name that you enter into the fields while registering needs to match the First, Second and Last names of the passport. Even a small spelling error might lead to you being debarred from the exam.
Complete the registration
Carefully check whether you have filled every field that is required. After filling up the fields correctly, you can use a credit or a debit card and complete your payment.
How and When to Reschedule Your GRE Exam Dates
In some cases, life doesn't go as we plan accordingly. Possibly you had planned your GRE test for what you thought was the ideal day. Then afterward you understand you have an occasion that will keep you up extremely late the prior night. On the off chance that you need to be all around rested for your GRE test, you're going to need to reschedule it. That is the reason we're here to respond to your inquiries concerning the GRE exam dates rescheduling process.
Sense that you're using up all available time before test day? I know the inclination. The GRE is a precarious, stressful test, yet you will need to overcome it sooner or later. All things considered, imagine a scenario where something genuine comes up on test day. For sure in case you're battling to discover time to read for it? Is it conceivable to simply reschedule the GRE?
The uplifting news is, you can reschedule GRE exam dates. Be that as it may, regardless of whether you ought to reschedule is an altogether unique issue. In this article, we'll give you bit by bit guidelines on the best way to reschedule the GRE. We'll likewise investigate rescheduling charges, how rescheduling methods contrast by nation, and when it's OK (and not OK) to reschedule the GRE test.
All in all, in case you're at where you have to reschedule your test, what would it be advisable for you to do? To begin with, don't stress. The procedure for rescheduling your GRE test is simple.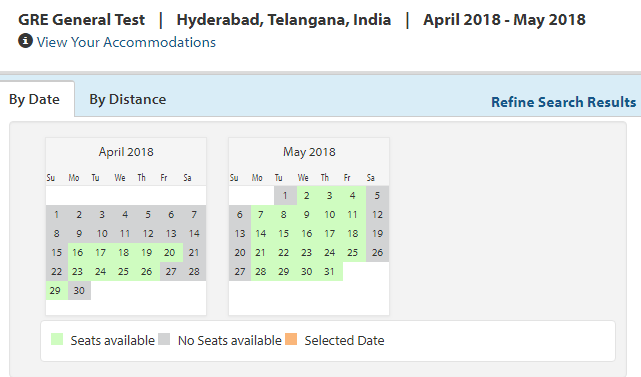 The most effective method to Reschedule GRE Exam Dates.
Go to ETS and sign into your online record. When you're there, you can reschedule your test inasmuch as it's inside 4 days of the test date (or 10 days on the off chance that you live in Mainland China).
Pay the rescheduling charge of $50 ($53.90 in Mainland China). Note that rescheduling is certifiably not a free assistance, regardless of whether you're inside the four-day window.
To reschedule and change the area of your test, you'll be charged another $50.
Hope that helps the GRE- test takers. Wishing you the very best!